More Than a Suit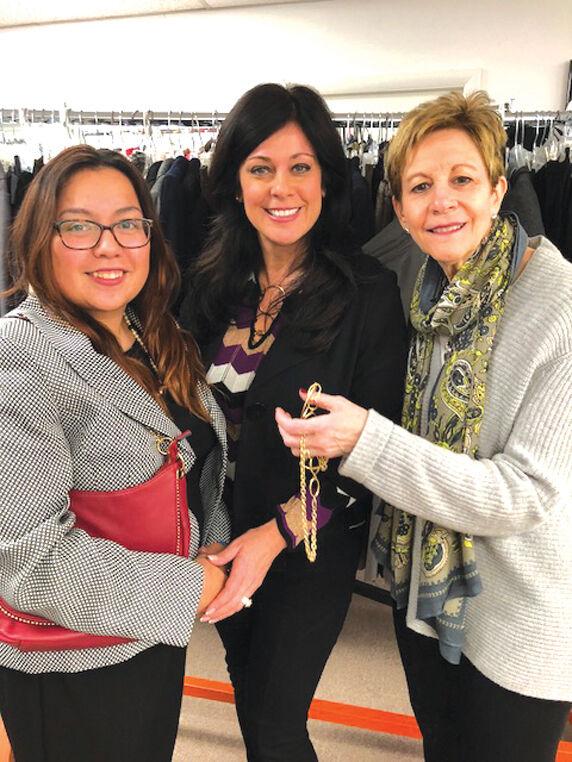 A woman fighting to win back her life needs a powerful ally. Dress for Success Central NJ – Seven Counties is just that.
Located at 3131 Princeton Pike in Lawrenceville, Dress for Success is the leading non-profit organization providing social services for women in central New Jersey, offering a full range of services that empower women to gain employment, support their families, and meaningfully contribute to their community. Women and girls in poverty throughout the state are referred to Dress for Success Central NJ from more than 100 not-for-profit agencies that believe that such a collaboration adds value.
"We succeed by partnering with the business and non-profit communities," says Melissa Tenzer, executive director. "Women come to us from numerous agencies and organizations, such as HomeFront, Womanspace, Isles, the Trenton Area Soup Kitchen, the Children's Home Society, and the Latin American Legal Defense and Education Fund. These dynamic groups and many others provide programs that help women regain their bearings after having lost nearly everything.
"But there comes a time when a woman must take steps to enter the workforce, competing for the chance to provide for her family and make her mark. At that point, these partners refer their clients to us. We step up with a support network, professional attire, and the development tools to help women thrive in work and in life."
Dress for Success Central NJ is clear about its purpose. "We are about much more than simply a new outfit. We provide long-lasting solutions that enable women to break the cycle of poverty. Beyond external appearances, we offer robust programs such as financial literacy training, health and wellness awareness, customer service excellence, and a LATINA empowerment program that addresses the language barriers that this underserved community faces in the job market," says Tenzer proudly.
"Our Designing Your Future program is an intensive eight-week course that offers women the chance to work directly with a mentor to research job opportunities, develop key interview skills and techniques, and delve into the details such as accountability and responsibility in the workplace. We stress skills that 'get your house in order' so that the demands of working and keeping the family together will not become overwhelming." The course also focuses on identifying career goals and objectives, recognizing transferrable skills, resume building, developing emotional intelligence, and sharpening communication skills.
The services of Dress for Success Central NJ are free of charge and available to clients referred through New Jersey social service agencies. Clients must be available and actively seeking employment, or recently employed and in need of business clothing. For the first visit, clients are assisted by volunteer personal shoppers trained to help them select business-appropriate attire for an interview, including accessories such as jewelry, a purse, and shoes. Once employed the client is invited to return for a second visit to receive several complete outfits.
Our eight workforce development programs give our clients real-world experience to guide them in today's competitive job market. Dress for Success has a woman's back throughout her employment journey.
Dress for Success Central NJ serves seven New Jersey counties: Burlington, Hunterdon, Mercer, Middlesex, Monmouth, Somerset, and Ocean.
For more information, visit centralnj.dressforsuccess.org