Landau: Hard to Find, Warm, Quality Imports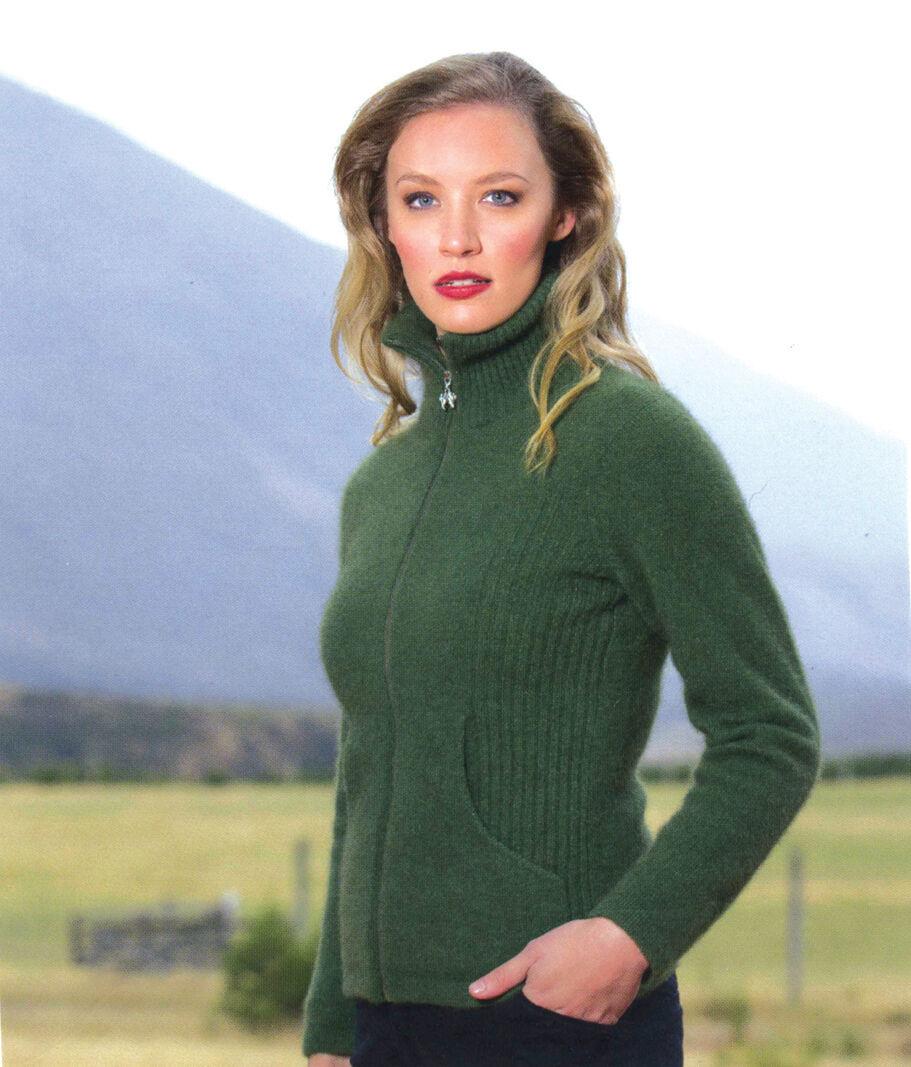 For superb quality, for over 100 years (since 1955 in Princeton) Landau on Nassau Street has offered men and women hard-to-find cozy woolen imports from around the world.
Extraordinary sweaters from New Zealand highlight this year's collection. Knit of exclusive Possum-Merino yarn that feels like cashmere, is lighter and warmer than cashmere, but does not pill like cashmere.
The Landau shop is full of sweaters, scarves, shawls, hats, gloves and socks made of this unique New Zealand yarn.
As a gift for yourself or those you love, Possum-Merino represents the best of the Landau philosophy. The perfect gift is something most people don't already own, that is exciting for the giver AND the recipient … from the time the box is opened for many holidays to come. Possum-Merino prices range from $39 to $550.
If you appreciate natural fibers, meticulous details, and prices that are more than competitive then Landau of Princeton quality is for you.
Landau, 102 Nassau Street, opposite the university in Princeton. 609-924-3494. www.landauprinceton.com.
Santa Flies into Princeton Airport Christmas Eve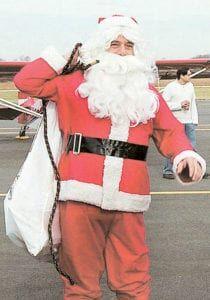 Forty-four years ago, the idea of having Santa fly into the Princeton Airport for the local children to experience was brought to life by the Nierenberg family, owners of the Princeton Airport. Throughout the years, this has evolved into a wonderful annual event for the families in our community.
The tradition continues this year on Tuesday, December 24, at 11 a.m. when the airport hangar doors open to children awaiting Santa's arrival by airplane. Parents are advised to bring their children to the airport at 10 a.m., as the Princeton Airport Flying Tigers will be serving cocoa and cookies, and local folk singer Pat McKinley, starting at 10:30, will be leading the audience in holiday songs.
If parents would like to have a gift waiting for their child, they should bring a wrapped gift with the child's name on it in large print to the Princeton Airport lobby. Gifts should be no larger than 12" to accommodate Santa. If parents have more than one child participating, the gifts should be wrapped in the same paper and tied together to speed up the distribution. Also, to have their child participate, parents need to bring a gift for donation, as well. This is very important:
These gifts must be new, unwrapped and will be collected by the Mercer County Board of Social Services. Personal checks made out to the "FoodBank Network of Somerset County," as well as canned or boxed food are suitable alternatives accepted at the airport. Donations from non-participants are kindly accepted as well.
Gift collection begins the day after Thanksgiving at 8 a.m. and ends on Tuesday, December 17, enabling county workers to arrange the best matches for the needy. The gifts can be deposited in the "chimneys" in the lobby of the airport between 8 and 6 p.m.
Once Santa's plane lands, he will head into the hangar along with all the participants to distribute each gift individually. In fairness to all, Santa will distribute the gifts in the order in which they are received at the airport. Children will also have the opportunity to take a picture on Santa's lap. Usually, distribution is completed by 1 p.m. and Santa continues his journey.
There is no charge for this event. The Princeton Airport is located in Montgomery Township, 3.5 miles north of Princeton on Route 206. The full address is 41 Airpark Road, Princeton. For further information, call 609-921-3100 or visit www.princeton­airport.com.
Grit + Polish: Feeling Good about Looking Good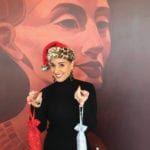 Now in its third year, Princeton's Grit + Polish is a unique, locally owned nail and skin studio that combines art gallery decor with a super-clean environment and ethical business practices.
Owner Jacqueline Fay says her goal is to create a sanctuary that supports both clients and employees. "I started my business after reading about the problems with the nail salon industry in the New York Times. I was convinced I could be successful by running my business the right way."
Gift cards from Grit + Polish are available in all denominations and are a fantastic way to give a fabulous experience to a colleague, friend, or family member. Men and women alike will find the salon's new Athletic Pedicure appealing.
Order your gift card online at www.gritandpolish.com, call, or visit the salon at 160 Witherspoon Street, just a 5 minute walk from the center of town.
Baumley Nursery Christmas Shoppe
Serving the Princeton community for 36 years, Baumley Nursery's Christmas Shoppe has offered the finest fresh cut Christmas trees, hand-made wreaths, and all natural grave blankets.
Fraser Firs and Douglas Firs are grown in Central Pennsylvania, cut fresh and shipped next day to ensure the freshest and safest tree for your holiday. Fraser Firs are available up to 11-12 feet so visit us early for the best selection. Norway spruces are available both potted and for planting.
Wreaths and grave blankets are made daily using fresh cut greens, winterberry holly, juniper berries, and cypress grown on our own farm.
We take much pride in carrying on the tradition of being one of the few garden centers remaining that makes its own wreaths, swags, and grave blankets using all-natural, hand-collected trimmings without any plastic decorations.
Poinsettias, ornaments, and all of your holiday needs are available in our shoppe.
Baumley Nursery Christmas Shoppe, 4339 Route 27, Princeton. 609-924-6767. www.baumleynursery.com.
Holiday Shopping at Terhune Orchards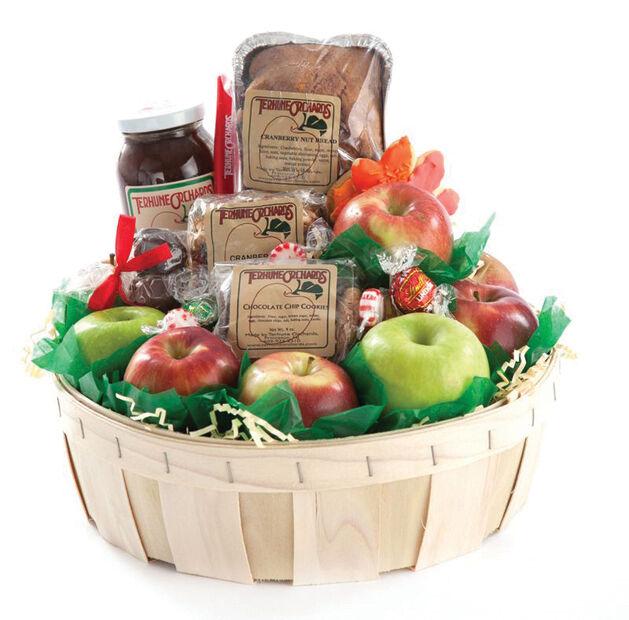 Celebrate the holidays with local and fresh Jersey gifts. Terhune Orchards has a unique variety of gift boxes and baskets, all made with Terhune Orchards crisp, flavorful apples grown in our own orchard, our most popular baked goods, and wines from our vineyard.
A selection of Taste of New Jersey boxes and baskets include gourmet food items made here in the Garden State. These fantastic edible gifts may include Jersey Fresh honey, organic popcorn, artisan chocolates, savory cheese sticks as well as Terhune's own baked goods and apples.
Terhune Orchards' fresh and delicious Samplers are perfect gifts for a holiday host, a favorite teacher, colleagues, clients or anyone that you want to feel a little extra special during the holidays.
Place your orders to ship nationwide or be hand delivered locally in Princeton and Lawrenceville. Conveniently place your order online at shop.terhunrorchards.com or by calling 609-924-2310.
Terhune bakers have been busy; baking from scratch over twenty kinds of cookies and gingerbread treats. Gift boxes of cookies make wonderful gifts for coworkers, neighbors, teachers and anyone else you'd like to give some holiday cheer. Available in 1 and 2 pound boxes our holiday cookie assortments include seasonal favorites such as snickerdoodles, sugar cookies and gingersnaps and classics like chocolate chip, thin mints, Linzer tarts, raspberry thumbprints and Russian teacakes.
We also have fully baked, decorated and assembled gingerbread houses and kits to assemble and decorate at home.
The winery tasting room is open Friday – Sunday, noon to 5 p.m. Take a break from the season's hustle and bustle to relax with a tasting flight or glass of our award winning red, white and fruit wines. On Sundays, enjoy live music from 1 to 4 p.m. Warm up with our hot cocoa kits or at the fire with our fun s'mores kits. Our wines can be shipped to wine lovers in New Jersey and Florida, picked up at the farm store seven days a week or delivered locally in Princeton and Lawrenceville.
Terhune Orchards, 330 Cold Soil Road, Lawrence. Monday to Friday 9 a.m. to 6 p.m., Saturday and Sunday 9 a.m. to 5 p.m. Open Christmas Eve to 2 p.m. 609-924-2310 or www.terhuneorchards.com.
Give a timeless gift this holiday season!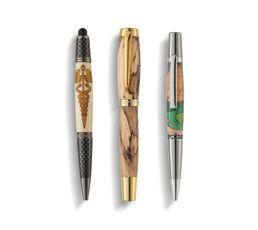 It's just good business. Celebrate important clients, valued employees and colleagues this season. Select a truly distinctive pen or pencil that they will enjoy and use every day! Handcrafted by our artisans, these fine writing instruments are a truly unique and memorable gift. Made from the finest hardwoods, leathers, and materials, these pens will be treasured for a lifetime
Priced from $200 and enjoy a 15 percent savings on your first order on our new Hamilton for Business website! www.hamiltonforbusiness.com
For assistance or more information, please contact Diana Wilf at 609-524-6497, or e-mail dwilf@hamiltonjewelers.com.
Dandelion: Gifts That Last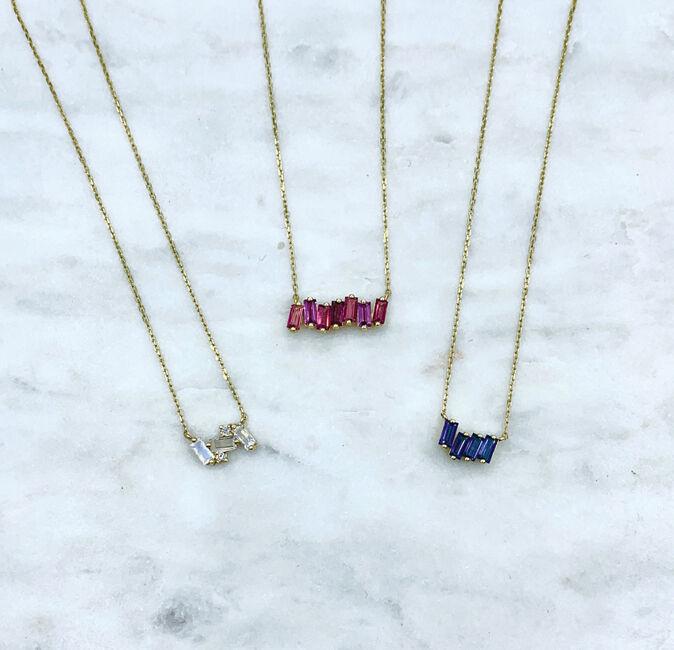 Designing in 14-karat gold, Suzanne Kalan's custom-cut colorful gemstones and dramatically placed diamonds add a modern twist to the traditional design. Her signature Fireworks collection marries the chaos of scattered baguette diamonds with large custom-cut gemstones.
"I want the women who wear my designs to be able to wear them today, tomorrow, and 20 years from now."
Suzanne Kalan is based in California.
Dandelion, 47 Palmer Square West, Princeton. www.­dan­de­lionjewelry.com. 609-921-0345.
Farm Fresh for the Holidays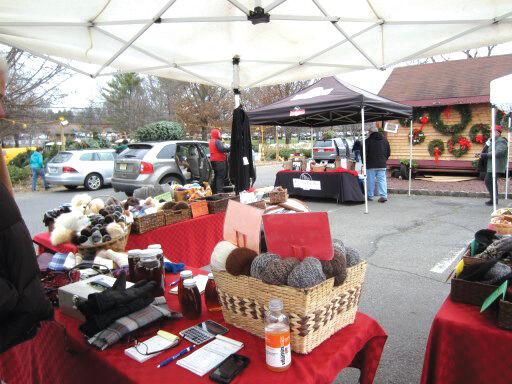 Montgomery Friends of Open Space's Indoor Holiday Market is sure to delight, filled with old and new vendors ready to help you have a holiday filled with love. Visit Princeton Fitness and Wellness (behind Red Oak Diner) on Route 206 in Skillman on Saturday, December 14, and find luxury goods at Woods­Edge Wool Farms, selling impossibly warm and soft alpaca sweaters, blankets, mittens, and more (try the socks!), plus flavorful local honey and beeswax candles. The Eat Local table will have those once-a-year holiday specialty breads to give to friends (or eat at home). Visit our friendly vendors from summer:
Benfatto, coffee (add a croissant, killer combo)
Lore, delicate fresh pasta
Clifford Farms, organic produce
Sweet Gourmet, cookies, crumbcakes (ask about her creamy cheesecakes)
SmartSnack Bites, gluten-free cookies, bread, and more. Even pizza!
Terra Momo Bread, sweet holiday breads, specialty croissants, assorted fresh-baked artisanal loaves
Orchard Farms Organics, vibrant tomato sauces and soul-warming soups
WoodsEdge Wool Farms
Clyde River Farm, Christmas Trees and decorations
There's more to come. Stop and visit us!
Montgomery Friends of Open Space Holiday Market, Princeton Fitness and Wellness, 1225 Route 206, Skillman. Saturday, December 15, 9 a.m. to 1 p.m. www.montgomeryfriends.org.
Westminster: Give the Gift of Music
Westminster Conservatory, the community music school of Westminster College of the Arts of Rider University, offers music lessons and classes for all ages and stages of ability. Become part of the Westminster Conservatory family by enrolling now for private lessons in your choice of instruments, early childhood classes, music therapy sessions, music theater classes, group voice classes, coached and reading instrumental ensembles, or instrumental and choral performing ensembles.
We have programs in five locations: Princeton (Westminster Choir College and Princeton Academy); Lawrenceville; and South Brunswick, New Jersey; and Yardley, Pennsylvania (Bucks County).
Mark your calendars now for our special Holidays at Westminster concerts, featuring performances by both Westminster Choir College and Westminster Conservatory ensembles.
To learn more about Westminster Conservatory, call 609-921-7104 or check our website at www.rider.edu/conservatory.
Westminster Conservatory of Music, 101 Walnut Lane, Princeton. 609-921-7104 or www.rider.edu/conservatory.
Masa Sushi: A Gift for Your Taste Buds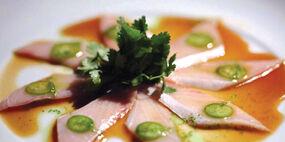 Masa Sushi offers the best all you can eat sushi at the best price in the Princeton area, and we are sure to become one of your local favorites. Not only will you find exquisite fresh seafood, but we serve vegetarian and non-seafood entrees as well.
Call to make a reservation or just stop in for a great experience and food that is sure to wow! We also offer gift certificates for the holiday's with a limited time offer of a free $15 gift card with your purchase of a $100 gift card. Offer expires December 31, 2019. We hope to see you soon!
Masa Sushi, 415 Nassau Park Boulevard, Princeton. 609-520-8883. www.masa8restaurant.com.