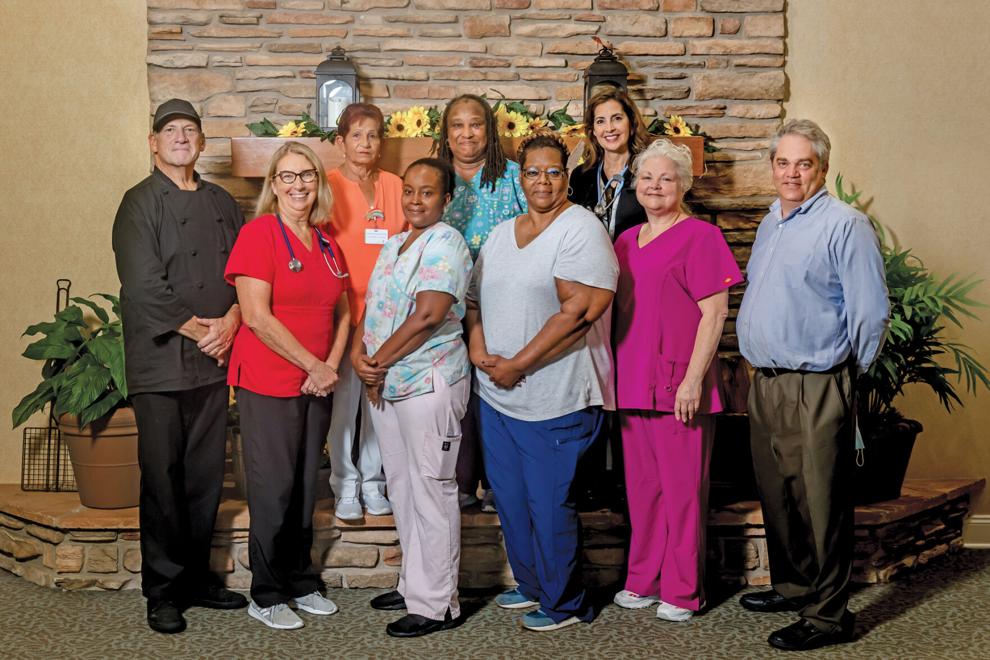 Greenwood House Senior Healthcare, its campus located in Ewing Township, NJ, off I-295 at Scotch Road and Parkway Avenue, has been serving Mercer County and the local community with personalized quality care, through its comprehensive network of senior health care services since 1939.
What historically started as a local Home for the Jewish Aged, today continues to operate as a nonprofit, nonsectarian, reputable senior healthcare organization offering a continuum of care including skilled nursing, rehabilitation, memory care, assisted living, home care, hospice care, and Kosher meals on wheels.
Greenwood House provides care with a person-centered approach that greatly enhances well-being and an enriched daily life. The goal is to ensure each and every resident, patient, and client experiences quality care in an atmosphere that promotes not only dignity and empathy, but embraces aging with quality, expertise, respect, and compassion. The care and services focus on social, emotional and spiritual support to create a resource unlike any other. Greenwood House Skilled Nursing Facility is CMS (Centers for Medicare & Medicaid) 5-Star Quality Rated, and Greenwood House Home Care is a certified New Jersey CAHC (Commission on Accreditation for Home Care) accredited agency with "distinction."
Greenwood House Hospice is unique in the network as not only do we provide treatment and compassionate care to seniors and the elderly population, but any individual, all ages, who may be enduring a life ending disease or are terminally ill. The hospice team provides a high-quality upscale program customized for each patient, and includes a support team there for the patient, family and their loved ones 24 hours a day, 7 days a week. "Our team provides intimate and comprehensive care for our terminally ill patients wherever they call home. I am proud to work alongside some of the best hospice healthcare professionals in the business," says Dr. David Barile, Greenwood House Hospice Medical Director, board-certified in geriatrics and internal medicine.
Greenwood House Senior Healthcare has on staff medical directors, board-certified in geriatric and internal medicine, an ancillary team of specialists consisting of a dentist, podiatrist, optometrists, audiologist, and psychologist, as well as nurse practitioners, a dietician, nutritionist, social workers, life enrichment and activities staff, spiritual counsel and 24/7 care team consisting of RNs, LPNs, CNAs (Certified Nursing Aide), dietary aides, housekeeping and maintenance.
"No matter what possible challenges face our team of professional experts in today's world, our residents, patients and clients will have everything they personally need to keep them healthy, safe and secure, and in turn allowing their families & caretakers peace of mind their loved ones are being cared for by one of the best healthcare organizations in our area," says Richard Goldstein, Executive Director, Greenwood House Senior Healthcare.
To receive information email info@greenwoodhouse.org, call 609-718-0587 or read more and apply on the website at www.GreenwoodHouse.org.