Hamilton Township is lucky to have three historic homes that are true gems for the community: Kuser Mansion, Sayen House and Gardens, and the Grafton House.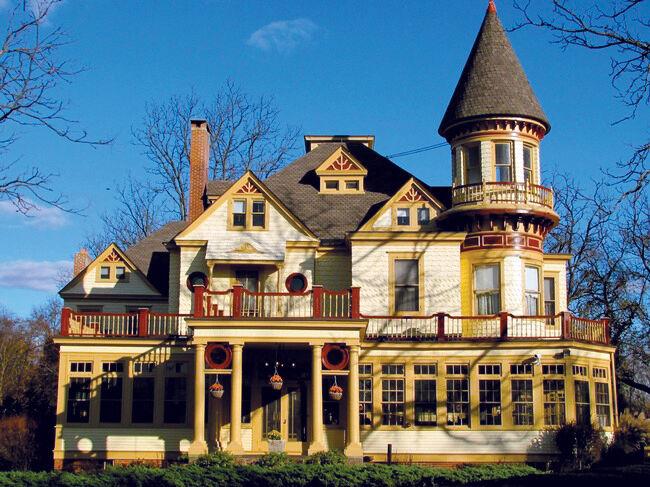 Built in 1892, Kuser Mansion is the former summer home of the Kuser family, whose business interests included Fox Film Corporation, Lenox Company, and the Mercer Motor Car Company. Today this magnificent Queen Anne-style "Country Home" is a house museum, and home to many special events throughout the year, including movie nights (shown in the dining room, where Fred Kuser used to entertain his guests), Ghost Investigation, and Winter Wonderland Christmas Tours. Kuser Mansion is located at 390 Newkirk Avenue in Hamilton. Tours are available March through October, Saturdays and Sundays from 11 a.m. to 3 p.m. Please call 609-890-3630 for more specific information.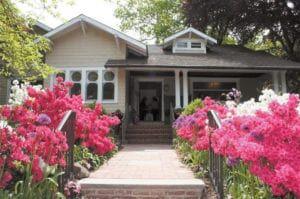 Sayen House and Gardens and the Grafton House are two hidden jewels in the heart of Hamilton that are perfect for hosting weddings, showers, birthdays, anniversaries, and other memorable celebrations. Both are intimate alternatives to traditional venue rentals.
Sayen House is located in Sayen Gardens, in the heart of Hamilton Square. Sayen House is a 1912 bungalow style home, which Frederick Sayen surrounded with plants and flowers acquired while he traveled around the world. There are over 1,000 azaleas and nearly 500 rhododendrons on the property, and other plants Sayen acquired during his travels. They are lovingly taken care of by the Sayen Gardens groundskeepers.
This historic home comfortably accommodates 80 to 85 guests for dinner and dancing. The 30-acre botanical garden setting is beautiful year-round. Home to many special occasions since the late 1980s, it is a very popular location as the ceremony could take place outside in the Temple Gardens, and photographs can be taken throughout the grounds. Visit www.hamiltonj.com/SayenGardens to view the Sayen House brochure that answers many questions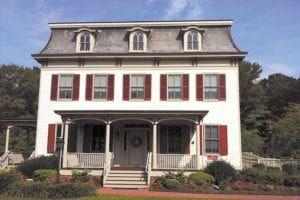 The Grafton house has been hosting special events for the past few years with much success. Located behind Hamilton Marketplace on Edgebrook Road, the Grafton House was once home to the first sheriff of Mercer County. This plantation style home was named after the historic Grafton Plantation, located near where the home sits today. The house can accommodate 50 to 55 guests for all types of special events. Visit
www.hamiltonnj.com/GraftonHouse
to view the Grafton House brochure that answers many questions.
Discount rental fees for both homes are available for Hamilton residents. Please call Patti Krzywulak at 609-890-3874 for more information, or email her at pkrzywulak@hamiltonnj.com and let her help you plan your wedding or special event.
Township of Hamilton's Office of Historic Homes, 609-890-3874. pkrzywulak@hamiltonnj.com. For additional information visit www.hamiltonnj.com.