Summer Fun In '21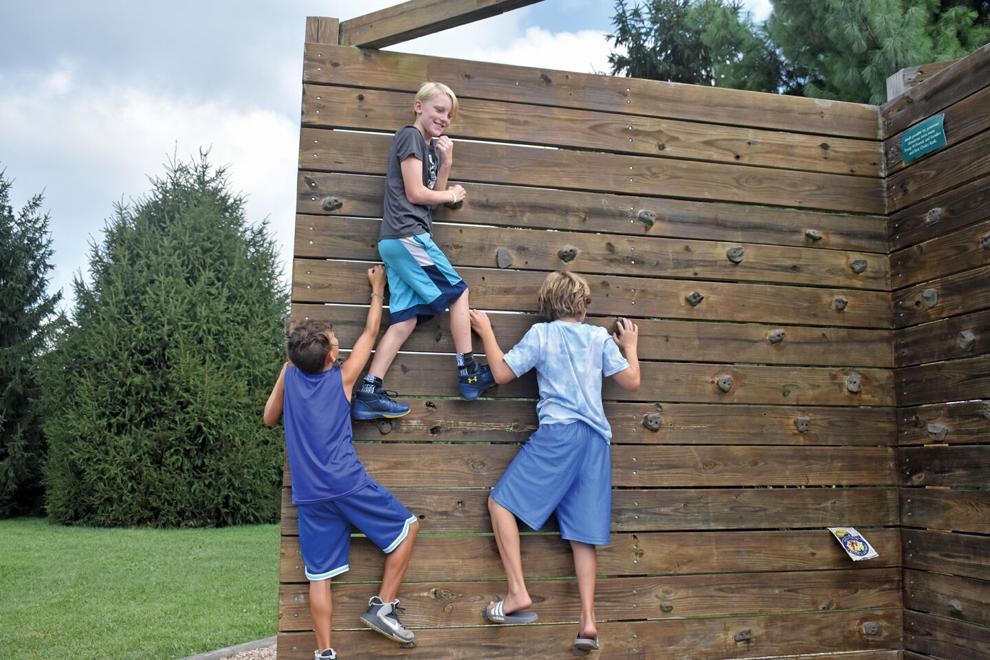 This year more than ever, Summer Camp is vital for our community and its children. Many families depend on camp for childcare during the summer, and it is now needed to provide a safe, healthy, screen-less return to normal childhood experiences. Benefits of camp:
1. Social interaction. Camp is a social center away from home and school where kids learn to work with each other and adult mentors, build relationships and manage conflict.
2. Outdoor play. A nationwide poll conducted by The Nature Conservancy revealed that about 10 percent of kids spend time outdoors daily. Kids say they aren't interested, they lack access and are uncomfortable outside (bugs, heat, etc.). Indoors, they're growing more and more attached to a digital existence and further detached from the natural world. Camp provides kids the perfect opportunity to see what they've been missing in the great outdoors.
3. Self-confidence. While at summer camp, kids have the opportunity to achieve, whether that be in sports, swim lessons or by getting the bulls eye in archery. Self-confidence is a critical ingredient to growth in children because future life decisions are based on how we see ourselves. We choose our careers, relationships, and make other important decisions heavily influenced by our self-confidence. Children learn self-confidence through taking action and earning results, and by contributing to their community and to the greater good. As a result of hard work and achievement, they learn to value themselves.
4. Lifelong friendships. In a world that offers countless digital distractions, camp offers a place where kids can slow down, connect, and focus. Away from the pressures, labels, and social structure of school, one of the best parts of camp is the opportunity for kids to make new friends that often grow into life-long friendships.
5. Broadened horizons. Throughout summer camp, children learn to work with other children to accomplish common goals, whether that be to build Legos or win a baseball game. While engaged in a variety of activities, children gain exposure to different viewpoints and opinions. They will learn to accept not everyone has the same perspective or beliefs they do. They will also learn that to accomplish a goal with others, or to live and play in harmony, they must respect and work with differences. Summer camp creates an environment that encourages respect and consideration for others.
6. Creative outlets. Creativity can't be stifled at camp because campers don't have to worry about getting a failing grade. By limiting this kind of restriction, kids can let their creativity flow.
7. Opportunities for growth. While camp is a summer rite of passage for kids to play outdoors and learn to swim, they are unknowingly rewarded with personal development skills by participating in their favorite activities and by trying activities they have never tried before. In general, they will leave camp with a stronger sense of identity and a better idea of what they love, which may help them in the classroom, in their relationships and to choose a career path in the future.
8. Positive role models in Camp staff. Another benefit of summer camp is that it provides your child with the opportunity to interact with positive role models. Camp counselors are typically young adults who are choosing to volunteer or working part-time over the summer. Kids see these energetic counselors as "cool" and more relatable than their parents. This helps kids to see what their own lives could look like in just a few short years and, if the "cool counselor" has integrity and good character, your child is likely to emulate them, too.
9. New experiences. Over the summer, kids might become sluggish without the intellectual stimulation of school, but camp provides mental stimulation in fun ways children can enjoy. Kids get the chance to participate in activities that interest them and activities that they have never tried before.
10. Peace of mind. Many families depend on camp for childcare during the summer. Working parents look to find a place where their kids can go to squeeze every last drop of fun out of summer, but equally important is that working parents have peace of mind that their children are safe and well cared for. This has become especially important in the COVID-19 world we're living in. Although kids will enjoy the freedom to play and choose activities that interest them, camp also provides a safe, comforting, and structured environment.
Children look at camp as a fun way to spend the summer in the sun and splashing in the pool, but parents understand that camp allows kids to reap many life benefits that will follow them through their lives long after the sun has set on their summer camp days.
We have worked hard to plan an exciting summer full of arts and crafts, music, sing-a-longs, science lab, and dance, to soccer, basketball, gaga, volleyball, swimming, funs special events, and so much more! Our coordinators are college graduates who are working professionals in the fields of education and child development with more than 35 years of camp experience and 17 years of teaching experience. And, our counselors are second to none, having had extensive training to welcome your children for the summer.
For more information, visit hamiltonymca.org/sawmill-branch.
Hamilton Area YMCA Sawmill Branch, 185 Sawmill Road, Hamilton. 609-581-9622. www.hamiltonymca.org.