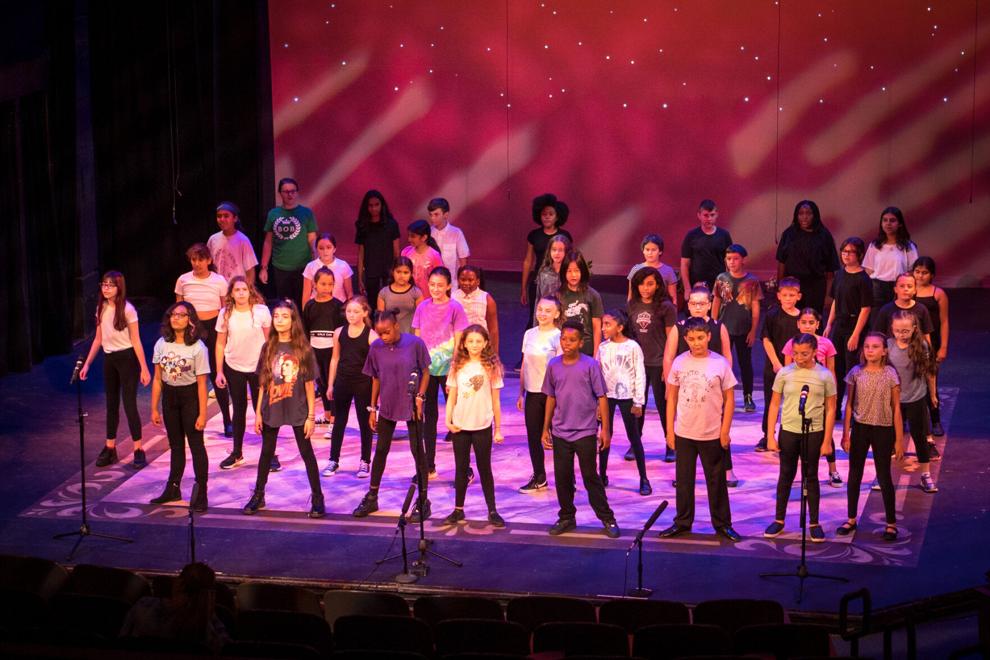 The longest running, most successful summer arts program in central New Jersey, Tomato Patch, is back, now in its 49th year!
Tomato Patch is back for 2022 — in person, indoors, and ready to continue a 49-year history of summer workshops in theater, dance, music, and visual arts for grades 4-12.
This camp is different, in that you are not stuck with just one topic all day, it is multidisciplinary. Students choose a major in either theater, dance, vocal music, or visual arts, and take classes in that major in the morning. Then after lunch they choose four afternoon electives. So a theater major can choose electives that are theater-oriented, or they can choose electives in vocal music, dance, visual arts, and also video. That way they can truly become a triple-threat. Or for those advanced students there are master classes in acting. Register online at www.tomatopatch.org, payment plans available.
Tomato Patch Visual and Performing Arts Workshops, held annually on the West Windsor campus of Mercer County Community College, is one of the longest-running and most successful multi-disciplinary summer arts programs in central New Jersey. Since 1973, more than 7,400 junior and senior high school students have spent several weeks of their summer exploring the visual arts, dance, theater, and vocal music under the guidance of a highly qualified staff of teaching professional artists.
A few weeks can last a lifetime — as graduates of Tomato Patch over the years have proven. Many Tomato Patchers are now professional artists and have appeared on Broadway or have decided to teach the arts as they were taught in Tomato Patch. Many have gone on to fulfill different life ambitions yet maintain lasting friendships formed in Tomato Patch.
Each session is three weeks in length, Monday through Friday from 8:45 a.m. to 4:15 p.m., with Before and After Camp available. Session I is for those entering grades 4 to 7 in the fall and runs from July 5 through 21. Session II is for grades 8 to 12 and runs July 25 through August 11.
There are two sessions also of the advanced master class in acting solely for grades 8 to 12 with Session I running July 5 through 22 and Session II from July 25 through August 12.
All sessions culminate in a festival performance and art display at Kelsey Theatre. And the price for each three-week session is only $975.
For Tomato Patch, students select a major concentration in either the theater, dance, vocal music, visual arts, and spend two morning classes in these areas. After lunch, they are free to choose electives in other areas. Afternoon course offerings for 2022 may include children's theatre, "Whose line is it anyhow?", painting, drawing, jazz dance, musical theatre, children's theater, a cappella singing, hip hop, vocal ensemble, comedy, music video and web video.
For master class students will learn the ins and outs of show business and develop their audition skills and work with others on advanced scenes. Master class also culminates in a showcase performance for family and friends.
Former Tomato Patchers say "Ever since the first day I walked in as a little incoming eighth grader I felt so welcomed! Every class opens you up to more opportunities to learn new things and improve your skills. Tomato Patch is my home away from home for during the summer where I can feel like myself and sing/act/dance my heart out every day!"
"I gained so much confidence and encouragement from Tomato Patch and honestly believe it made me out to be the silly, funny, caring and always singing teacher I am today!"