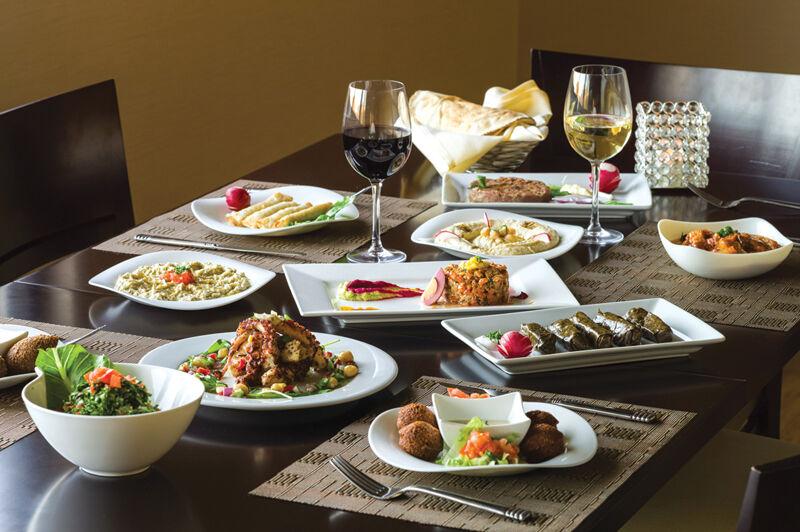 Labebe was a hospitable woman whose door was always open. She was a loving wife and nurturing mother who made sure that anyone who came to her house was well fed. From her we learned the art of hospitality, the nature of creativity, and the importance of working together. This restaurant is a tribute to Labebe — the woman, mother, and grandmother who inspired a tradition.
Labebe was born and raised in the beautiful village of Jwar el Hawz in Lebanon. She came from a family of farmers who took great pride in their work, who valued family and friends, and who understood the importance of good company. Labebe began to create magic in the kitchen as a young woman where she used fresh produce, livestock, and spices that were abundant in the region.
The aromas that spread throughout her house were mouth-watering and the recipes she created have been passed down through generations of our family. It is our honor and privilege to bring fresh, healthy, local ingredients to your table at Labebe Restaurant.
At Labebe there is nothing we enjoy more than gathering family and friends and serving up a carefully crafted meal. What's important to us is your comfort, enjoyment, and pleasure.
Call us to inquire about private dining. Our professional staff and talented chefs will help customize all aspects of your event to create a memorable experience.
Happy Hour is Friday through Sunday noon to 7 p.m. Call us at 732-658-6400 to make a reservation or visit our website at labebenj.com
Labebe, 2150 Route 130 North, North Brunswick. Noon to 10 p.m. Monday to Thursday; noon to 11 p.m. Friday and Saturday; noon to 9 p.m. Sunday.