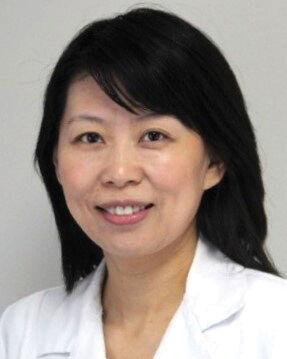 By focusing on every dimension of your health and well-being, Medical Acucare aims to alleviate, if not reverse, the symptoms and progression of chronic diseases.
Dr. Qingdi Geng, the founder of Medical Acucare, is board certified in Internal Medicine and Obesity Medicine. She works in the central New Jersey area and draws on over 10 years of clinical experience in treating a variety of medical conditions. Throughout her practice, she discovered that conventional medical treatments are effective in managing most acute conditions — like a broken bone or a stroke — but often fall short in improving chronic diseases.
This motivated her to pursue advanced training in Acupuncture and Functional Medicine. Now, she combines the best of conventional medicine, functional medicine, and acupuncture to identify the root causes of her patients' chronic issues and optimize their health and wellness.
Promoting Women's Health. Dr. Geng has a deep understanding of the unique challenges that women face as they navigate the healthcare system, especially those who are undergoing perimenopause or menopause as well as other difficult transitions. Knowing the frustration of having your symptoms minimized or simply attributed to aging, Dr. Geng pays particular attention to hormone imbalance, digestive dysfunction, autoimmune issues, and other conditions that often afflict women during these periods.
After taking the time to get to know her patients well, she runs comprehensive and tailored lab tests, recommends lifestyle modifications suitable for the individual, and offers personalized treatment plans that help her patients to restore their balance and vitality.
Advocating Cardiovascular Health. Heart disease is the leading cause of death in the United States. It is well known that high cholesterol, hypertension, and diabetes put individuals at risk for cardiovascular disease. However, patients with chronic inflammation are also at much higher risk of heart attack and stroke.
Dr. Geng has a wealth of experience treating conditions that can potentially lead to systemic inflammation including obesity, gut dysbiosis, and various autoimmune diseases. Medical Acucare prioritizes cardiovascular health, working with patients to further assess and lessen their risk through targeted lifestyle modifications and advanced cardiovascular assessments.
Tackling Weight Loss. Since many health issues stem from unwanted weight gain, Dr. Geng takes a holistic approach to assisting in weight loss and alleviating metabolic dysfunction. She focuses on helping people to discover the root causes behind their unwanted weight gain, whether it is unhealthy eating habits, hormonal imbalance, chronic inflammation, or insulin resistance.
Medical Acucare also maintains collaborative partnerships with local and remote health coaches and nutritionists to help our patients form healthy habits, rebuild their confidence, and sustain their weight loss long-term.
Acupuncture. While acupuncture is well known for treating back pain, neck pain, and osteoarthritis, it is also highly effective in reducing the frequency of tension headaches and migraines. Moreover, there is a growing body of evidence that shows acupuncture can trigger the release of beneficial hormones, including endorphins.
For more than five years, Dr. Geng has been using acupuncture to treat neck and back pain, weight loss, indigestion, urinary incontinence, insomnia, and anxiety. Since acupuncture rarely has major side effects, like prescribed medications or surgeries, it is a great option for people who want to take a more natural and less invasive treatment approach.
Medical Acucare, 2087 Klockner Road, Suite 5, Hamilton www.medical­acucare.com.