'Campus Kids' — Four-Week Session I, Session II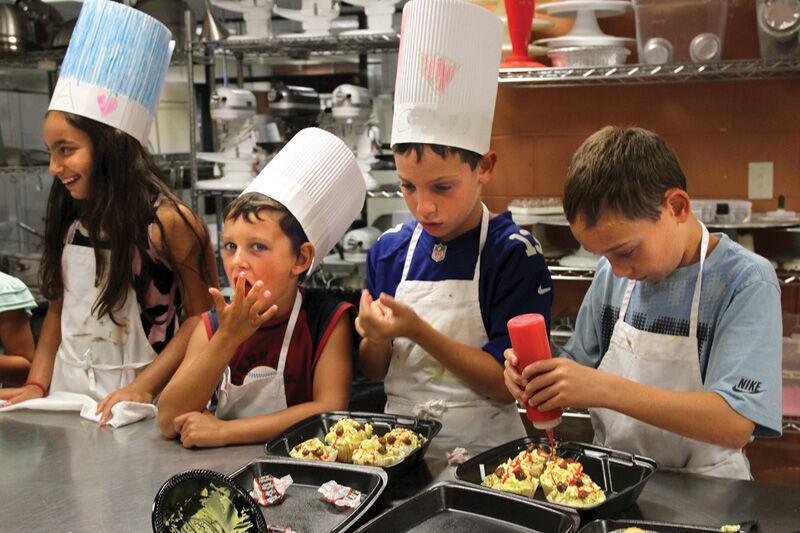 Camp College offers your child an enriching alternative to the traditional summer day camp. Campers combine study in a variety of stimulating subject areas that emphasize intellectual growth and skills development with the fun of recreational activities. Participants choose up to six different "courses" for each four-week session. Most courses meet 55 minutes daily for all weeks of each session. We have more than 90 courses to choose from!
Friday Fun Days
Designed especially for campers who are registered for the 'Campus Kids' Monday through Friday option only. Fridays are planned around fun activities and most programs have time for swimming.
Specialty Camps
Camp College offers more than 80 half-day Specialty Camp Workshops. Our programs include Arts, Crafts and More; Science and Technology; Computer; and Culinary. Campers can choose to take a morning or afternoon class or choose two classes a week to make a complete day.
Specialty Camp workshops provide a combination of intellectually challenging and stimulating hands-on summer opportunities for students who are interested in a wide variety of fields. Each of these programs has been designed to enable young people to meet and share the excitement of studies in academic fields not ordinarily encountered in elementary and middle school curriculum. Supervised lunch and recess, at no additional cost, if registered for morning and afternoon classes within the same week.
Camp College also offers eight full-day one-week courses including: Sea Camp: Marine Biology and Shore Ecology (ages 10-15), Ecoventure (ages 10- 16), Adventure Camp (ages 11-15), Fishing Camp (ages 10-14), Junior Golf (ages 9-14), and Rock Climbing (ages 9-14), Build Your Own Guitar (ages 11-16), and more.
BEFORE-Camp Care
If you would like your child to participate in an extended day program, enroll your youngster in MCCC's "Early Bird BEFORE-CAMP," which begins at 7:15 a.m. Campers will participate in supervised activities on campus and camp staff will ensure your child's safety by promptly checking them into their regularly scheduled programs.
AFTER-Camp Care
If you would like your child to remain on campus for additional activities following their regular camp day, you can enroll your child in MCCC's "AFTER-CAMP" program. Children enrolled in this program are escorted to a variety of supervised activities from 4 to 6 p.m., including a recreational swim period from 4 to 5:15 p.m., during the weeks and days listed.
Camp College at Mercer County Community College. 609-570-3311. campcollege.mccc.edu.