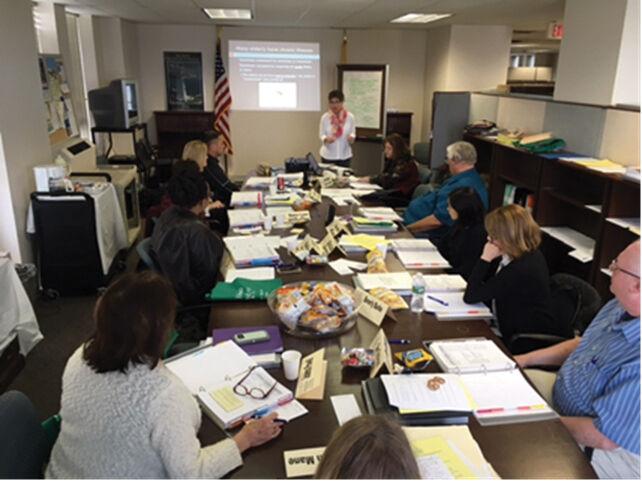 The state agency that advocates for the rights of elderly people living in nursing homes is currently seeking volunteers to serve as front-line advocates for people living in nursing homes.
"One of the best and most direct ways for New Jersey residents to reduce elder abuse is to become a certified nursing home advocate," said Laurie Brewer, the acting head of the NJ Office of the Long-Term Care Ombudsman. "We need volunteer advocates in every county, and we need them now."
The NJLTCO provides advocacy to people living in long-term care facilities and investigates allegations of abuse, neglect, and exploitation on their behalf. The agency's full-time staff is assisted by more than 230 highly trained volunteers who are required to visit their assigned nursing home at least four hours a week.
"More than 130 New Jersey nursing homes do not yet have a volunteer advocate assigned. That means the residents of those facilities do not have easy access to an unbiased, independent advocate to hear their concerns and troubleshoot problems for them," said Deirdre Mraw, who is the statewide coordinator for the NJLTCO Volunteer Advocate Program.
Volunteers undergo 32 hours of training in communication, observation, and troubleshooting skills and are required to shadow an experienced volunteer before being assigned to a facility. Once assigned to a facility, they are required to spend at least four hours a week visiting residents, listening to their concerns, and troubleshooting problems with the facility administration.
"The volunteer's schedule is flexible," said Mraw. "The main goal is to be a regular presence in the nursing home and to act as a sounding board for residents who might otherwise feel that they have no power or no voice."
When issues are identified in a nursing facility, the volunteer advocate can play an important role in resolving issues at the facility level. However, if an issue cannot be resolved satisfactorily, volunteer advocates can refer the matter for further action by the Ombudsman's office, said Brewer.
"NJLTCO volunteer advocates are a reflection of the broader community. They come from all walks of life and every age group. Some volunteer advocates become interested in working with elderly residents as a result of their own personal experiences with aging family members. Others are retirees seeking a meaningful and rewarding way to use the skills they acquired during their working lives to benefit the larger community," said Mraw.
Anyone over the age of 21 who is interested in volunteering can email Deirdre Mraw at Deirdre.Mraw@ltco.nj.gov or call her at 609-826-5053. Or check out the NJ Long-Term Care Ombudsman website at www.nj.gov/ltco