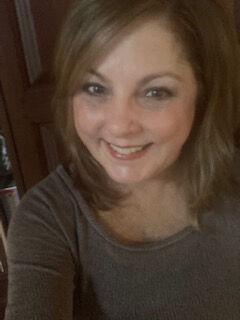 The women in our lives are so busy taking care of their husbands, their kids, their parents while still using their skills and intelligence in their career that they often ignore their own health. Women present very differently with cardiovascular conditions in comparison to men. Females with severe heart artery blockage (CAD) do not typically present with the classic angina or chest pain, but present with rather atypical symptoms, particularly with shortness of breath on exertion. First, they commonly ignore these symptoms and then commonly blame it on lack of exercise or weight gain. This leads to missed diagnoses and translates into increased suffering. It was my privilege to take care of one such mom, daughter, and wife: Arlette Brown.
Here is her story in her own words:
"I was pretty fit till my mid 40s. At that point, work pressures increased, and at the same time as my parents' health started to decline. And my son was a high level hockey player — I didn't want to miss anything.
An only child, I'm blessed that my husband and son were a huge help and support, but I got the all-hour phone calls when things weren't going well.
My mom had first stent in her early 60s, bypass in mid 60s, congestive heart failure at 70. She passed at 77, in 2018.
At that point my 83-year-old dad was worn out from caring for my mom. His physical health wasn't bad, but he was mentally drained, easily overwhelmed, had early dementia, and took everything out on me. At this point I think I started to get symptoms of high blood pressure that I ignored. He spent most weekends with us till we finally convinced him to move closer to us in an assisted living facility.
I was fortunate to be able to work from home during COVID, but this ended up being 10-12 hour days sitting. When I tried to work out, I had no energy. I started to get winded just going up a flight of stairs and by February of this year had a few incidents leaving me completely winded and had what I now realize were chest pains. (I'm asthmatic, so having a tight chest wasn't unusual, but I realized this pain was different) I couldn't sleep more than two hours without waking to some chest pain. I finally realized something was wrong.
I reached out to my primary care doctor and was quickly referred to Dr. Sanghvi. I was evaluated with utmost attention to the details. I was investigated methodically in a stepwise fashion and diagnosed with a severe 90 percent blockage in my proximal left anterior descending artery (also described as the widowmaker). This was successfully opened with a stent, in a minimally invasive procedure going through my wrist artery, and I was discharged home the same day after a few hours. Dr. Sanghvi kept me well informed at each step with extensive details.
I felt better immediately and am looking forward to re-focusing on a healthier heart lifestyle. I thought I was strong enough to overcome genetics…not so much!
Pay attention to yourself and your symptoms!"
NJ Heart & Vascular Care, 10 Forrestal Road South #207, Princeton. 609-759-9660. www.njheartandvascularcare.com.