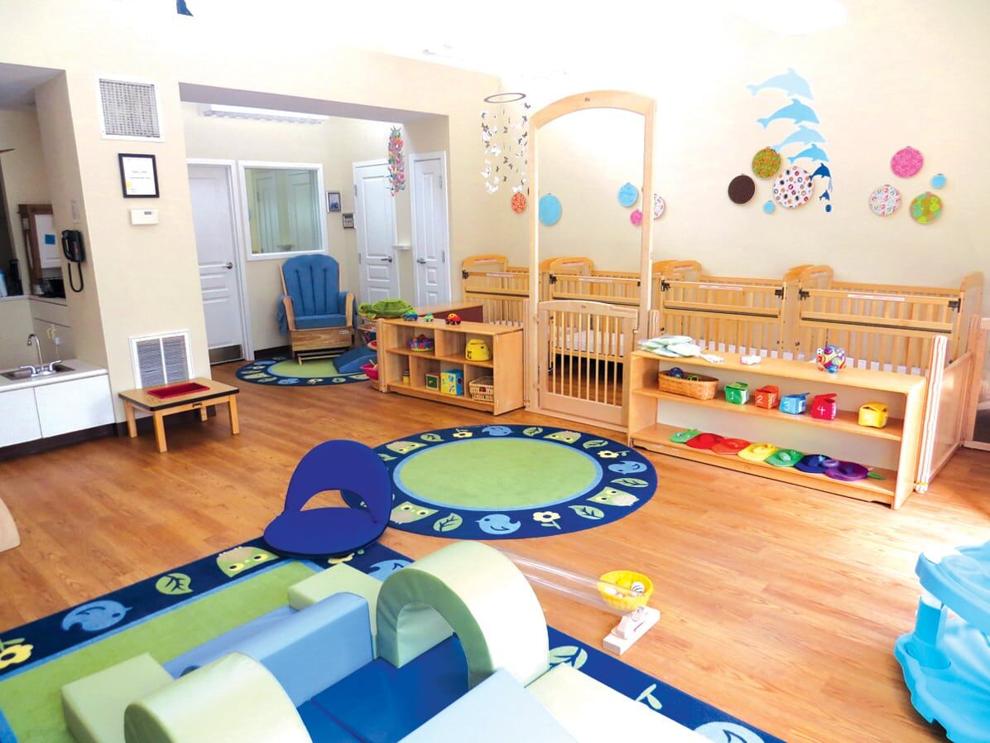 In 1978 a small group of parents saw a need for a nonprofit preschool that would promote and encourage the intellectual, social, and physical development of children according to the Montessori philosophy of early childhood education. They formed what is now Pennington Montessori School. Over the past 38 years the facility has changed the addresses but not the commitment to offering the best preschool experience in the area.
Pennington Montessori along with a committed staff of Montessori-trained teachers has proudly been the starting point on a lifelong adventure into learning for hundreds of the children in the Pennington community and the surrounding areas. Our community of staff and parents is dedicated to the individual development of each child from six weeks to six years in a carding and enriched environment.
Dr. Montessori believed that the child was in their most sensitive period from birth to six years. Our new Infant Program is designed so that each child will receive individual attention allowing the teacher to cater to the needs of the infant based on their own personality. The teachers will take the time to learn from the parent and the infant and devise a routine that makes the infant feel safe and loved. The teachers are there to respond to the ever-changing physical, emotional, social, and intellectual changes in each infant and guide them to the next milestone.
As a LEED-certified/Green school it is the goal of Pennington Montessori to provide all of its students with the optimal environment that is conducive to learning. We strive to help children make healthy choices when it comes to hygiene, fitness, and what they choose to put into their bodies for fuel. We emphasize physical activity by taking time for vigorous outdoor playground activity every day that the weather permits or running in our considerable indoor open space! We believe a fit body is essential to a healthy mind. Exercise promotes lean, muscled bodies, and fit bodies are ready to learn.
Learning in a secure environment allows our children to concentrate on the exploration of their surroundings knowing that they will always be well cared for and secure. Faculty and staff are first aid and CPR-trained, cameras monitor the grounds, and visitors are vetted as they walk through the front door. Though security is always high on our list of adult priorities, children are able to learn in an environment that allows them to still maintain their innocence and sense of wonder.
Please contact the school for more information or to make an appointment for a private tour.
Pennington Montessori School, 4 Tree Farm Road, Pennington. 609-737-1331. www.penningtonmontessori.org.