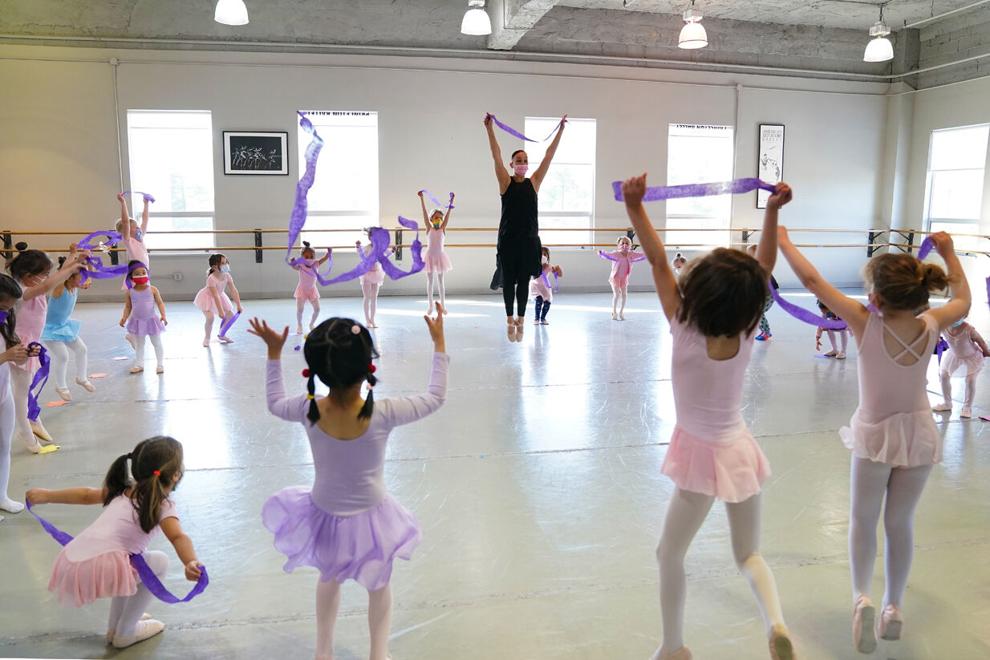 Princeton Ballet School (PBS), the official school of American Repertory Ballet, is now accepting students for the 2022/23 school year. PBS has three convenient studio locations in Cranbury, New Brunswick, and Princeton, New Jersey.
Founded in 1954 by Audrée Estey, Princeton Ballet School is one of the finest non-profit dance schools in the nation with live music for classes, renowned faculty, state-of-the-art facilities, and extensive performance opportunities.
Princeton Ballet School nurtures dancers of all levels, from beginner to advanced, preschool to adult, providing students the opportunity to develop their technique and artistry in a rewarding environment. With a strong focus on classical ballet, PBS also offers elective courses for upper level students such as contemporary, jazz, character, partnering, and flamenco. PBS has a "Hand in Hand" dance class for young children and their caregivers, and children can also take "Tap, Math & Music" to incorporate elements of tap dance, mathematics, and musical rhythms.
Live music accompanies each class, enabling students to better understand the relationship between music and dance while helping them develop a sense of musicality. Children as young as age 3 learn the fundamentals of dance, develop spatial awareness, and have an outlet for creative expression.
Princeton Ballet School has more than 20 specialized faculty members, many of whom have attained graduate degrees in dance education and have won major teaching awards. These instructors have danced professionally with companies such as American Ballet Theatre, New York City Ballet, English National Ballet, Cuban National Ballet, and American Repertory Ballet, among others, and are committed to sharing their expertise with PBS students in a nurturing and supportive environment.
The School's multiple locations allow for convenient access to a range of classes. At the New Brunswick Performing Arts Center (NBPAC), students train in the same studios used by professional dancers of American Repertory Ballet. The Cranbury studios are conveniently located on historic Main Street in Cranbury and is easily accessible from Mercer and Monmouth Counties. The Princeton studios are centrally located in Princeton Shopping Center with four studios and a dance library. All locations are wheelchair accessible.
At Princeton Ballet School, students may have extensive performance opportunities, such as the opportunity to participate in The Nutcracker with American Repertory Ballet in major theaters across New Jersey. This professional production has been a beloved holiday tradition for decades, featuring an orchestra and choir at select venues. Students also may participate in Princeton Ballet School's Spring Performance at the majestic Patriots Theater at Trenton's War Memorial each year, in addition to several in-studio showings and community events.
"My daughter is new to PBS and she absolutely loves her teachers and has formed friendships that make her feel like she is a part of the team."
— PBS parent
Not sure which program or level is the best match? Take a free trial class! Call 609-921-7758 or email princetonballetschool@arballet.org with any questions. You can also visit arballet.org for more information.