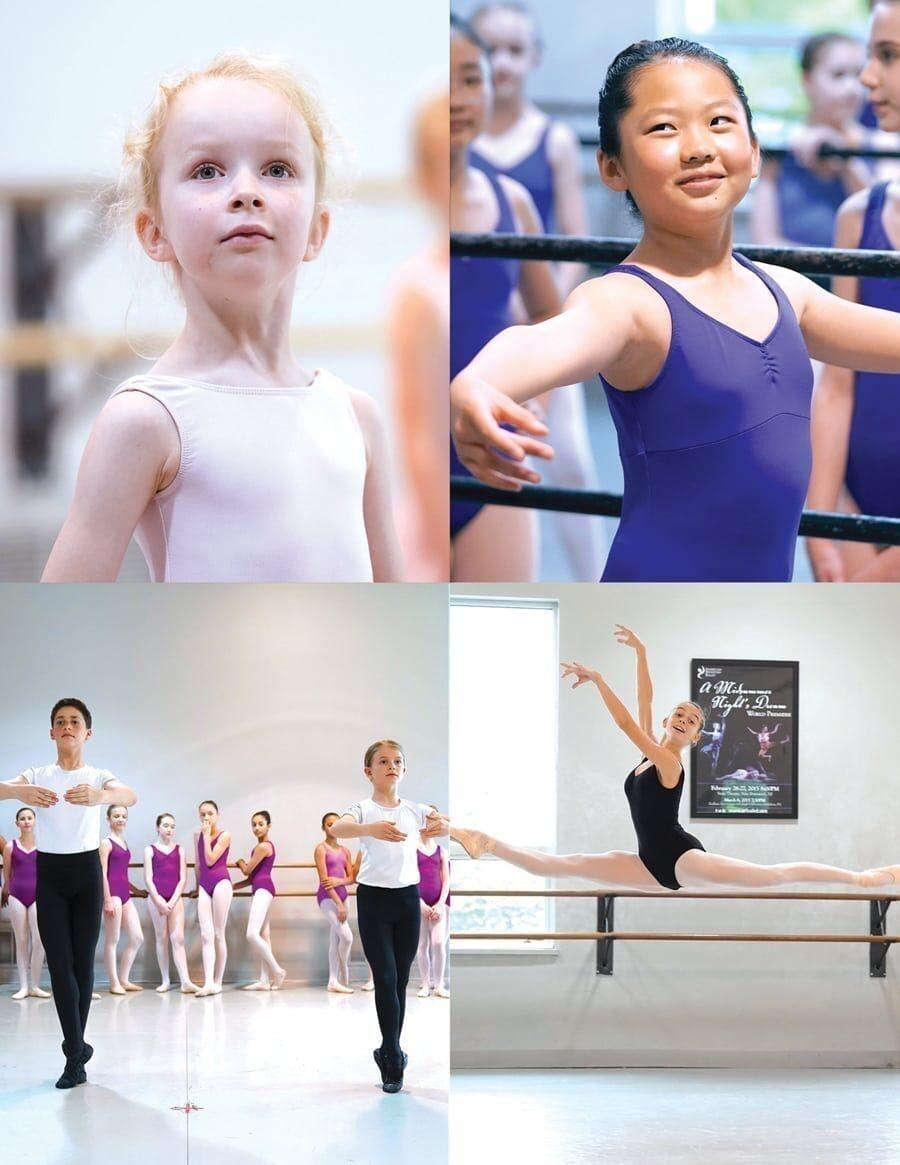 Princeton Ballet School (PBS), the official school of American Repertory Ballet, is now enrolling student for Fall 2018. Among the nation's largest and most respected nonprofit dance schools, Princeton Ballet School offers classes for ages three and up. Classes begin September 10.
"From our beautiful facilities to our experienced and nurturing faculty, classes at PBS provide dancers of every level the opportunity to grow as artists and as individuals," says school director Pamela Levy. "We teach age and developmentally appropriate ballet technique classes that allow younger students time for movement exploration while providing advanced dancers the tools to become professional dancers, if they want to be."
PBS offers live musical accompaniment for its early childhood and ballet classes, and believes that every student deserves the opportunity to dance, regardless of financial ability. Last year, PBS awarded nearly $200,000 in need-based and merit scholarships.
PBS early childhood classes are designed specifically for young dancers from ages three to eight and include Hand in Hand, Beginning Dance, and Children Ballet classes.
For older dancers, PBS offers varying levels of ballet from introductory to advanced classes as part of its Conservatory Program for serious students seeking a more comprehensive and pre-professional dance training program, or the Flex Program for students who love to dance and seek excellent training without the time commitment required for the Conservatory Program.
A new class, Teen Ballet, is being offered for male and female teens, 13 to 16 years old. The class is designed for teens interested in learning about ballet and how it could benefit their other activities, such as athletes, musical theater students, color guard and cheerleaders. The encouraging and enjoyable atmosphere of this class provides the teens with an opportunity to gain strength, agility and grace alongside their peers.
PBS provides a Pre-Professional Program for advanced students as well as a two-year Trainee Program, and is the bridge between the student phase of training and that of a professional career. Trainees are under consideration for ARB2, a development company for talented young dancers, after their first year in the program.
The school offers Open Enrollment classes in a number of disciplines including ballet, modern dance, hip hop, CardioBallet, ComBo (conditioning for the mind and body), and more.
PBS also provides classes designed exclusively for the male dancers of all levels. Beginning, Intermediate and Advanced classes are available. Boys will study in both their own classes and their Level class with the rest of the students.
Princeton Ballet School's syllabus remains based on the same one that was created and developed by Mary Pat Robertson over her 30-year tenure running the school. Truly a labor of love, this excellent training tool has catapulted many students into successful dance careers.
For more information and a full listing of classes for each age group, visit www.arballet.org or call 609-921-7758.