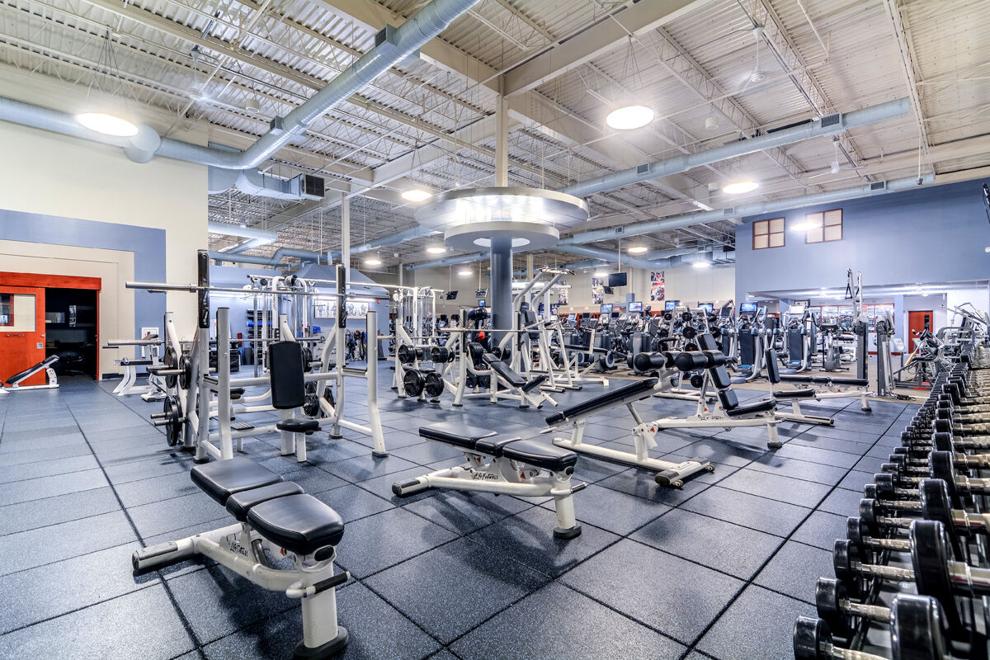 Let exercise be your secret weapon against aging and illness. The side effects are amazing!
Fitness may not be a cure-all, but being physically fit helps. Princeton Fitness & Wellness Centers share some perks definitely worth the sweat.
Reduce Risk of Disease. Regular exercise reduces risk for heart disease, high blood pressure, poor cholesterol, high triglycerides, type 2 diabetes, stroke, osteoporosis, and even some types of cancer.
The Centers offer free nurse evaluations every 12 weeks to monitor all the improvements your workout is earning. Also, the on-site nurse is conveniently available to handle emergencies or simply capture your post-workout blood pressure. Members exercise more comfortably with this peace-of-mind.
Minimize Stress. The Centers' extensive offerings combat any rough day. Take out frustrations in a High-Intensity Interval Training class. Clear your head with Yoga, Pilates, and similar classes that specialize in a mind-body approach. Countless Group Fitness classes provide something for every mood and personality. Craving downtime? Relax in the Center's spa pool or sauna.
The Fitness Floor provides well-maintained, innovative equipment and machines to pump up any mood, burn off stress and calories, and build your body stronger.
Increase Stamina. Along with promoting quality sleep, exercise directly increases energy through improved circulation, increased strength, and extended endurance. Those who are physically fit perform daily activities with less struggle and fatigue. Imagine a weekend of yardwork with energy left for fun!
The Centers' trainers are all certified, many with extensive degrees. They happily share exercises to safely improve functionality, whether training for a golf tournament or performing chores with ease and less fatigue.
Get Well. Stay Well. Research shows we can slow the progression of aches, pains, and physical limitations through regular exercise. Previously, these issues were mistakenly assumed a natural part of aging. Think of exercise as an investment in your future health and independence.
For those recovering from an injury or illness or dealing with a chronic disease, the Centers' Wellness Programs promote integration between the Fitness & Wellness Centers and Princeton HealthCare System providers. Healthcare professionals team with Center staff to accommodate the unique needs of those dealing with health challenges.
This supportive community allows a safe, welcoming environment where one comfortably transitions to new endeavors in fitness and wellness. All in one location!
Live Better. The Centers offer state-of-the-art fitness equipment; a comprehensive Pilates reformer studio; a salt-water filtered Aquatic Center with lap, therapy, and spa pools; luxurious locker rooms with sauna and steam room; towel service; and free, well-maintained childcare.
Beyond providing tools for an exceptional fitness experience, Center staff guide you along your way. Quarterly complimentary personal training evaluations keep workouts effective and efficient. Combined with on-site nurse assessments, members enjoy a customized fitness journey with continuous support and motivation.
In addition to the immediate benefit of creating a happier, healthier life, exercise has a lasting positive effect. It keeps muscles strong to help maintain balance and mobility as you age. It also helps preserve brain power.
Best yet: While simultaneously improving quality-of-life, regular exercise may even help us live longer.
Experience a better life with us! Visit 1225 State Road in Princeton or 7 Plainsboro Road in Plainsboro (located on the Princeton HealthCare System Campus). Convenient month-to-month memberships. Membership not required for Wellness Programs. Get motivated!