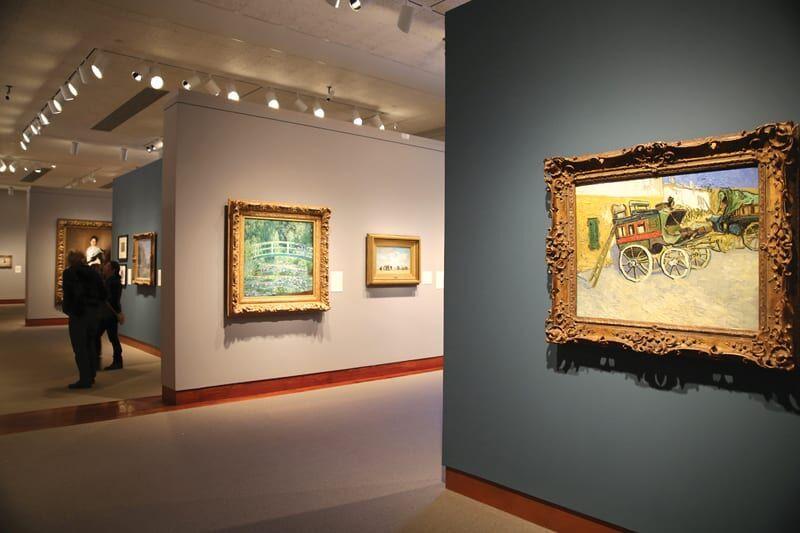 With a history that extends back to the 1750s, the earliest days of art collecting at Princeton, and collections of more than 100,000 works of art spanning the world of art from antiquity to the present, the Princeton University Art Museum is one of the finest university art museums in the world. As one of few university museums of truly universal scope in its collecting practices, we are delighted to share with you our collections, exhibitions, educational activities, and social opportunities. What's more — admission is free and open to all!
Located at the heart of Princeton University, one of the world's great research universities in the charming small-city setting of Princeton, New Jersey, but within easy reach of both New York and Philadelphia, the Museum is committed to advancing the teaching and research missions of this great institution while serving as a gateway to the University for visitors from near and far. Welcoming over 205,000 visitors in the past year, the Museum is pleased to offer a respite from the rush of daily life, a revitalizing experience of extraordinary works of art past and present, and opportunities to delve deep into the study of art.
With a year-round program of special exhibitions, constantly changing displays of works from our collections, and a dynamic program of educational activities (particularly our weekly Late Thursdays offerings), we hope you'll make this Museum your own, whether your visit is virtual or in person. And do visit often: we look forward to continuing to refresh our galleries and to further invigorating our public programs with you, the visitor, in mind.
Special exhibitions:
Nature's Nation: American Art and Environment, Through January 6, 2019.
Picturing Place in Japan, Through February 24, 2019