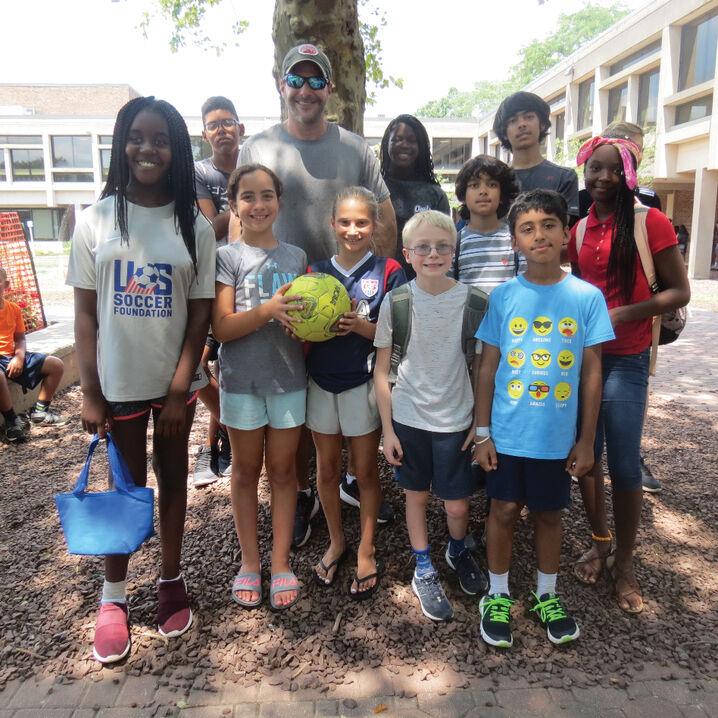 Register now for Mercer County Community College's Camp College Summer Youth Camp!
Camp College's summer camp program is located on the campus of Mercer County Community College in West Windsor, New Jersey. Camp will begin June 21 with in-person camp activities for ages 6 to 16.
Mercer County Community College's Camp College mission is to provide the finest camp experience for children — one that will be remembered for a lifetime. Camp College's top priority is to keep everyone healthy and safe while having fun. They are prepared to follow the Board of Health safety guidelines to make this the best summer possible!
Camp College created a NEW and exciting Campus Kids Pods program format this summer. The pods include a variety of courses sure to please every camper. The Campus Kids Pods Program is divided into two sessions and operating Monday-Thursday (four days per week) from 8:30 a.m. to 4 p.m.
First session is from June 28 to July 15 and second session is July 19 to August 12. Campers will choose a specific age-appropriate pod per session, while staying together in small groups throughout the day.
The new Specialty Camp model is scheduled to specifically pair courses to create a weekly (Monday- Friday) full day experience, with some limited programs offered as a half-day option. Campers combine study in a variety of stimulating subject areas that emphasize intellectual growth and skills development with the fun of recreational activities.
A sampling of Specialty Camp courses being offered this summer include:
DIY MOSAIC TABLETOP. What could be better than learning a ton of different painting styles and then creating your very own ceramic table? We will be working on a variety of ceramic and mosaic techniques as we create this awesome side table. We will use specialty painting techniques and work on creating a theme that brings all pieces into a coordinated finished piece.
MINECRAFT® REDSTONE ENGINEERS. Take the next step beyond simply "playing" Minecraft and become a true Redstone engineer. Expand your Redstone knowledge by constructing your own carnival with a variety of mini-games, roller coasters, and attractions powered by Redstone. Learn how to use Command and Structure blocks to incorporate them into your builds. Activate your skills and take your Minecraft structures to the next level!
PHYSICS, FLIGHT, ROCKETRY & MINI DRONES. Have fun playing with all things having to do with the science of flight, physics and rocketry. We will build a variety of strange flying gadgets using household materials, make gliders, helicopters, paper airplanes, and unique toys that fly. We will learn about the forces of flight by flying mini-drones. Students will build, launch, and experiment with water, air, and other types of rockets. All students will take home a mini-drone, balloon-powered rocket buggy, and flying "things" made in class.
And don't forget Counselor-in-Training, Acting, Music, Culinary, Academic Prep and so much more! Space is limited, so register early to avoid disappointment!
Come join Camp College for an amazing and safe summer. Visit www.mccc.edu/campcollege to learn more!