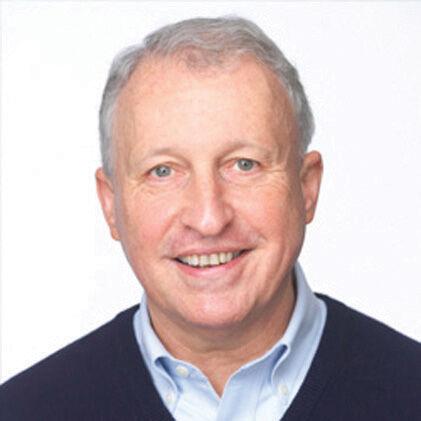 Many people approach retirement with mixed feelings. Work dominates our lives and for many, work defines who they are. Retirement reshuffles the deck. Some people are eager to leave the rat race behind, kick back, and relax. Others dread being bored.
Joe Casey, co-founder of Retirement Wisdom, knows the excitement and the trepidation that facing retirement brings. A former HR professional in financial services, he holds master's degrees from the University of Southern California (Gerontology), the University of Pennsylvania (Organizational Dynamics), and Middlesex University UK (Executive Coaching).
"Remember your first day at your first job? Remember the excitement about the future you felt? The sense of possibility? The first day of retirement is like that, too," Casey says.
"Many workers have an image of retirement formed when they saw their parents retire. But much has changed since then. People live longer today, and retirements are much longer. Financial planning is only part of the equation. How you invest your time, not just your money, becomes vital. We work with clients on finding renewed purpose, status, and identity beyond their former careers."
The workplace provides structure as the days and weeks unfold. Retirement loses that structure, which can, for some, become a challenge. One study found that retirees spend. 2.5 years on average before deciding what they want to do next. At this point, a retirement coach can be helpful.
Casey points out, "We work with clients to help you to clarify your vision of your future, to explore options through a series of pilots and experiments, and to replace the benefits you received from work beyond your paycheck. If you've ever worked out with a personal trainer, you know how he or she can get you where you want to go more quickly. That's what we help you do with your life in retirement."
Casey is one of only three Designing Your Life Certified Coaches in New Jersey. This approach was developed by Bill Burnett and Dave Evans, Stanford professors in design thinking. Authors of the book "Designing Your Life," they apply the same principles of designing an innovative product to designing an innovative life.
"This method of coaching allows a person to prototype a new endeavour, test things out before saying 'Yes' to too many things. Feedback allows a client to explore options in a purposeful way. Life in retirement can unfold as a series of chapters, a way to move forward with focus and flexibility," says Casey.
Retirement Wisdom offers a variety of trained retirement coaches with different backgrounds for you to choose from. All of their coaches have experience with career and life transitions and for many of them, this is their own second-act career. Clients can explore different approaches from one-on-one coaching to group coaching programs. Retirement Wisdom also offers workshops for companies.
Become the boss of your life and become energized for a different, exciting second act. Schedule a free consultation by calling 609-921-1521 or going to Retirementwisdom.com.