Students Choose Rider After Attending Summer PreCollege Programs
Each summer, motivated high school students attend a Rider University Pre-College Program to explore their academic and artistic interests before declaring their intended major and pursuing a potential career.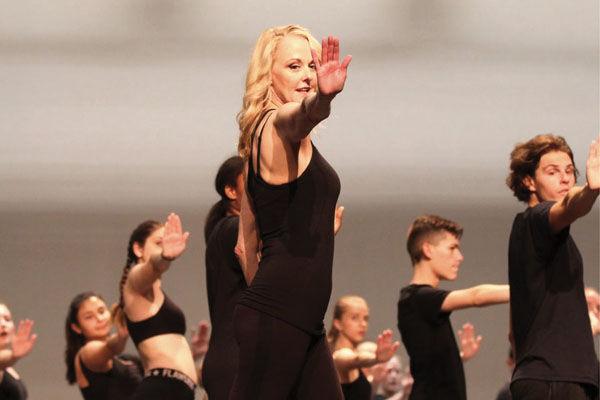 High schoolers engage in projects or performances, attend special events and workshops, and learn from Rider's distinguished faculty, alumni, accomplished industry experts and award-winning professionals.
"The BRONCast Sports Media camp was an amazing experience and I learned so much. It definitely pushed me to apply to Rider," says sophomore journalism major Dylan Manfre, who is now the sports editor of The Rider News.
These immersive summer residential programs provide a firsthand experience to college life — from eating in the dining hall and living in the residence halls to being introduced to the rigor of a college-level course.
When Timothy Bradford, a current Musical Theatre major, participated in the summer program, he found the Rider students and faculty to be supportive and welcoming.
"We create a nurturing atmosphere and work to develop each student's talent, no matter if they are a beginner or have experience," says Trent Blanton, Director of the Musical Theatre Institute.
Due to the success of their youth summer programs, Rider has expanded their PreCollege offerings to include programs in Game Design, Entrepreneurship, Political News Reporting, Film and Media, Technical Theatre, Dance and Movement, and also Rock Band.
PreCollege program participants who enroll at Rider are eligible to receive a $2,000 scholarship, renewable for up to four years.
LEARN MORE about Rider University PreCollege Programs at our Spring Open House on Sunday, April 26, at 10:30 a.m. For more information, contact College of Continuing Studies at summer@rider.edu or visit www.rider.edu/precollege.
Rider University Pre-College, 2083 Lawrenceville Road, Lawrenceville. www.rider.edu/precollege.