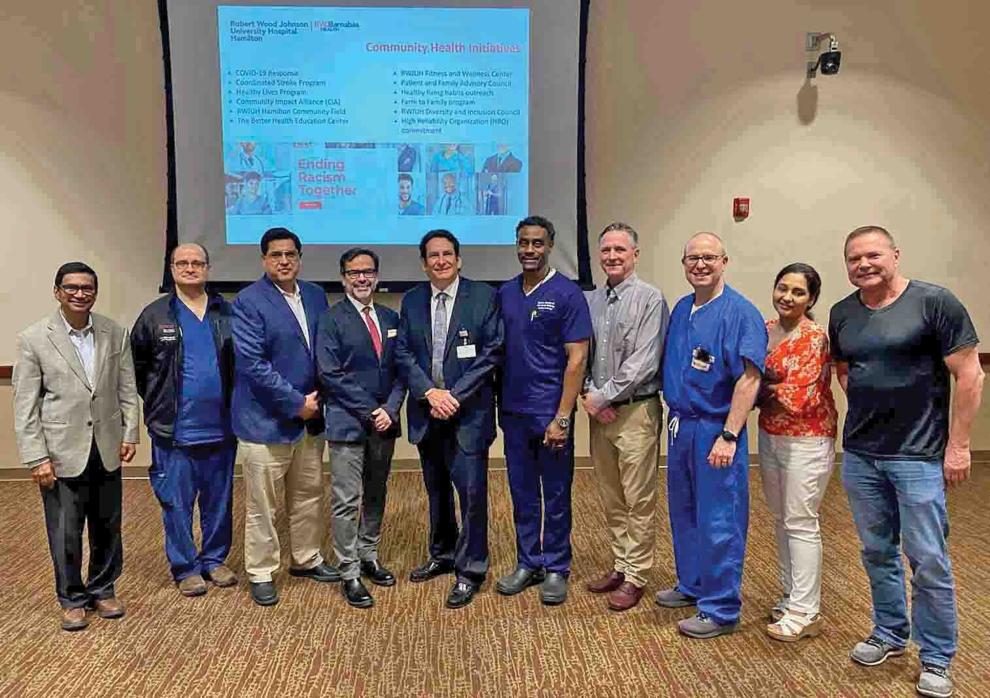 Whether you are seeking support and camaraderie, trying to slim down, or searching for stress relief, the community education offerings provided by Robert Wood Johnson University Hospital (RWJUH) Hamilton will help you make informed decisions about your health, wellness, and fitness. Each month, community members participate in more than 75 RWJUH Hamilton health and wellness programs, 11 support groups, and many health screenings. Most of these programs are free or low-cost.
Programs cater to a wide range of interests and ages, from young children to older adults. "Through surveys and research, we determine the top health needs of the surrounding communities and then design programs to address them," says Diane Grillo, vice president, health promotion at RWJUH Hamilton. A Medical Advisory Panel composed of 28 board-certified physicians advises on program development to maximize the benefit to attendees. Most classes are held at the RWJ Fitness & Wellness Center - Hamilton, located at 3100 Quakerbridge Road, Mercerville. Some programs and screenings take place nearby in Ewing, Columbus, and Trenton.
Information and Education. The Mini-Medical School program is one of the many educational offerings available to the public through RWJUH Hamilton. This program is aimed at those who have an interest in healthcare as a career or just want a deeper understanding of human anatomy. RWJUH Hamilton physicians teach this eight-week course, focusing on a new element of healthcare and the body each week.
Holistic Health. RWJUH Hamilton's holistic program focuses on non-medical wellness techniques, such as meditation, aromatherapy, and Reiki, which is a practice that promotes healing by improving energy flow around the body. In addition, patients of the Rutgers Cancer Institute of New Jersey at RWJUH Hamilton have access to a variety of holistic programs, like healing art workshops led by local artists.
A Focus on Healthy Eating. Learn new healthy eating habits from a registered dietician by attending a class in our demonstration kitchen at the RWJ Fitness and Wellness Center. These classes provide participants with quality nutritional information and are taught by a trained chef who understands the importance of healthy eating and loving the food you eat.
Better Health Program. There's no better time to be 65+ and no greater way to enjoy this time than with RWJUH's Better Health Program. Become a member for free and experience the VIP treatment with programs that engage your mind, encourage movement, and promote reflection. Participate as much or as little as you want, bring your friends or meet new friends, go on outings, and learn from doctors and professionals who prioritize your well-being. Healthy aging is a choice that requires nurturing of the body, mind, and spirit. The Better Health Program focuses on the whole person to create a personalized approach to wellness that is right for you.
"Given the variety of programs offered by RWJUH Hamilton, there are classes and topics covered for everyone and any age to come and enjoy," says Grillo.
For a current calendar of programs and events, call 609-584-5900 or visit rwjbh.org/events.