Exceptional Trusted Cancer Care Begins Here.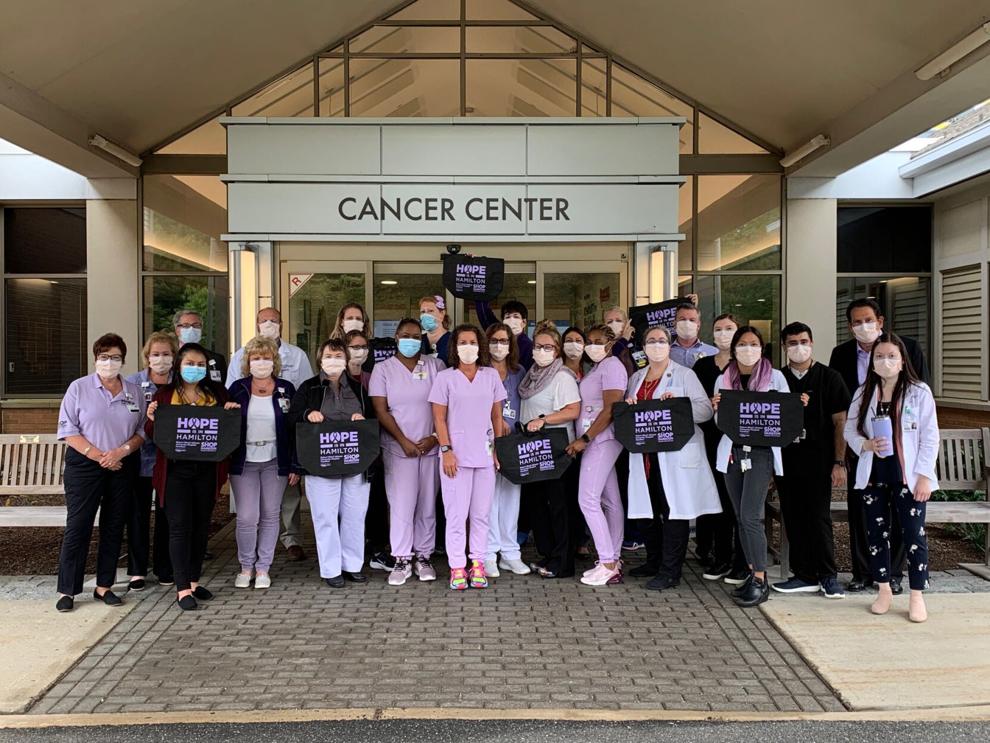 The multidisciplinary team at RWJUH Hamilton includes nationally recognized experts in cancer treatment including board-certified surgical oncologists, medical oncologists, radiation oncologists, oncology support specialists, and nurse navigators who are with each patient from diagnosis through survivorship, coordinating complex details of care. As New Jersey's only NCI-designated Comprehensive Cancer Center, Rutgers Cancer Institute of New Jersey together with RWJUH Hamilton provide patients with access to the most advanced treatment options including clinical trials, precision medicine, immunotherapy, complex surgical techniques, and sophisticated radiation therapy procedures. The Cancer Center at RWJUH Hamilton offers the most advanced treatment options with individualized care for all cancer types
"Our providers possess exceptional knowledge and skill with advanced therapies to treat routine, rare and complex cancers close to home. Our recent expansion of oncology services at The Cancer Center bring these specialists to our community providing exceptional care in a compassionate and welcoming environment," stated Richard Freeman, President and Chief Executive Officer, RWJUH Hamilton.
Special Features of The Cancer Center at RWJUH Hamilton. Infusion Center includes private rooms with comfortable chairs and the option of a bed and infusion bays overlooking the Grounds for Healing. Chemotherapy certified nurses provide personalized care and are committed to making each patient's stay safe, comfortable and relaxed.
The Holistic Program. Art and music therapy, massage, salon services, support groups, and more to address the needs of individuals with cancer at different stages of illness. Learn more at rwjbh.org/hamiltonholistic
The Hereditary Oncology Prevention and Evaluation (HoPE) Program, in collaboration with Rutgers Cancer institute of New Jersey, provides an assessment of inherited cancer risks, detailed education about cancer prevention and detection, ongoing medical consultation and the opportunity for genetic testing when appropriate.
Radiation Oncology. All patients undergoing treatment in our comprehensive Radiation Oncology Suite benefit from the expertise of specially trained board-certified radiation oncologists utilizing cutting-edge technology. Our physicians and staff are skilled in a wide range of therapies to treat cancer including Stereotactic Body Radiation (SRBT),Stereotactic Radiosurgery (SRS), Intensity Modulated Radiation Therapy (IMRT) and Image Guided Radiation Treatment (IGRT), TrueBeam, and other advanced radiation therapy techniques.
At The Cancer Center at RWJUH Hamilton, patients can see their doctors, undergo outpatient treatment, utilize oncology support services, and participate in promising cancer research studies — all in one place, all close to home.
To schedule an appointment, contact The Cancer Center at 844-CANCERNJ (844-226-2376). or visit rwjbh.org/beatcancer
Let's beat cancer together.