Putting Patients First: Caring Providers Bring Comfort to a Hospitalized COVID-19 Patient
On Monday, March 16, Nina Melker felt really tired. So tired that she took a nap. "I'm a very high-energy person, so it was extremely unusual for me to be napping," says Nina, a Senior Vice President at Berkshire Bank, Vice Chairman of the Board of Trustees at Robert Wood Johnson University Hospital (RWJUH) Hamilton, and Chairman of the Board of its foundation.
Thinking it was the allergy medication she was taking, Nina rested but wasn't overly concerned. "Wednesday, when I started sleeping 15 hours at night, my husband, Michael, said, 'Something's not right.'"
Still, she persevered, working from home and resting as needed. That Friday, on a call with a client who's the manager of a cardiology practice, Nina mentioned her extreme fatigue. Later, the client called back to say that one of the practice's doctors was very concerned and thought it could be COVID-19. That night, Nina had a low fever and decided it was time to seek care. She went to the Emergency Department at RWJUH Hamilton.
There, she had blood work and a chest X-ray, and was tested for flu, strep throat, and COVID-19. Her X-ray showed signs of COVID-19, and the diagnosis was confirmed on Sunday when her coronavirus test came back. Nina was put on oxygen. After five days, her oxygen levels stabilized and she was discharged.
By the first week of April, she felt mostly herself again. "I want to say a big thank you to all of the nurses and doctors," says Nina. "Despite the risk to themselves, they did their jobs and also were concerned about making sure I was comfortable. I really do think they're heroes because they worry more about patients than themselves."
Virtual Visiting: Connecting Isolated Patients to Loved Ones Benefits All Involved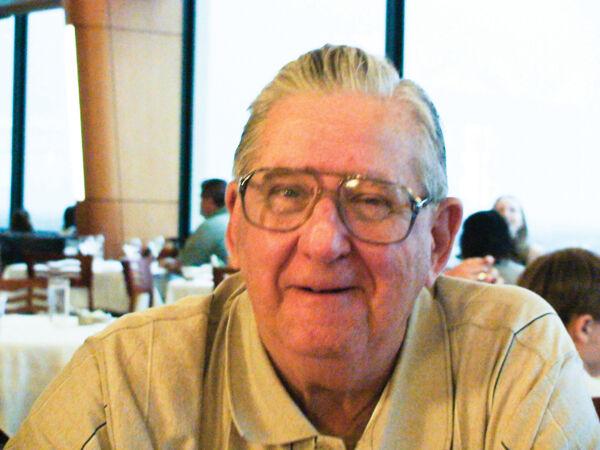 After fainting multiple times, Boyd South, 88 years old, was taken in an ambulance to the Emergency Department at Robert Wood Johnson University Hospital Hamilton. He was admitted for testing and monitoring.
"He'd been in the hospital before," says his daughter, Karen Stark, "but we'd go and sit with him. We could see for ourselves how he was doing. This was during the pandemic, so it was very different. It was hard to just sit at home wondering how he was doing. And my mom, Audrey, missed him terribly. It was hard."
Boyd had his cell phone with him, but he was disoriented and unable to use it. "Despite being so busy with patients, his nurses helped him dial the phone so we could talk to him," says Karen. Even better, the patient representatives set up two video calls using one of the hospital's iPads.
"He was so lonesome," says Karen, "the video calls were very uplifting for him — his face lit up when he saw us. He told my mom, who he's been married to for 65 years, 'Just seeing you makes me smile.' And it was comforting for us to see for ourselves how he was doing."
Boyd was diagnosed with orthostatic hypotension — sudden drops in blood pressure that cause fainting — and discharged after three days with ongoing care instructions. "My dad feels very grateful to all the nurses," says Karen. "Everyone was so kind to him."