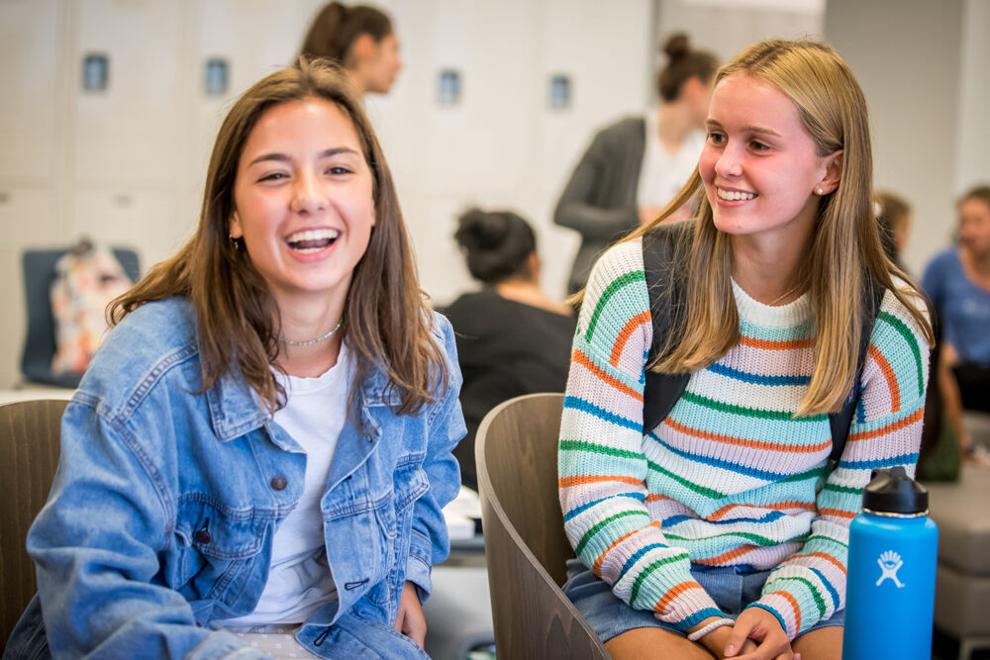 At Stuart, we deeply value an individualized approach to education. Here, your daughter is known, respected, and ready for success. Our enduring mission — "to prepare young women for lives of exceptional leadership and service within the framework of the Sacred Heart goals" — focuses on how we continue to define student achievement: producing educated women who are independent, ethically responsible, and prepared to meet the challenges of society with confidence. It drives everything we do and it's how we live our life throughout campus.
We know that a rigorous, independent education can change the world. We have done it ourselves with over 50 years of alumnae who have fervently lived out our school's mission from the Peace Corps to the board room to the director's chair. From their early days here, our girls learn how to approach challenges with confidence while nurturing and celebrating their own individuality. Our students have a supportive environment in which to thrive, cultivate their minds and refine their voices while less burdened by the discrimination they continue to experience in the larger world.
Here at Stuart, our exceptional high school program is intentionally tailored to the way girls learn best — through collaboration, discussion, and individualized attention. Our curriculum is dynamic, intentional and collaboratively constructed, offering relevant classes and individualized opportunities that allow students to excel in many ways and stages of their learning. Whether Stuart students are experimenting in their STEM classes, competing on the playing field, leading a club meeting, editing a publication, or performing on stage, they are engaged in learning that is creative, collaborative, and inspired; students learn to think critically and to solve problems through multiple lenses no matter the task.
When considering the difference between co-ed and single-gender education for your daughter, I encourage you to consider the following:
● Does your daughter's current school encourage her to find her voice?
● Does your daughter's school inspire girls to pursue their passion even in areas traditionally dominated by men?
● Do the girls in your daughter's school hold leadership positions? Are they class president? Are they the editor-in-chief of the yearbook?
● Do they value girls' athletic teams as much as the boys' teams?
We know that the results of an all-girls upper school experience are remarkable. Our Stuart students continue to impress with their college matriculations and choices that are not only exceptional and competitive among peer schools but are a genuine reflection of students' individual talents and career aspirations that have been nurtured by faculty and staff that truly knows their students ." At Stuart, she is known ... she is confident ... and she is unstoppable. Come join us to learn more."
Stuart Country Day School, 1200 Stuart Road, Princeton. 609-921-2330. www.stuart­school.org.