Helping Women Better Themselves with Fitness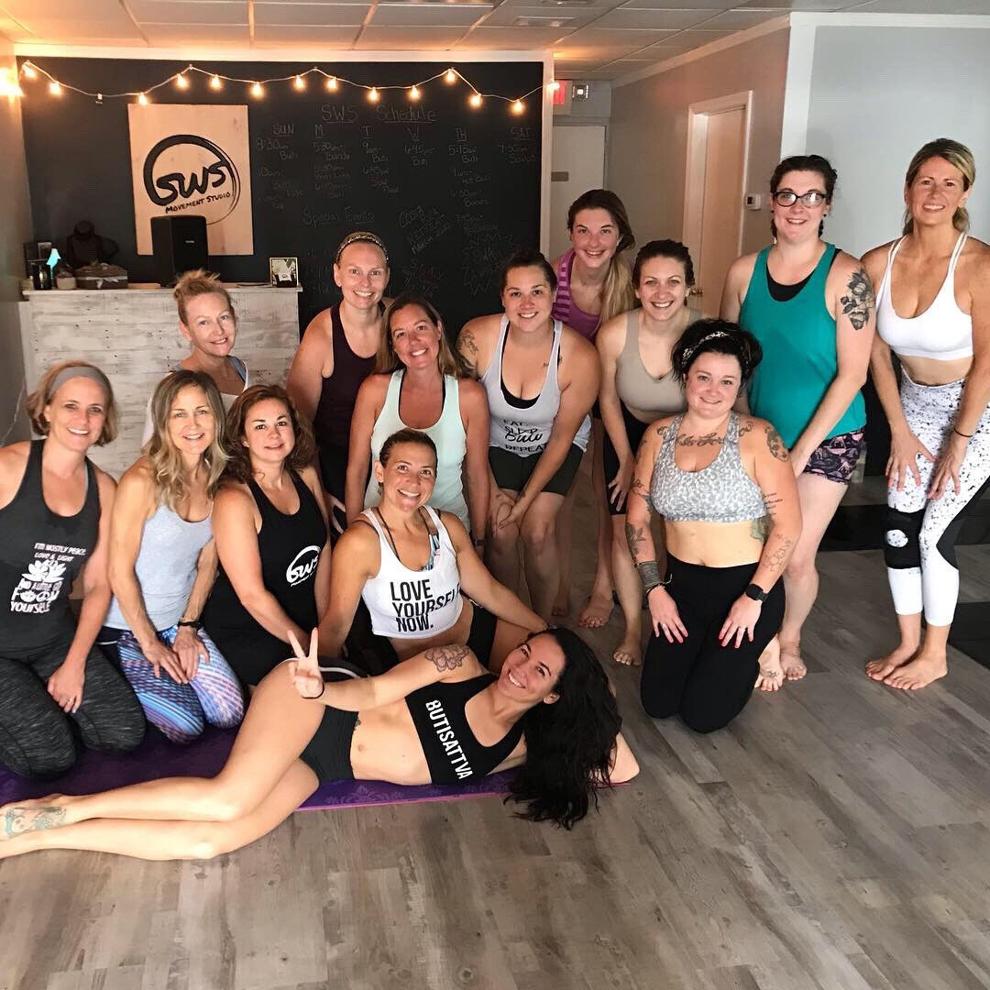 After months on quarantine, most of us could use a kickstart to our fitness routine. Sara Beauchemin, a Bordentown local and mother of three, opened Sweat with Soul Movement Studio just over a year ago. Sweat with Soul is a boutique studio offering a variety of new and unique classes to help you switch up your fitness routine.
When Sara built this community, she made it clear that it would be a safe, judgement-free space where everyone can be comfortable in their own skin. It is her mission to help women on their journey to better themselves through fitness, a healthy lifestyle, and most importantly self-love.
SWS, as its members call it, has classes you won't find in your local gyms. Buti Yoga, a dynamic combination of traditional yoga asanas, dance, and strength and conditioning, has become the most popular of the classes offered. Many women come in having never tried a Buti class, and they fall in love. "Think yoga, out of the box cardio, dance, movements, all the way through to all kinds of motivating music. The best part is the group of individuals you spend an hour with and the most inspiring instructor you'll ever know," says Lynn Nappa of Bordentown.
At SWS they strive to make you feel comfortable, no matter what your experience level. Even women who have felt nervous and intimidated by big gyms in the past have found a home in this space. Trish Redwood of Bordentown said, "I absolutely love this class! It took me sometime to finally get the courage to try it (I'm very nervous about group classes and exercising in front of others but I am so glad I did. No one is judgmental and we have FUN! The best part is the new friends I've made and the way I feel after leaving. I always look forward to the next class."
In the past year SWS has built up its schedule to include HIIT classes, Resistance Bands training, Yoga, Hot Yoga, Xtreme Hip Hop Step, and more! The gym holds monthly events such as Yoga on the Farm, Buti Glow classes, Community Potlucks, CBD information sessions, and live drumming classes. The studio offers an experience like no other and prides itself on building you up through mind, body, and soul.
Visit their website at www.swsmovement.com to find out more information. They offer a monthly unlimited membership for just $99 including both live and virtual classes as well as class packs and drop-in rates. As always, the first class is free when you use the code FIRSTFREE. If you're looking for a wellness experience that's more than a workout, come see what Sweat with Soul has to offer.
Sweat with Soul, 668 Route 206, Fieldsboro. 609-439-7710. www.swsmovement.com.