Reconnect with Dance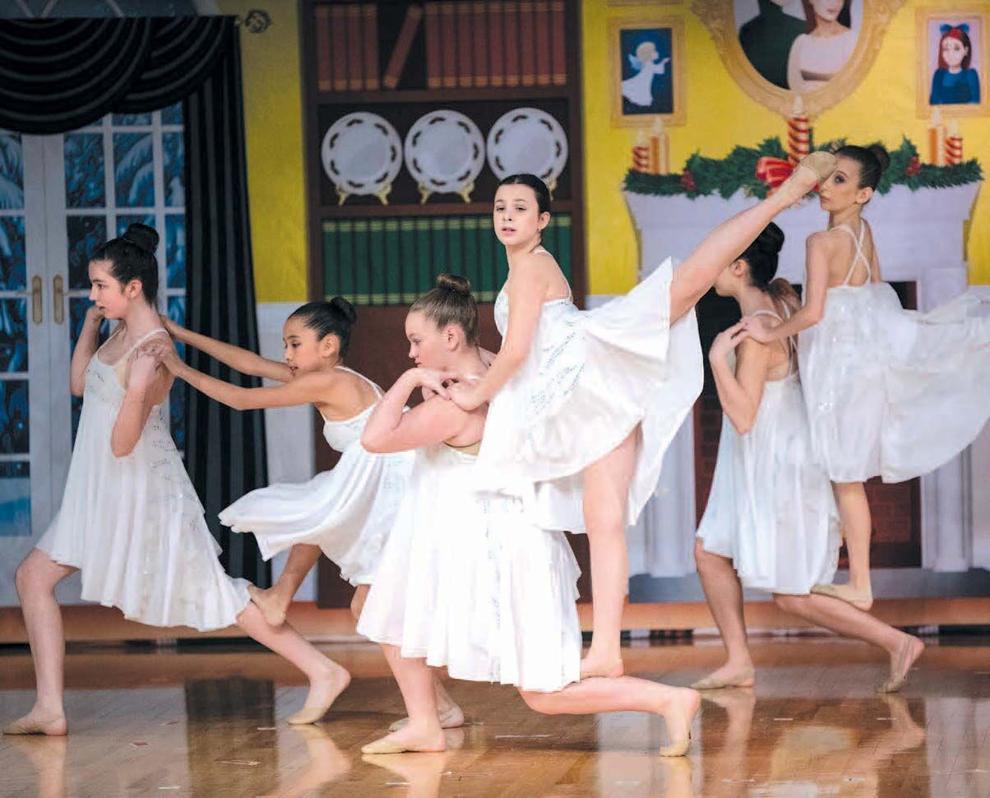 Summer is just around the corner — providing a much needed opportunity for our children to reconnect, explore interests, and get moving! What a fantastic time for your child to discover the world of dance and all that it has to offer! The Dance Corner offers a wide array of summer camps, intensives, and classes for all ages and skill levels. From preschoolers just beginning to appreciate music and movement to seasoned pre-professional dancers and adults, TDC offers summer options that encourage students to discover dance, explore new styles, challenge their abilities, grow in technique, build confidence, and make lasting memories with new friends. Camps, intensives, and classes are open to new students, current students, and students from neighboring studios.
For the very youngest dancers (ages 3-6), The Dance Corner offers a half day Exploration Dance Camp. This camp encourages the students' imagination and creativity while exploring music, rhythm, and movement with the use of fun costumes and props.
For older students who are interested in exploring multiple dance styles in a safe and relaxed atmosphere, TDC offers Dance Camp Remix (ages 6-12) on a half or full day schedule. In an engaging and encouraging environment, students will explore Ballet, Jazz, Lyrical, Hip Hop, and Musical Theater with an emphasis on creativity, friendship, and fun.
For families looking to dip their toes into dance, The Dance Corner also offers evening and weekend summer classes in an array of styles and levels — from preschool to adult. It is a great opportunity to see if dance is a good fit for your child, to try a new style without commitment, or for adults to put on those dance shoes, themselves.
For the more serious dancer who is interested in building technique or challenging themselves with more advanced study in a specific style, The Dance Corner offers multiple week-long intensives. Intensive experiences are offered across multiple dance styles. Students enrolled in intensive classes will receive in depth instruction in technique, master new combinations, learn teacher created choreography, and self-choreograph pieces in the selected style. Additional Intensive Boot Camp experiences are available for our TDC Elite Competition Team Members. Dancers interested in auditioning for our 21-22 Elite Team are encouraged to contact the studio for details.
Registration for summer classes and camps is now open. All camps and classes are held at The Dance Corner studios in the Southfield Shopping Center in West Windsor. The Dance Corner has been offering in person instruction safely and successfully since last July, keeping in accordance with all local health guidelines including limited class sizes. Enroll soon as classes are filling quickly! And remember to be on the lookout for our fall schedule and registration — details will be posted on our website in a few weeks!! Please visit thedancecorner.org for more information and for registration. Join The Dance Corner this summer and experience first-hand what makes The Dance Corner feel like home to so many local families. Follow us on Facebook @TheDanceCornerInc and Instagram @thedancecornerlife to see what makes our studio a place your dancer will want to call home, too.
The Dance Corner, 335 Princeton Hightstown Road (Southfield Shopping Center), West Windsor. 609-799-9677. www.thedancecorner.org.