A Second Home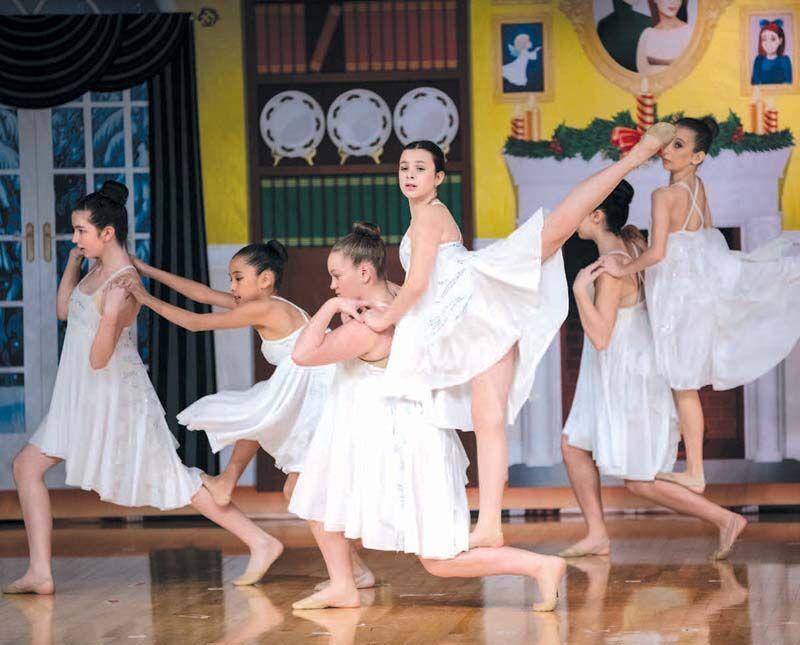 The Dance Corner (located next to McCaffrey's in the Southfield Shopping Center in West Windsor) believes exceptional dance instruction should emphasize more than dance. From preschoolers just beginning to appreciate music and movement to seasoned pre-professional dancers, TDC offers options that encourage students to explore new styles, challenge their abilities, grow in technique, build confidence, and make lasting memories with new friends.
Owner Amy DeCesare wants her students to think of TDC as a second home, a place where they can learn while feeling supported and valued. "Some students take up to nine classes a week, with most averaging three classes a week. Often students start with just one class and then feel so empowered, they want to take more classes. Seeing the confidence my instructors instill in them is very gratifying." TDC students hail from as far as Robbinsville, Monroe, Allentown, Montgomery, and Hamilton, in addition to the immediate area.
The Dance Corner is more than ballet. The studio strives to foster personal, technical, and artistic growth at all ages, levels, and styles. "The Dance Corner is special because we offer all types of high-quality dance instruction rather than concentrating on just one form of dance," DeCesare notes proudly. Offering more than 54 individual classes, in multiple styles, taught by 11 instructors, TDC has a depth of experience unmatched in the area. Instructors have professional experience with dance companies, national and international theater and dance touring programs, as well as college and community theater programs throughout the United States. Classes are grouped by age or skill level and can run from 45 minutes to upwards of an hour. Adults should not feel left out, with year-long and drop in class offerings. TDC offers a scholarship for boys ages six and up when registering for a co-ed class. DeCesare notes that teaching the mixed classes has been especially rewarding.
Classes are offered year round on a convenient schedule – concluding with a recital opportunity. "We believe performance is important," DeCesare says. For students looking to grow their confidence and performance experience through competition, TDC houses an audition-only Elite Team, which competes at the regional and national levels. For families looking for than the traditional recital experience, TDC is also home to the West Windsor Plainsboro Dance Company, which stages a seasonal performance of The Nutcracker Suite in addition to rotating Spring performances. See the WWPDC dancers in action in their upcoming production of The Tale of the Little Mermaid (4/5 & 4/6/20- see website for details).
If you are looking for a studio that emphasizes personal growth, relationships, and inclusion while using the most current dance education methods, TDC is the place for you. Most importantly, if you are looking for a studio that values the whole child and whole-heartedly welcomes each dancer into their family, The Dance Corner is the place for you! Contact Amy DeCesare to see the studio in action, meet the teachers, and observe first-hand what makes the Dance Corner home to so many families.
The Dance Corner, 335 Princeton Hightstown Road (Southfield Shopping Center), West Windsor. 609-799-9677. www.thedancecorner.org