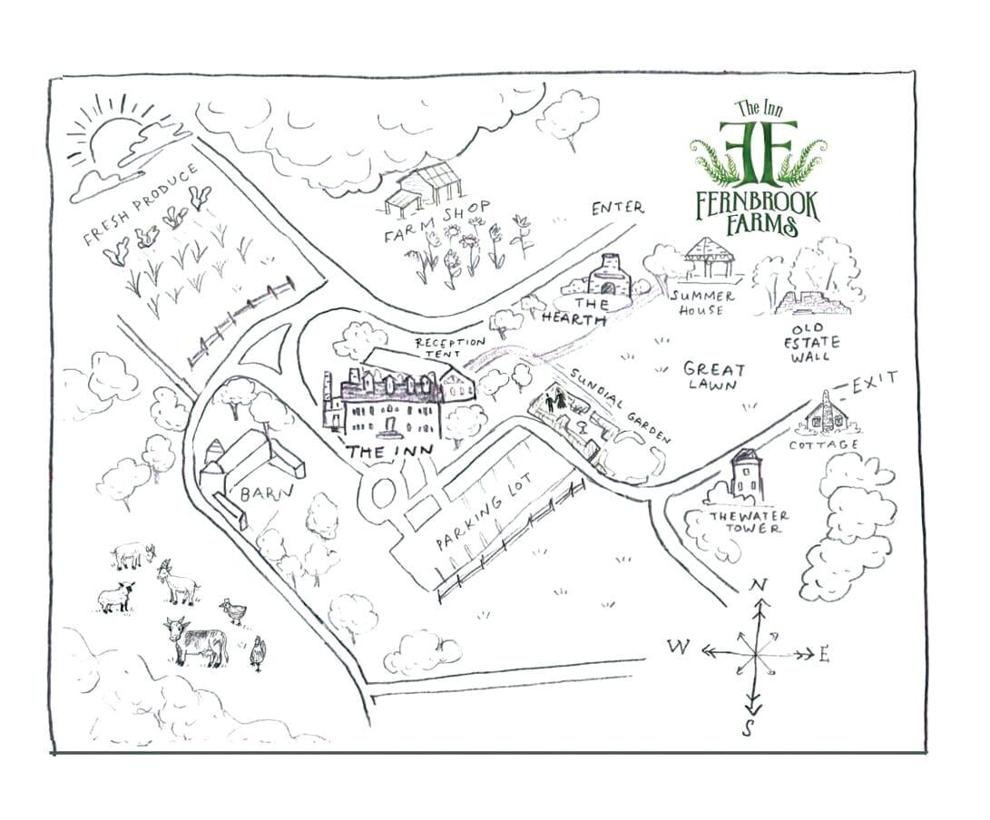 Located just outside of historic Bordentown, Fernbrook Farms is set in the heart of a 230-acre working farm, and has been home to three generations of the Kuser family since 1890. Currently run by Susan and Larry Kuser, Fernbrook is known for hosting some of the areas most beautiful weddings.
With its CSA farm, wholesale nursery, and environmental education center, Fernbrook Farms has so much more to offer than your traditional farm 'events.' With several scenic options available including the 'Old House,' Sundial Garden, or Great Lawn, Fernbrook Farms is a beautiful setting for overnight or weekend (corporate or private) retreats, the perfect spot for groups to gather and connect outside of the traditional corporate setting.
The Kuser family and their devoted staff are passionate about making the connection between the food you eat and the land from where it comes. Whether guests visit The Inn at Fernbrook to celebrate a special occasion including a wedding or anniversary celebration, embark on an unplugged overnight or weekend, or relish an outdoor farmstead supper/private dinner, the connection is woven into their entire experience with endless possibilities.
Uniquely set among 25 acres of working organic farm fields, Fernbrook Farms is committed to providing the freshest of food for these events. They source products from their own land (including eggplant, snow peas, heirloom tomatoes in the summer; kohlrabi, leeks, winter squash in the fall), as well as local farm partners, crafting seasonally delicious menus. All of the food at Fernbrook is prepared from scratch by their resident chef using ingredients from their organic farm during the growing season. They take pride in choosing naturally raised produce and meats, while all of their baking is proudly made in-house.
Sharing with visitors and providing hands-on experience is an integral part of the farm's activities. The education center offers year-round programs for children including New Jersey's premiere nature summer camp, homeschool classes, and more.
The Kusers view the CSA as a partnership between grower and members where they can pick up fresh produce at the farm and enjoy the pick-your-own garden 26 weeks a year. Both CSA members and the public can shop at Fernbrook's farm shop, open every Tuesday, Thursday and Saturday.
Please see innatfernbrookfarms.com/field-to-table for more information on upcoming dinners and events. For inquiries, please call 609-298-3868 or e-mail theinn@fernbrookfarms.com.