All Kids Get Into the Act at This Arts Camp
Arts camps have come a long way in recent years. Girls and boys of all ages, at varying skill levels and interests, get a chance to unleash their creativity and express themselves through the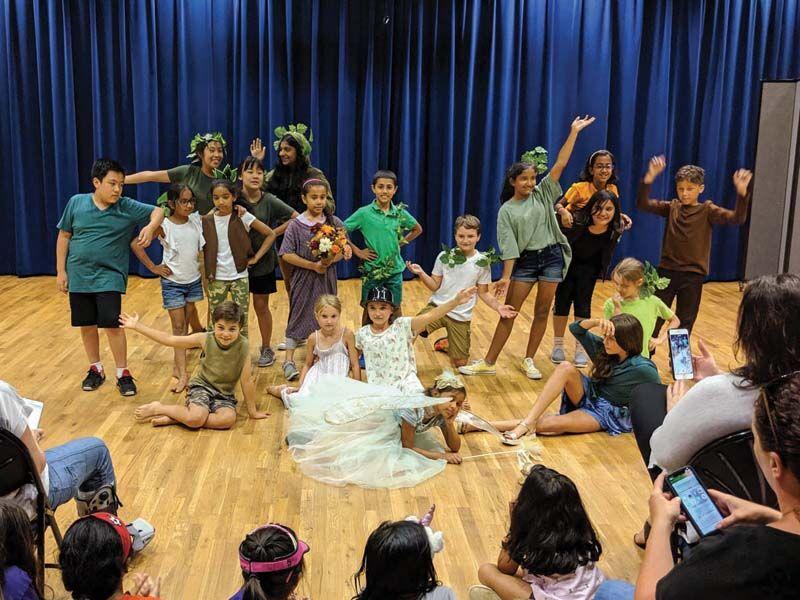 arts year-round at West Windsor Arts Center. Yet, it is during the less structured summer months that kids get a chance to truly discover themselves as they sample all kinds of activities and art forms, from digital and studio arts to filmmaking and musical theatre. Camps are themed to appeal to a broad range of interests, with a focus on adventure, learning and exploration.
Why Performing Arts Camps Fit the (Play) Bill. West Windsor Arts Council has expanded its performing arts programming to include more summer camp options because it is the perfect time for kids to develop new skills in a relaxed atmosphere. For some kids, the idea of performing may be a little intimidating — until they try it in a comfortable and encouraging setting. For others, the chance to do what they love most, whether it's singing, dancing or acting, as an integral part of their day instead of an hour here or there, is a dream come true. And, for all kids, performance arts camps offer these added benefits:
• Build confidence
• Develop self-expression
• Nurture a spirit of collaboration
• Improve academic performance
• Demonstrate commitment
• Exercise discipline
• Learn to take risks
"If you're a parent at a loss looking for a new activity for your kids this summer, take a look at a performance arts camp, even if your kid has never acted or been on stage before — maybe because they have never done it before," says Kirsten Sanford, Education Manager, West Windsor Arts Council. "You'll be surprised by the number of options out there." They might come home with more than a piece of artwork, but with a new sense of self.
West Windsor Arts Council has expanded its offering of performance arts camps this summer. Visit westwindsorart.org/camp for a full listing and more information.
West Windsor Arts Council, 952 Alexander Road, West Windsor. 609-716-1931. www.westwindsorarts.org/camp.