The Bilingual School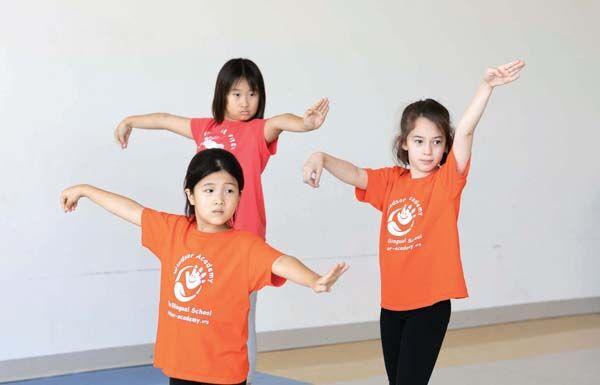 Pumpkin farms and hayrides in the fall. Twinkling lights, Santa Claus, and rousing holiday parties in the winter. Strawberry fields, school garden and farm market explorations in the spring. Field trips to sculpture gardens, local museums, Laser Tag and water play in the summer. This is a typical school year for students at Windsor Academy, the Bilingual School, located in West Windsor.
Windsor Academy (former New Oriental Education Center) is a Chinese English dual-language school for students ages 2.5 to 13, that began in 2009 with an after-school program. The program offers Chinese- and English- language classes, reserved homework time, and a wide array of fun and engaging extracurricular activities.
Dual language has been shown to have enormous benefits, as students experience cognitive enhancements and more efficient higher-level brain functions. Dual language immersion improves vocabulary, multi-tasking skills, and concentration as well as offering an added perspective and empathy for others.
In 2016, a summer camp also opened in Princeton. We are now located at the Windsor Athletic Club, a state-of-the art facility featuring newly furnished classrooms, basketball courts, swimming pools, and tennis courts. Students also have the benefit of extensive outdoor areas to enjoy nature walks and playtime.
All of our teachers are skilled in their subject areas, and come with prior teaching experience in their respective fields. Over the years, our teachers have also developed innovative classroom instruction, including use of Smart-technology in the classroom, hands-on science and math exploration, and intensive public speaking and classroom debate experiences.
In the summer, in addition to enrichment courses in English language arts, Chinese language, science, and math, students have the option of field trips to local highlights like Grounds for Sculpture, bowling alleys, amusement parks, and science museums.
Across their classes and field trips, students might explore the solar system, debate the classification of pandas ("are they bears?"), and create crafts from items found in nature.
Extracurricular programs include sports like basketball, tennis, and water play, as well as art programs like drawing, music, and theater. This year's newly created theater program explores the tools of voice, body language, and imagination to create entertaining performances, including a short play, mythology, scenes and/or monologues, depending on skill, talent and passions!
Students will engage with materials like classic scripts, contemporary monologues and scenes, and learn through improvisation and fun theater games. They will also develop the skills of clear public speaking, character development, concentration, group dynamics, conflict resolution, and increased confidence.
We are a warm, welcoming school where students call each other siblings like one big family; and where new students are welcomed into the family! Please call 609-297-4735 for more information or to schedule a tour. We would love to hear from you!
Windsor Academy, 99 Clarksville Road, West Windsor. 609-297-4735. www.windsor-academy.org.