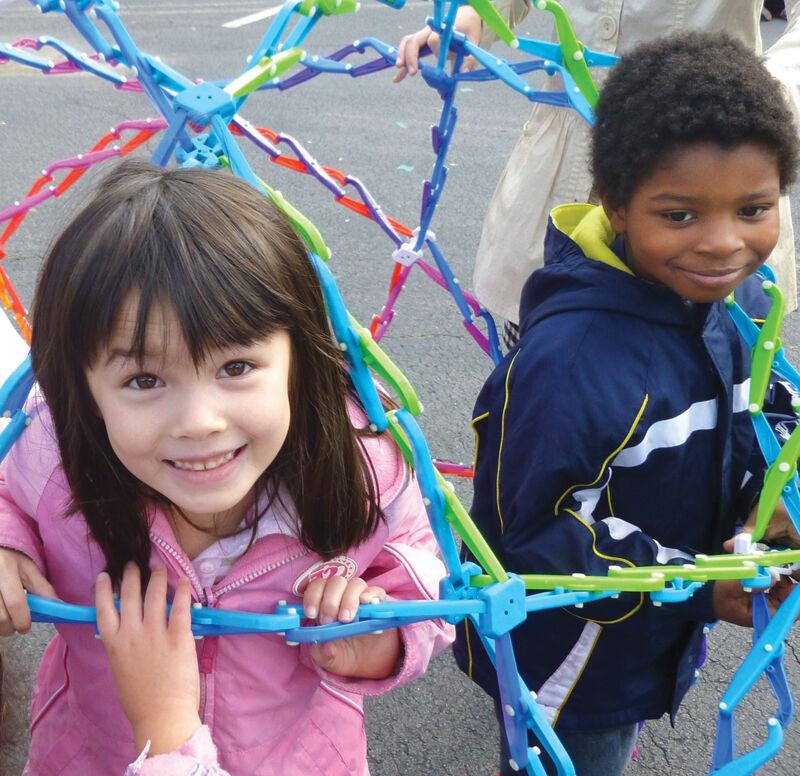 Imagine the thrill and the challenge of giving your child the best of both worlds, culturally and academically. YingHua International School (YHIS), conveniently centered in the spacious schoolhouse at 25 Laurel Avenue, Kingston, just minutes outside Princeton, provides thorough training in all subjects for students from early learning (age 18 months) through eighth grade for full-time enrollment, after school options, summer, weekend programs, and the government grant-funded program, STARTALK.
Head of School Laura Desai says, "We are a progressive, innovative, and diverse co-educational, non-profit, private, independent, international day school. We encourage students of all ethnicities and heritages who enroll with us to reach their own unique potential, through both an inquiry-based classroom environment employing the International Baccalaureate (IB) program and dual language immersion in Mandarin and English. We are proud to be the only Mandarin/English immersion program on the East Coast to offer the prestigious IB curriculum and offer educational opportunities through the eighth grade."
A YingHua education inspires students to be creative and globally conscious through comprehensive, fun, nurturing, and experiential hands-on immersion experiences that teach students to build, consider, and share original perspectives.
At YHIS students are enabled to achieve academic excellence and prepared to be compassionate, effective, and ethical global citizens by facilitating English and Mandarin language acquisition along with the IB curriculum all while faculty instill a passion for lifelong learning. Excellence at YHIS means being the best that each community member can be every day. Excellence includes personal, social, physical, professional, and cultural development as well as intellectual curiosity and academic excellence. It includes teamwork, community service, and leadership.
Diversity is a hallmark of YHIS. "Our student body represents a multitude of ethnic backgrounds from all over the world. Students from families who are long-time area residents learn alongside students who are newcomers. We actively assist and welcome all of our new families, including those who are relocating from abroad," Desai says proudly. At YingHua International School equity among cultures and peoples is embraced, along with respect for the natural world, including its animals and plant inhabitants.
Other key elements of the YHIS mission are integrity and compassion. This means excellence of character. Both integrity and compassion are essential to how the community relate to and treat one another and are critical cornerstones for what the YHIS community embodies daily.
Beyond the regular school day, after school offered by dual language speaking staff is offered from 3:30 to 6 p.m. each day, and homework help is available for all subjects during this time as well.
A superlative student/teacher ratio truly distinguishes YHIS. It is a healthy 1:5 for the Early Learning Program, 1:7 for Pre-School to Pre-K and 1:7 for K to 8. Of the 26 teachers, all are International Baccalaureate trained and more than 90 percent hold advanced degrees.
In addition, students may expand their language skills beyond the immersion in Mandarin Chinese. Classes in Spanish are offered in the middle school and opportunities to learn other skills and abilities are offered as part of the after-school program working through the many vendor partnerships that the school has.
Additionally, the school offers a summer camp program for students ages 18 months to 8 years old offering students an enjoyable summer experience of immersion in a hands-on experiential learning environment.
The government-funded grant program, STARTALK, is open for students across the state entering third through tenth grades, giving them the opportunity to be fully immersed in an intensive Mandarin language and cultural program, while incorporating STEM, STEAM, and STREAM into their daily curriculum and activities. The program, which is of minimal cost to the student, offers a comprehensive four-week curriculum for students of various Mandarin proficiency levels from beginner to intermediate.
YHIS has been a grant recipient for this program since 2017 and has been recognized repeatedly by program site visitors for successful implementation of the program every year. If one is interested in gaining more information or applying to the program, contact camp@yhis.org beginning in February, 2020.
Our rolling full-time admissions program encourages families to enroll in the superior educational opportunity that YHIS offers immediately upon completion of the admissions process, while our weekend programs offer families an opportunity to gain insight in a more compact time frame to learning Mandarin in an immersion environment. Desai says, "We hope that you will join us for one of our many program offerings and experience the difference that education at YingHua International School provides."
Contact our Admissions office today: Admissions@yhis.org or 609-375-8015.
YingHua International School, 25 Laurel Avenue, Kingston. www.yhis.org.