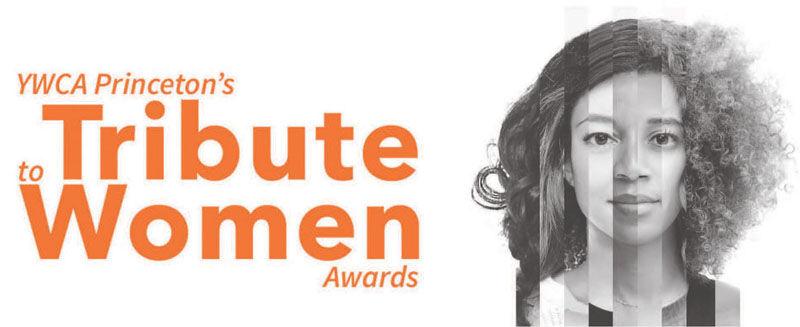 The Tribute to Women Awards is a signature YWCA Princeton event that was established in 1984 and has since honored exemplary women from the Greater Mercer County area, who embody the YWCA mission of eliminating racism and empowering women, and have demonstrated sustained leadership, exceptional talent, and made significant contributions to their professions. On March 26th at the Hamilton Manor, YWCA Princeton will celebrate eleven women at the 2020 Tribute to Women Awards.
The Honorees are:
Adriana Abizadeh, Catalyst Consulting Group
Moriah Akrong, Golden Lotus Project, Young Woman Award Honoree
Dr. Kemi Alli, Henry J. Austin Health Center
Kimme Carlos, Urban Mental Health Alliance
Mary Anne Haas, Community Leader, CommUNITY Award Honoree
Merodie Hancock, Ph.D., Thomas Edison State University
Lauren Lalicon, Office of First Lady of NJ, Young Woman Award Honoree
Katherine Nunnally, Smith Family Foundation
JoAnne Parker, Community Leader
Sarah Torian, Housing Initiatives of Princeton
Jerlene "Cookie" Worthy, Board of Chosen Freeholders, Mercer County
The 2020 Tribute to Women Awards, presented by Wells Fargo and chaired by former honorees Michele Siekerka and Fern Spruill, features a new award category: the Young Woman Award. It will be awarded to Moriah Akrong, a Princeton native and founder of the Golden Lotus Project, and Lauren Lalicon, Policy Director for the First Lady of New Jersey. The new category was inspired by the talent and dedication of young women in the Mercer County area who are making great strides both in their careers and communities.
Princeton-resident and founder of the International School Services' Women's Symposium, Mary Anne Haas, will also receive a special award, the CommUNITY Award. Established in 2016 by YWCA Princeton's Board of Directors, the CommUNITY Award be granted to those whose service characterizes the mission of the YWCA to eliminate racism and empower women throughout our region and whose actions inspire others to serve as well. The award commemorates and celebrates the recent efforts of the YWCA Princeton to expand its service and mission throughout region.
YWCA Princeton CEO Judy Hutton, stated, "We're inspired and motivated by our 2020 Honorees. They advance accessibility to crucial resources such as housing, higher education, mental and physical health, hygiene products, and advocate for a more equitable Mercer County. At YWCA Princeton we believe that empowered women empower women, and we're thrilled to honor eleven women who empower their communities each day."
Learn more about the 2020 Tribute to Women Honorees on YWCA Princeton's Facebook page (@ywcaprinceton). Tickets to the 2020 Tribute to Women Awards are available online at www.ywcaprinceton.org/tribute.