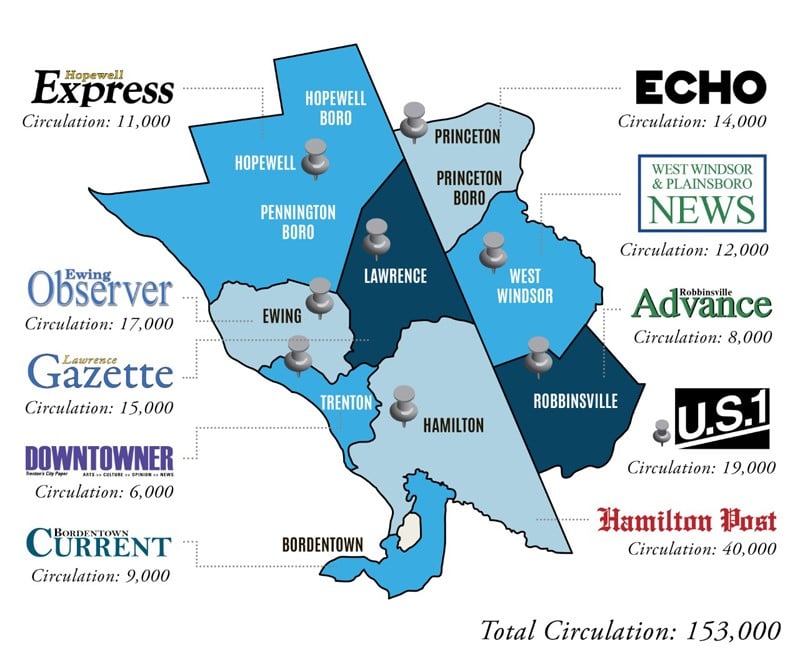 The newspapers in the Community News Service (CNS) family do more than just report on the news. Our publications connect businesses with their customers, organizations with their members and neighbors with one another. From entertainment and dining to personality profiles and business spotlights, from community calendars to high school sports, Community News Service publications are the sources our readers turn to when they want to know what's going on in their neck of the woods.
Here are some quick facts about the population we serve in Mercer County:
Home to about 370,000 residents.
A median household income of about $71,000/yr.
An educated population, 62% hold college degrees.
Ethnically diverse, with nearly half being non-white.
Source: United Way of Greater Mercer County
Want to advertise with us? Contact Thomas Fritts, director of sales, at 609-396-1511, ext. 110 or tfritts@communitynews.org.