With its French country interior and an exterior designed to make diners feel like they are inside a Claude Monet painting, Rat's Restaurant (named for a character from Kenneth Grahame's The Wind in the Willows) is a singular dining experience.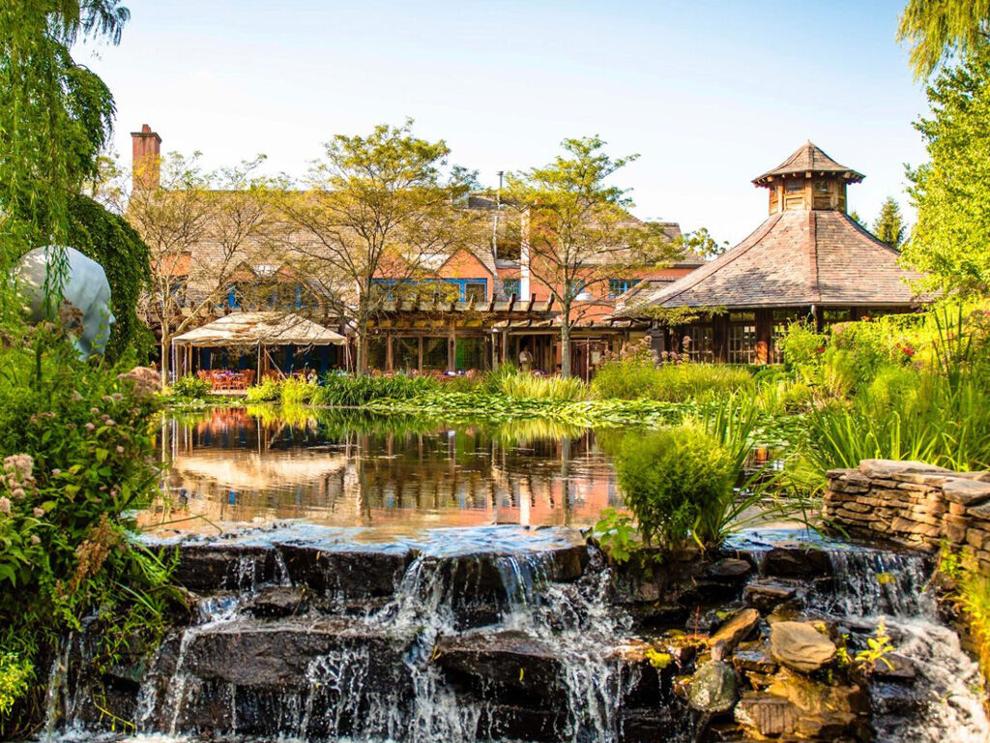 And that is true even if one heads straight to the restaurant without first taking a tour of Hamilton's Grounds for Sculpture, where the restaurant is located.
Rat's is popular for its craft cocktails and extensive wine list, as well as its French-style cuisine. And alongside favorites like French onion soup, duck breast, braised short rib and and salmon rillettes (available for Happy Hour) is executive chef Richard Freeman's take on that classic French favorite: escargots.
Freedman began his career in Philadelphia at Beau Monde and the Ritz Carlton before heading to France to study charcuterie on a pig farm in Gascony.
He returned to the states to Philadelphia, where he worked to make a variety of sausages and charcuterie at venues as varied as the Sidecar, Opa, Citizens Bank Park (home of the Philadelphia Phillies), Lincoln Financial Field (home of the Eagles) and the Pennsylvania Convention Center. He has worked for Chef Jose Garces and at DiBruno Brothers in Philadelphia, among others, and has been at Rat's for 3 years.
Freedman says that Potironne Company — the supplier of Rat's escargots — provides wild Burgundy snails to some of the top restaurants in the country and world. He was working at Beau Monde back in 2000 when he met Potironne owner Douglas "The Snailman" Dussault in France, and learned the story about Potironne's origins.
"[Dussault] was a chef who worked at Taillevent and started selling snails to Daniel Boulud and other top chefs and restaurants," Freedman says. "I tried a can, and have been using them ever since," Freedman says.
Freedman says the texture, size and shape of Potironne escargots are superior to any others, and says other brands do not take the time Potironne does to cook the snails in broth with fresh bay leaves, hand-cut carrots and aromatics.
"The way the snails are raised on old grape vines is similar to how they grow in the wild. Many people are turned off by the rubbery texture of snails — but that is because they have never tasted ones of this quality," he says.
On the web: ratsrestaurant.com.
Escargots in morel crème, peas, puff pastry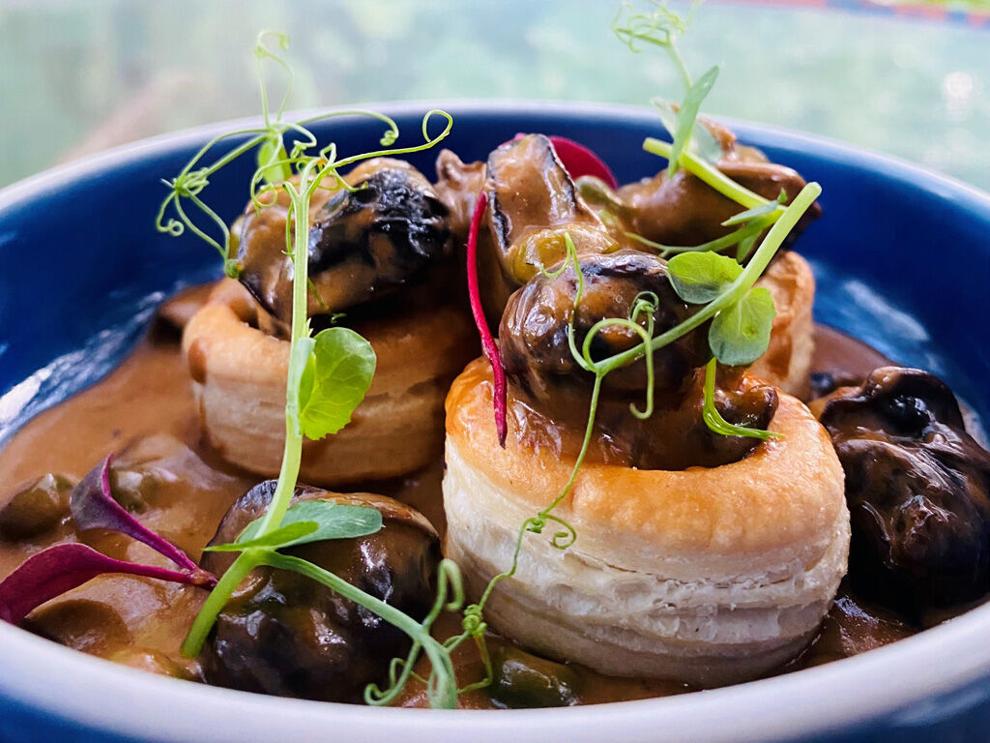 Potironne escargots are available to Rat's Restaurant and other top restaurants, but they are also available to home cooks through the Larkspur, Colorado-based Potironne Company, which imports the snails from France.
For those who wish to try their hand at preparing snails at home, Rat's executive chef Richard Freedman shares his recipe for escargots in morel crème with peas and puff pastry.
More recipes, as well as information on how to order cans of Potironne snails, are available online at potironne.com.
For the sauce
2 ounces Madeira wine
4 ounces heavy cream
2 ounces morel mushrooms, brushed of sand and chopped fine
1/2 ounce shallots, minced
1 tsp butter
1/2 tsp fresh thyme
Additional ingredients
Potironne escargots
Puff pastry bouchee (or any other type of puff pastry or tart shell)
Directions
1. Sweat shallots and thyme in butter until soft.
2. Add morels and cook 30 seconds. Add madeira and reduce until almost dry.
3. Add heavy cream and simmer 3-4 minutes, stir well, keep warm.
To assemble the dish
Warm up 9 Potironne escargots in a little minced garlic and butter. Add the morel cream sauce and 2 tablespoons fresh peas, mix until hot. Pour over the puff pastry bouchees (we use 3 small ones, but can be 1 large one). Garnish with fresh parsley and/or pea tendrils as in the photo. Sprinkle with a pinch of sea salt such as Maldon or Fleur de Sel.