The month of March is the ideal time for arts enthusiasts to catch the first crop of events as they "spring" to life in music, dance, opera, and theater, so mark your calendars, Mercer County, and become a true connoisseur of the state's creative prowess.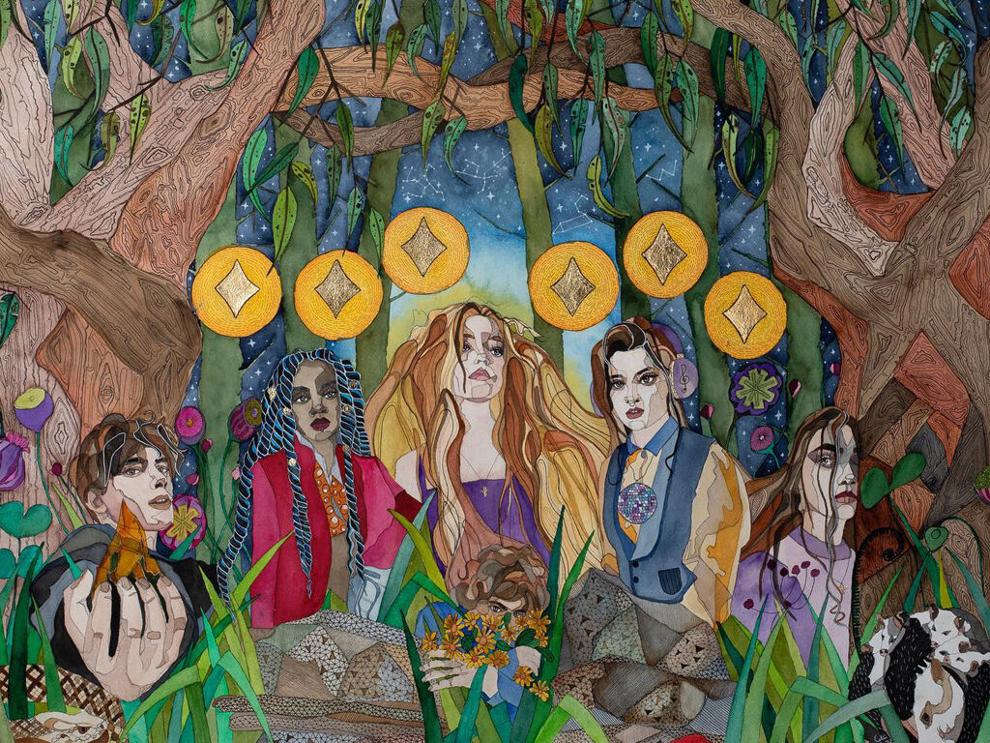 Editor's Note: A number of these events ran in the winter arts preview of Community News Service's Princeton metro area paper, U.S. 1, as "Winter Culture Calendar Forecast: Time for Shows" on January 18. The list has been edited for currency and clarity.
---
Music
Princeton Sound Kitchen
Princeton University's Music Department showcases cutting-edge works by emerging composers and internationally renowned performers, which include the following acts:
~Nois is a music saxophone ensemble founded in 2016 with quartet members Hunter Bockes, János Csontos, Jordan Lulloff, and Julian Velasco.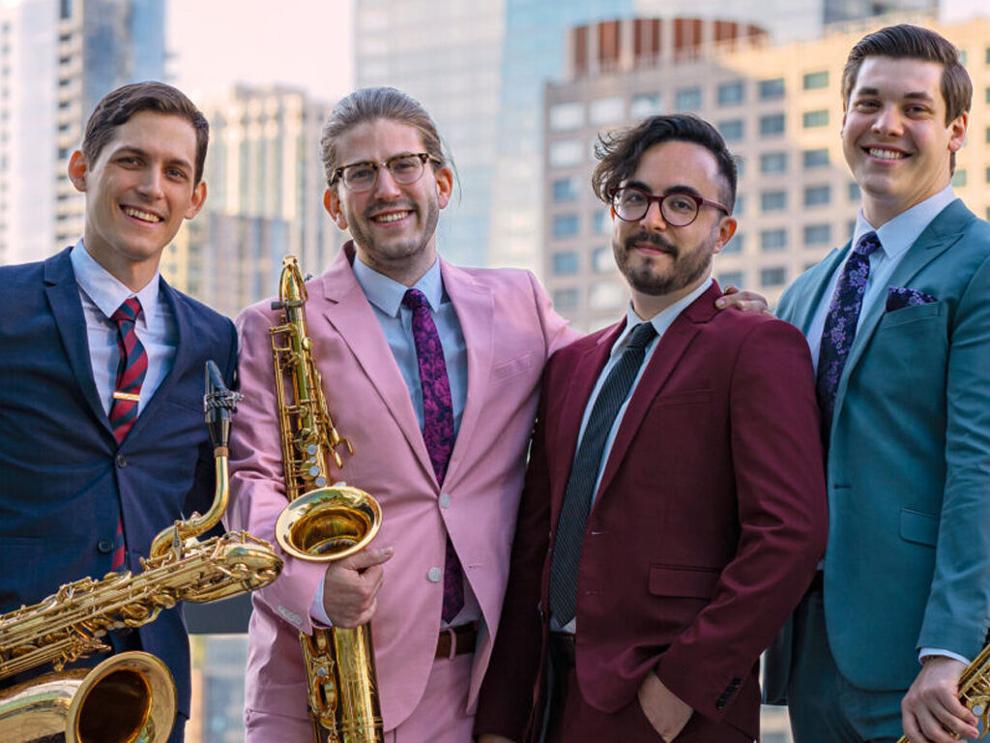 According to the group's website, ~Nois merges "contemporary chamber music and improvisation to connect with audiences in unique concert experiences," such as this upcoming selection of pieces by Princeton University composers.
Taplin Auditorium, Fine Hall, Princeton University. Tuesday, March 7, 8 p.m. Free.
Alarm Will Sound, a Brooklyn-based 20-piece chamber orchestra focused on contemporary music performances and recordings, will play new works by Princeton University graduate student composers Gulli Björnsson, Dai Wei, Liam Elliot, Hope Littwin, Soo Yeon Lyuh, Christian Quiñones, Elijah Daniel Smith, Max Vinetz, and Justin Wright, with Alan Pierson as conductor.
Richardson Auditorium, Princeton University. Tuesday, March 21, 7:30 p.m. Free.
Interdisciplinary tap dance artist Michael J. Love is set to join Princeton University graduate student and faculty composers Gulli Björnsson, Rudresh Mahanthappa, James Moore, Hope Littwin, Dan Trueman, and Jason Treuting to round out a program of new compositions.
Taplin Auditorium, Fine Hall, Princeton University. Tuesday, March 28, 8 p.m. Free.
---
Candlelight Lounge
Performers appear on these Saturday afternoons from 3:30 to 7:30 p.m. at this Trenton bar for the area's real-deal jazz events.
March 4, James Stewart, Trenton saxophonist; March 11, Dan Kostelnik, jazz organist; March 18, Aaron Graves, Philadelphia pianist; March 25, Dr. Trineice Robinson-Martin, central Jersey jazz singer in the Princeton University department of music; April 1, Radam Schwartz; and April 8, Philadelphia saxophonist Dylan Band.
24 Passaic Street, Trenton. $20 cover, $10 drink minimum.
More: www.candlelighteventsjazz.com.
---
Princeton Folk Music Society
Christ Congregation Church, 50 Walnut Lane, Princeton
The region's longtime place for folk—over 58 years in the making—shows it is not afraid to skip a beat with monthly musical events that start with a St. Patrick's Day show.
Violinist Maura Shawn Scanlin and guitarist Conor Hearn are the talents behind the New England Irish duo Rakish, "whose name is derived from the traditional fiddle tune 'Rakish Padd,' [and] explores tunes and songs from Irish and American folk traditions," according to the Princeton Folk Music Society's event schedule. Friday, March 17, 8 p.m. $25.
Alan Reid, a Scottish-born folk singer-songwriter, brings another taste of Europe to the stage. Friday, April 21, 8 p.m. $25.
Then, national touring performer Mara Levine co-bills with the band Gathering Time. Friday, May 19, 8 p.m. $25.
More: www.princetonfolk.org.
---
The Reock & Roll Revue
It's time to rock and roll once again with the Reock & Roll Revue's "Songwriters," a show featuring a change in tune for the group. Rather than continue their tradition of classic rock covers, which the Reock & Roll Revue has been doing together for 15 years, the members are performing their own original music.
Founded by Hamilton-based keyboardist, singer-songwriter, and musical maestro Tom Reock, the Reock & Roll Revue fuses "great music and historical content" in their renditions of late 1960s and early '70s hits, according to the band's Facebook page.
The lineup for "Songwriters" is as follows: Joe Grillo, Lindsay Jordan, Mario DiBartolo, Steve Schupsky, Bud Belviso, Bob Demetrician, Lars Wendt, Jim Stagnitto, Hal Jordan Ketofsky, Tom Reock, and Lisa Bouchelle.
Mercer County Community College, 1200 Old Trenton Road, West Windsor. Saturday, March 4, 8 p.m., and Sunday, March 5, 2 p.m. $30.
More: www.kelsey.mccc.edu.
---
Dance
McCarter Theatre Center, 91 University Place, Princeton
Ragamala Dance Company, according to the organization's website, features choreography "rooted in the South Indian dance form of Bharatanatyam."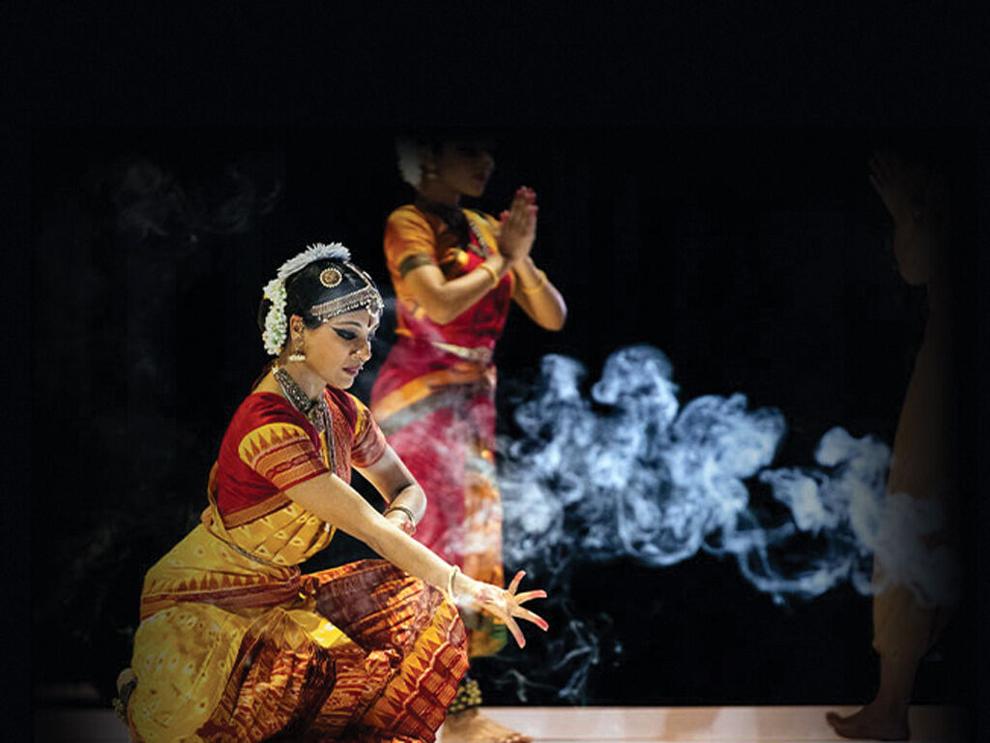 Founded by co-artistic directors Ranee and Aparna Ramaswamy, as well as their mother Ashwini, the Minneapolis-based group presents a personal journey of spirituality and movement with "Fires of Varanasi: Dance of the Eternal Pilgrim."
After the death of the Ramaswamy family's father and grandfather "away from his homeland of India four years ago," the show was conceptualized as a tribute to the enduring strength of familial bonds from a Hindu perspective of life and death.
Per the McCarter description, his request was for his ashes to be scattered in the city of Varanasi's Ganges River, a sacred site.
"Through images that reflect the cosmic trinity of Varanasi, India — sacred pilgrimage routes, the Ganges River, and the patron deity Shiva, heightened by the chants of Vedic priests — the choreographers imagine a metaphorical crossing place where one may leave the mundane and enter into the world of immortality," the website continues.
"In this theatrical reimagining, we expand upon the birth-death-rebirth continuum in Hindu thought to honor immigrant experiences of life and death in the diaspora.
The 10 performers in this full-length work dance to "an original, recorded score" on a stage enhanced by Willy Cessa, a French scenic and lighting designer. Wednesday, March 15, 7:30 p.m. $35 to $55.
More: 609-258-2787 or www.mccarter.org.
---
State Theatre New Jersey
15 Livingston Avenue, New Brunswick
The Dublin Irish Dance's new, original production, "Wings: A Celtic Dance Celebration," is a taste of Irish heritage in musical motion.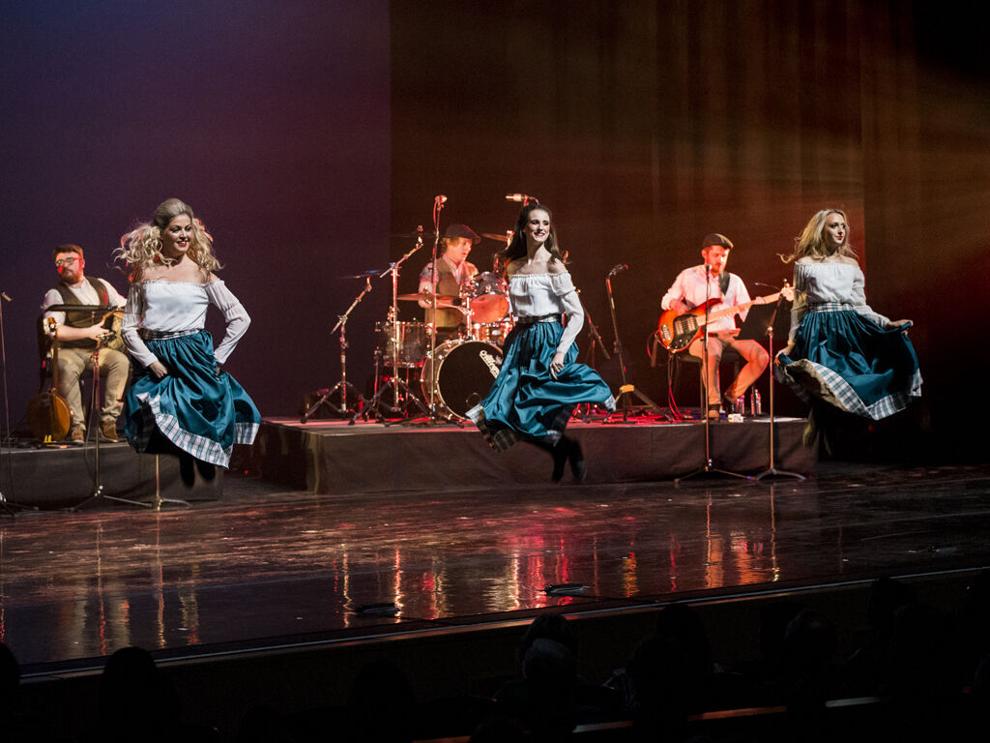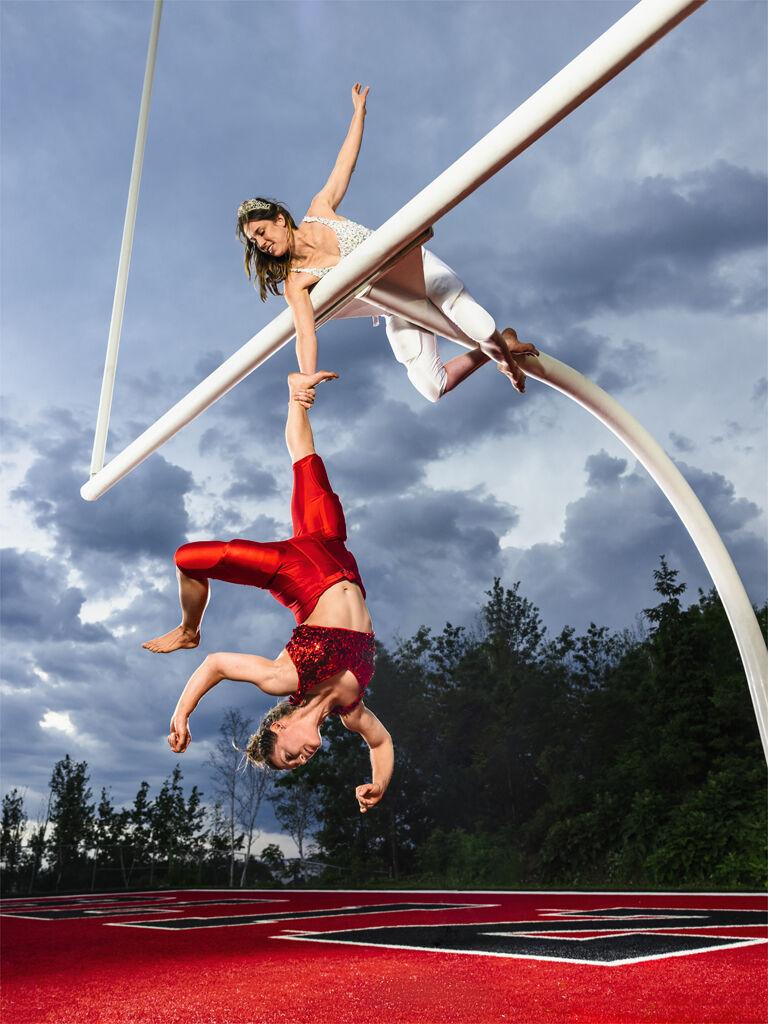 According to the State Theater, the show promises a combination of "Ireland's finest musical and vocal virtuosos" alongside champion dancers in this cultural spectacular of family fun. Tuesday, March 7, 7:30 p.m. $29 to $59.
Cirque FLIP Fabrique's "Muse," a night of "breathtaking artistry and athleticism" conveyed through the "playful storytelling" of the Québec City troupe, is another opportunity to see gravity-defying dance numbers.
The acrobats, donning everything from high heels to shoulder pads, become "bodies in flight" against an original score by beatmaker Millimetric and onstage vocals by singer Flavia Nascimento. Wednesday, March 22, 7:30 p.m. $29 to $59.
More: www.stnj.org.
---
Opera
Boheme Opera
"Madama Butterfly" is Giacomo Puccini's 1904 tragic opera about a loyal young geisha whose betrayal by her American naval officer husband leads to her shame and destruction.
Part of the company's 34th anniversary, the performance will be directed by co-founder Joseph Pucciatti and feature the Boheme Opera chorus and orchestra, as well as original sets and costumes by Giorgio Lalov, the Maryland-based artistic director of Teatro Lirico d'Europa in Bulgaria and artistic advisor for Opera New Hampshire.
The production will be sung in Italian with English supertitles.
Kendall Theater, The College of New Jersey, Ewing. Friday, March 24, 8 p.m., and Sunday, March 26, 3 p.m. $15 to $75.
More: www.bohemeopera.org.
---
Symphonic Music
Princeton Symphony Orchestra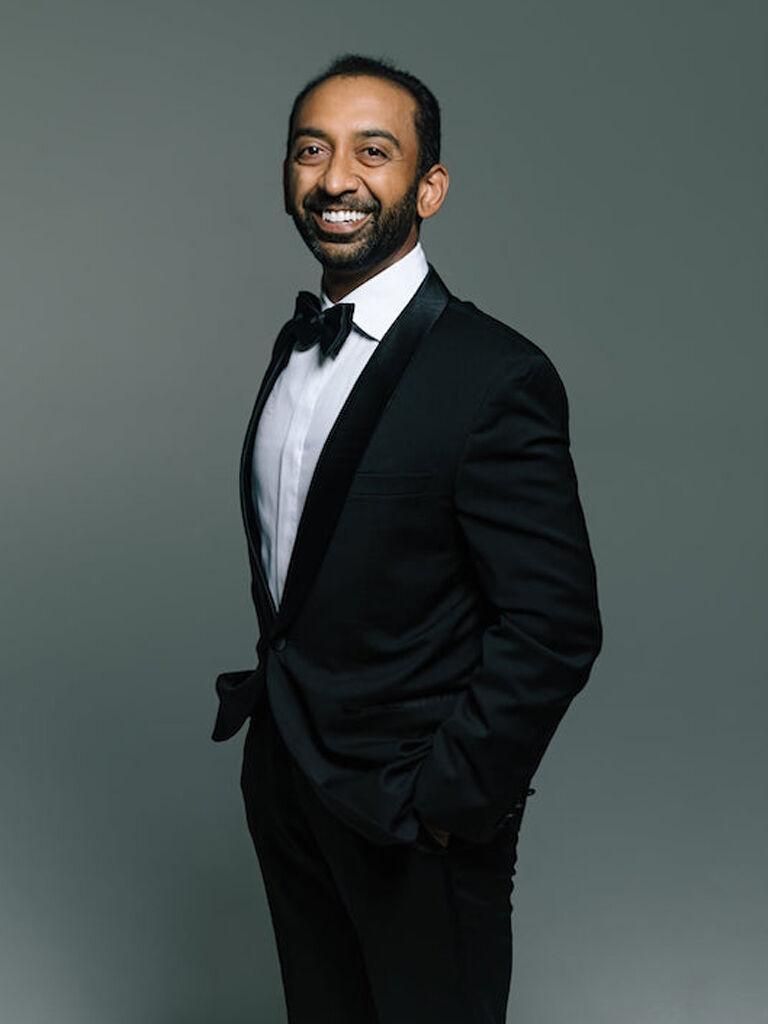 The next concert of PSO's season passes the baton to Sameer Patel, who conducts the world premiere of William Harvey's "Seven Decisions of Gandhi."
Harvey is not only the piece's composer but also its violin soloist, and he will be joined by Dibyarka Chatterjee on the tabla, a traditional "Indian subcontinent" percussion instrument with two drums of contrasting size and pitch.
Also on the program are Alexander Borodin's "Polovtsian Dances," from the opera "Prince Igor," and Tchaikovsky's "Pathétique" Symphony.
Richardson Auditorium, Princeton University. Saturday, March 11, 8 p.m., and Sunday, March 12, 4 p.m. $30 to $112. Youth (ages 5 to 17) pay half-price.
---
Princeton University Concerts
Richardson Auditorium, Princeton University
The Richardson Chamber Players present "March of the Women" at the Richardson Auditorium. The afternoon program of mixed chamber works, inspired by Ethel Smyth's 1911 composition of the same name, will feature members of the Princeton University Glee Club.
Other performances for the faculty, guest artists, and student musicians are to follow. Sunday, March 5, 3 p.m. $20.
Tenor Lawrence Brownlee and pianist Kevin J. Miller share their talents onstage in "Rise," a program of "new settings of Harlem Renaissance texts by contemporary Black composers." Wednesday, March 8, 7:30 p.m. $25 to $40.
The Performances Up Close series, in which small audiences are invited to sit on the Richardson stage, continues with a visit from the Chiaroscuro String Quartet, who are set to perform "a program rooted in love" with the sounds of violins and cellos.
The concert features Beethoven's String Quartet No. 11 in F Minor, Op. 95 "Serioso," and Mendelssohn's String Quartet No. 2 in A Minor, Op. 13. Sunday, March 26, 3 and 6 p.m. $40.
The Jupiter Ensemble presents an all-Vivaldi program starring artistic director Thomas Dunford on lute and Lea Desandre, a mezzo-soprano, joined by fellow musicians to help make hearing Vivaldi all the more vivid. Thursday, March 30, 7:30 p.m. $25 to $40.
---
Capital Philharmonic of New Jersey
Award-winning Italian violinist Lorenzo Mazzamuto and the Capital Philharmonic of New Jersey serenade audiences into spring in a rendition of Vivaldi's "The Seasons" at the Trenton War Memorial's Patriots Theater.
After being chosen out of the 15 local pianists who auditioned for CPNJ's inaugural "Youth Concerto Competition" in January, winner Angela Zhang will perform Beethoven's "Piano Concerto No. 3" in C minor with the orchestra that night.
Patriots Theater at the War Memorial, 1 Memorial Drive, Trenton. Saturday, March 18, 7:30 p.m. $10 to $50.
More: www.capitalphilharmonic.org.
---
Theater
Passage Theatre
Mill Hill Playhouse, 205 East Front Street, Trenton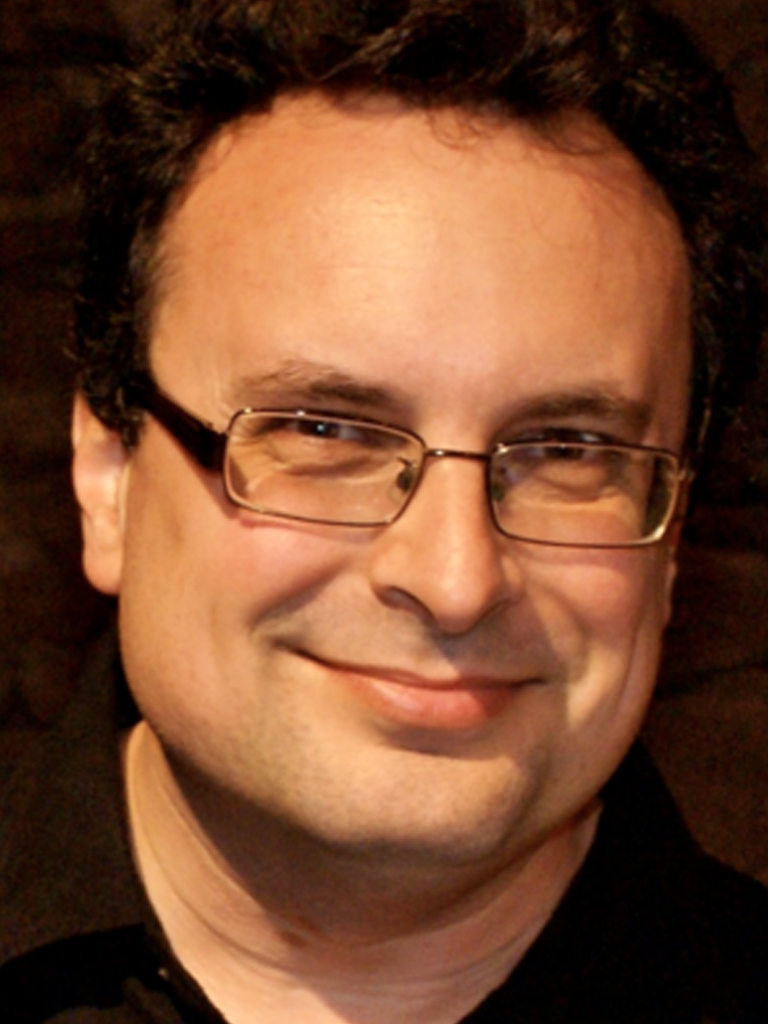 "Clean Slate," a new musical about "radical empathy," introduces the audience to "a group of disaffected high school students" in "a rehabilitation camp that may, or may not, also be haunted by the souls of former" missing campers.
The work by "Alien 8" creators—with a book by New Jersey playwright David Lee White and lyrics and music by Kate Brennan—is a co-production with Passage Theatre and Rider University. Passage artistic director C. Ryanne Domingues directs, while Louis Danowsky oversees the musical direction. March 10 through 12. $33.
"Rendition: A Night of PlayLab Readings" centers on two new works by area playwrights with a community discussion about the development process. Saturday, April 22. $15 to $25.
More: 609-392-0766 or www.passagetheatre.org.
---
McCarter Theatre
"Wuthering Heights" is a freewheeling and irreverent theatrical interpretation of British novelist Emily Brontë's famed 1847 novel of passion, love, and revenge in the wilds of Yorkshire.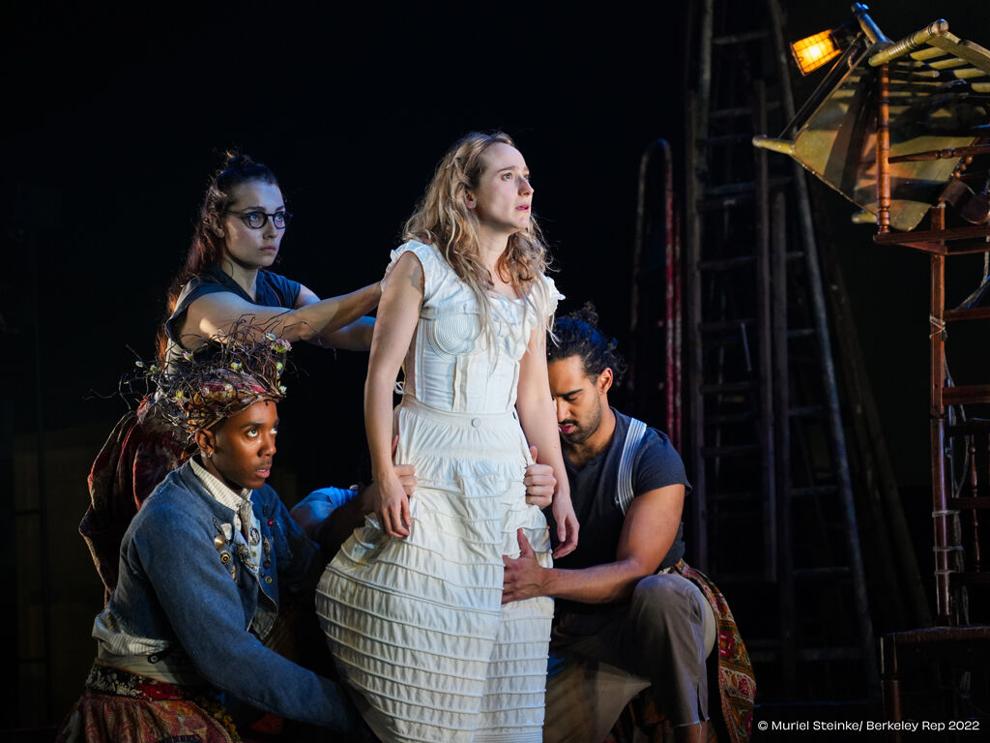 Presented in association with the Berkeley Repertory Theater in California, the work featuring original music and movement was written and directed by Britain-based Emma Rice, performed by her company, Wise Child, and co-produced with the National Theatre, Bristol Old Vic, and York Theatre Royal.
Matthews Theater, 91 University Place, Princeton. February 23 through March 12. $25 to $60.
---
Pegasus Theater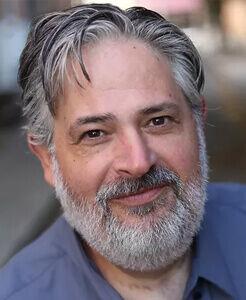 Old City Hall, 13 Crosswicks St., Bordentown
"Bordentown's Dramatic Future" is an evening with David Lee White, Bordentown's nationally produced playwright, whose new musical, "Clean Slate," is currently having its world premiere at Trenton's Passage Theater, and Peter Alexander, the founder and artistic director of Bordentown's nonprofit professional Pegasus Theater Company. Dan Aubrey, U.S. 1 Newspaper editor and past theater producer, will host. Saturday, March 4, 4 p.m. Free.
The Pegasus Theater then presents "Every Brilliant Thing," directed by Bordentown theater artist Jonathan Martin and starring Peter Alexander. March 17, 18, 19, 24, 25, and 26. Tickets $30 to $35.