The time has come to decide our New Year's resolutions, promises we make to ourselves that will improve our lives overall for the next 12 months. From eating more healthily to learning better spending habits, we all have areas in our lives that need a bit of extra attention and care. Here are some local resources to help start 2022 in the right mindset, based on the most popular resolutions.
Improving Your Health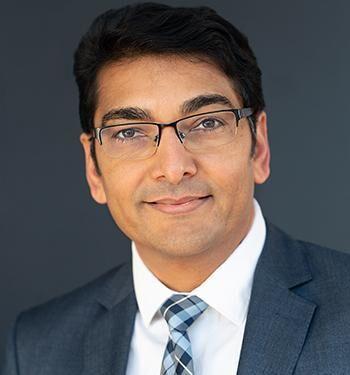 Perhaps the number one resolution, year after year, is to live more healthfully. From choosing the right foods to exercising daily, there are a multitude of ways to live a more sound lifestyle.
Dr. Kintur Sanghvi, owner of NJ Heart & Vascular Care in Princeton and Hamilton, says that heart health (and overall fitness) starts with the diet and daily intake of water. It is important, he says, to pay attention to what we put into our bodies, and to take care to avoid greasy, salty, or processed foods. "Most of us eat food on the fly," says Dr. Sanghvi. "We never have time to sit down. We all just eat quickly and move on." Paying attention to diet and the effect on the body can be life-changing.
Dr. Sanghvi, a cardiologist and cardiovascular physician, started NJ Heart & Vascular Care after the COVID-19 pandemic hit; he decided to pursue an individualized, personal form of care that would allow him to truly listen to each patient, "instead of a big system where patients get frustrated." Visit njhvc.com for more information about his practice.
* * *
For help choosing a diet and balancing meals, consider scheduling an appointment with a nutritionist like Caruso's Physical Therapy & Nutrition in Allentown. Their services include physical therapy, nutrition services, salt therapy and pilates; according to the website, carusoptrd.com, "combined, these things make a huge difference."
The nutrition services include education, screening, monitoring, assessments and counseling, pertaining to each patient's individual needs. To make an appointment visit the website and fill out the form for new patients.
Another vital aspect to staying healthy, says Dr. Sanghvi, is living an active lifestyle. "With patients who live to be 90 and 100, one common factor is that all of them are extremely active," he says. "It is important for overall health and cardiovascular health." Learning how to train the heart through various forms of exercise is the key to living a long life and reducing the risk of heart attacks and heart disease.
One local resource for fitness is Team85 Fitness and Wellness Center in Bordentown, which offers more than 100 fitness classes per week in cardio, strength and wellness, for all ages. Classes include zumba, barre, yoga, meditation and cycle, among others, and are taught by the best instructors in the area in state-of-the-art studios. Visit team85fitnessandwellness.com for more information.
Taking Charge of Your Finances
Learning how to better handle money is another popular resolution. Becoming financially stable reduces stress and can even increase happiness levels, making it an excellent goal to focus on in 2022.
First Bank NJ offers a variety of services and resources to help organize your finances. Their services include, but are not limited to, home equity loans, checking accounts, auto loans, and commercial and residential mortgages. At First Bank, savings and money market accounts are designed to help you save for the future, and bank staff is there to answer any questions you have about your finances.
The community blog, firstbanknj.blog, is a treasure trove of invaluable information on topics such as cybersecurity, saving for college, scammers, and the importance of emergency funds. First Bank NJ has locations in Cranbury, Hamilton, Monroe Township, Ewing, Lawrence and Pennington. Visit their website, firstbanknj.com, for more information.
* * *
If you are planning to purchase a property, or want to refinance your home, Finance of America Mortgage may be able to help. Their handy mortgage calculator, refinance calculator and mortgage affordability calculator tools make it easy to understand your financial state, and the team of professionals is happy to share information about the process of applying for a loan as well as finding the right one for each unique situation. There is a branch in nearby Manahawkin; visit foamortgage.com for more information.
Self-Improvement
The quest to become our best selves is ongoing; it includes all aspects of who we are, including what we enjoy, how we spend our time, even how we represent ourselves to the world. Here are a few local resources to encourage and guide this journey.
It is no secret that the way we look influences how we feel. Princeton Aesthetics, located in Princeton Junction, offers medical aesthetic treatments to help patients become the best versions of themselves. Princeton Aesthetics offers body sculpting and contouring, facial rejuvenation, tattoo removal, skin revitalization, laser hair removal and hair restoration, among other services. Dr. Siva Teja Jetty has worked at RWJ Barnabas Health and is a board certified internal medicine physician. For more information, visit princetonaesthetics.com.
* * *
The start of a new year is a perfect time to discover a new hobby or interest. For those with a passion for (or curiosity about) art, consider getting involved with the Arts Council of Princeton. The Council offers a wide variety of events on a monthly basis, including exhibits by Mercer and Hunterdon County artists, as well as classes for adults and children in screen printing, ceramics, flamenco dancing, oil painting, watercolor, junk journaling, capoeira and more. There is also a membership opportunity for those interested in getting more involved. Visit artscouncilofprinceton.org for more information.
* * *
Finally, why not get back into (or discover a new passion for) reading? It improves brain connectivity, reduces stress and increases vocabulary; it is also entertaining. The Mercer County Library System offers a range of book clubs in both broad and specific genres, including a gardening group, sports book group, nonfiction book club, Friday Morning Bookies and a Facebook book club. The book clubs are located in various branches, including, Ewing, Hopewell, West Windsor, Hickory Corner and Twin Rivers. Visit mcl.org for more information.