Campus Town, the mixed-use development on the campus of The College of New Jersey in Ewing, is set to welcome three new restaurants in time for the fall semester.
The new restaurants include two chains — one very familiar, one perhaps less well known — as well as Pastadoro, a new locally owned spot with an intriguing business model.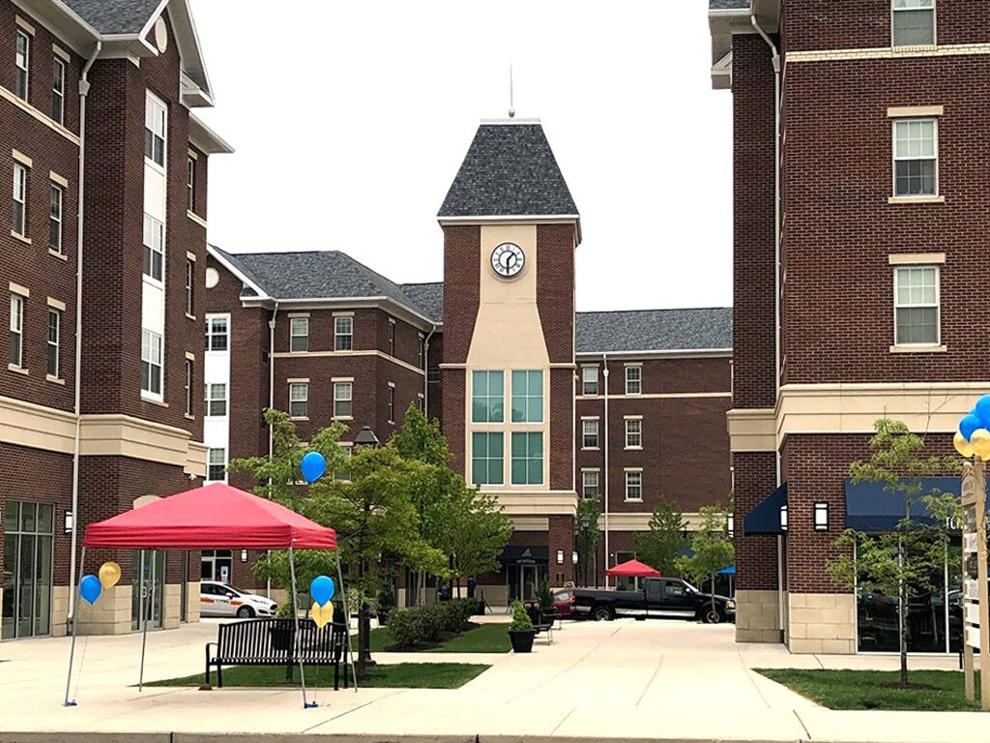 The chains are Jersey Mike's, the popular and rapidly growing sandwich chain based in Manasquan, and Arooga's Grille House and Sports Bar, which is based in Harrisburg, Pennsylvania, and has 16 locations, most of them in the Keystone State.
The new restaurants will be looking to join those that have endured at Campus Town: Mariachi Grill, Yummy Sushi, and Panera Bread, as well as sweet treat spots RedBerry and Insomnia Cookies.
And they will be hoping to fare better than those that have come and gone, including Lion Dog and Piccolo Pronto, whose space is set to be taken by Pastadoro.
Greg Lentine is senior vice president of sales and marketing for PRC Group, which manages Campus Town. He says that TCNJ students and staff account for only 35 to 45 percent of the revenue generated by Campus Town businesses, meaning noncollege customers are essential to the success of the site.
"That was the idea when it opened up — Campus Town was designed specifically to bring the community in," Lentine says.
Arooga's (aroogas.com) will be seen as a like-for-like replacement for Landmark Americana, another sports bar-style chain concept, which closed in 2019. Old Bridge-based franchisee Igor Zak already operates Arooga's locations in East Brunswick and Howell. Arooga's will feature 100 TVs and a menu featuring burgers, wings, strombolis, cheesesteaks, sandwiches and fajitas. Lentine describes the sports bar as a "family-type place."
"That's what we're looking to come to Campus Town. We don't want a party bar, we want a place where people can go get decent food. Their business model is for 70% food, 30% alcohol, that's what we were looking for."
Pastadoro (pastadoro.com) is a new quick-service concept that will have fresh, scratch-made pastas and sauces on the menu. Among the partners in the restaurant is Anthony Adragna, formerly the owner of Café Antonio's in Morrisville, Pennsylvania.
Quick-service means customers order at the counter, building their own pasta dishes based on the day's offerings. They can mix and match tagliatelle or rigatoni with marinara or primavera sauce and meatballs or grilled chicken for a protein. Think Chipotle with an Italian twist.
Partner Lou Busico will manage the restaurant. Busico is also the chef proprietor of Bucks County-based caterer The Dough Moe. He says Adragna is the one who conceptualized the idea for the restaurant and helped bring him on board as someone to bring the idea to life.
Pastadoro will also feature a variety of gelatos, including some that will be dairy free. Busico says he hopes to be open and running smoothly by the time students are on campus.
"The focus is always on the food, which is going to be all fresh made in house with top-of-the-line equipment and experienced chefs," Busico says. "And everything is going to be customizable. It's homemade, but it's by you."
Lentine says Campus Town is in advanced negotiations with other new dining venues as well, including possibly a bubble tea spot as well as a restaurant featuring Mexican desserts.