Artists will transform Woolsey Park into a temporary sculpture garden from Friday, July 23 to Sunday, July 25 at The Junkyard, an all-new outdoor upcycle art exhibition hosted by the Hopewell Valley Arts Council.
Open for one weekend only, the event will aim to celebrate ingenuity while raising awareness about the need to protect the environment, proving that one man's trash is another's treasure.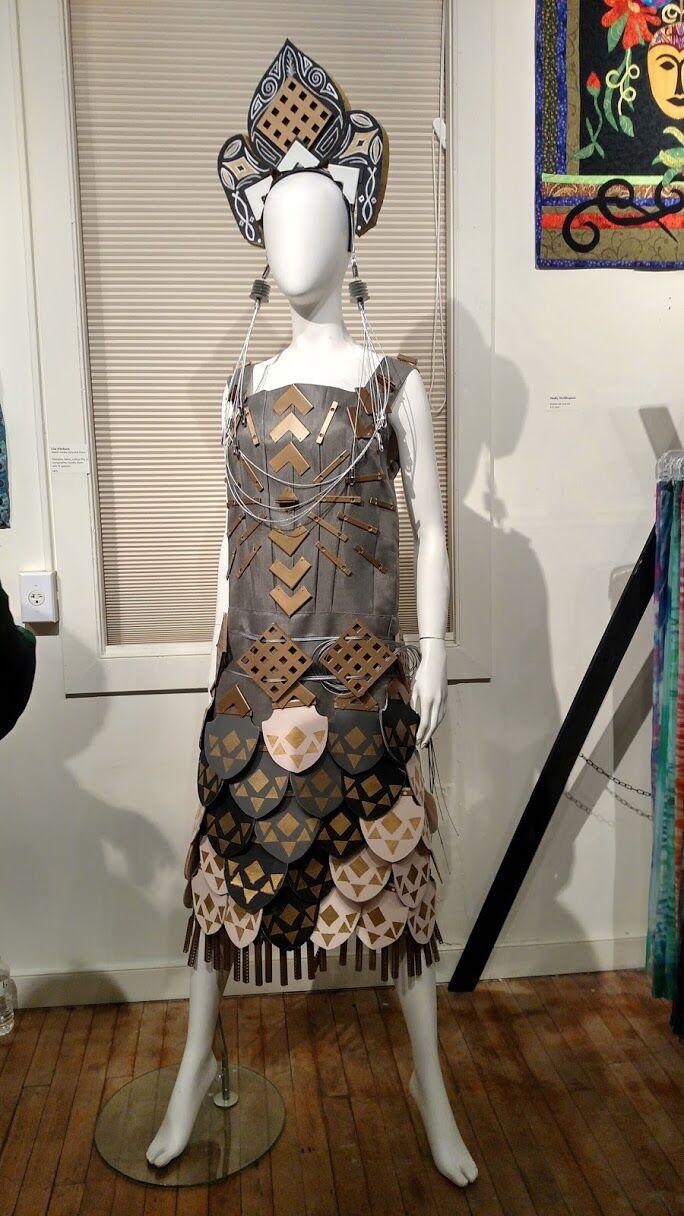 The Junkyard will feature artwork by established professional eco-artists as well as other creative participants who have reimagined "trash" materials — like plastic bottles, metal tools and nails, Styrofoam, wood pallets, discarded books, or car parts — into unique art.
"In our throw-away culture, we need to rethink disposability by upcycling — a totally creative endeavour — to prolong these items' usefulness and divert them from a landfill," says Carol Lipson, executive director of the Arts Council.
Visitors will be able to explore the five "zones" of The Junkyard, taking a tour through a wonderland of trash to treasure. Zone 1 will display entries for the Creative Team Competition, teams of artists and families up for an eco-challenge. The imaginative categories assigned to these participants are art for the garden, decorative masks, transformation of a piece of furniture into something with a completely different use, and artists' choice.
Established ecoartists' work will be highlighted in the EcoArtist Gallery and Marketplace, Zone 2. Visitors will have the opportunity to purchase displayed artwork and other hand-crafted items.
The growing list of artists includes Barry Hantman, Asia Popinska, Ruthann Perry, Judith Marchand & David Horowitz of Modern Fossils, Lia Nielsen, Deborah Eater, Morris Docktor, Joy Kreves, Tonya Zalick, Anna Scelfo, Nora Cleona, Michelle Scelfo, Dori Daus, Eduardo Jimenez, George Olexa, Teresa Olexa, Curtis May and Michelle Solomon.
It is not just adults who can learn how to get creative with trash. The Kids Gallery, in Zone 3, will display works created by local young artists. Old CDs and used plastic water bottles will be transformed into hanging art and bugs and creatures, many created at the HV Arts Council's free summer workshops for kids.
The Junkyard will include some local "green" resources in Zone 4, with useful and educational environmentally-related displays, with participation from the Hopewell Valley Green Team. And Zone 5, Restoration Alley, will feature a different display of refurbished cars as well as restored farm equipment each of the three days of The Junkyard.
"We know this will become a yearly tradition," says Lipson. "It's a chance to gather again as a community, celebrate our local artists and creatives, and have some fun while doing it."
Hours: Friday, July 23 — 6 to 8 p.m. (last entry at 7:30); Saturday, July 24 — 11 a.m. to 8 p.m. (last entry at 7:30); Sunday, July 25 — 11 a.m. to 6 p.m. (last entry at 5:30.
Tickets are $15 adults ($10 for age 65 and up) and $5 for kids up to age 18). Kids in strollers are free. Location: Woolsey Park, 221 Washington Crossing Pennington Road, Titusville.
For more information and to get tickets ahead of time, visit hvartscouncil.org/thejunkyard. Those interested in volunteering at the event can email hello@hvartscouncil.org.
The HV Arts Council will also present Outdoor Art Films on a large screen under the stars at Woolsey Park on selected Fridays throughout the summer.
The season kicks off on July 2 with an explosive family film featuring fireworks culture, Passfire, and on July 30, Kusama-Infinity, about the life of artist Yayoi Kusama, whose artwork is currently featured at the NY Botanical Gardens.
Additional films include Loving Vincent, The Great Buster and Western Stars. Shows start at 8:30 p.m., doors open at 8pm, and tickets can be purchased at hvartscouncil.org.