The Buxton Complex is a one stop shop right here in Mercer County. Family owned and operated since 1982, The Buxton Complex is celebrating 40 years and 4 generations in business. Located in Ewing, you can see the facility from Route 95 just after exit 72, showcasing Sheds, Swingsets, a Garden Center, COWs – Container On Wheels portable storage, and Buxton's Boxes Self Storage.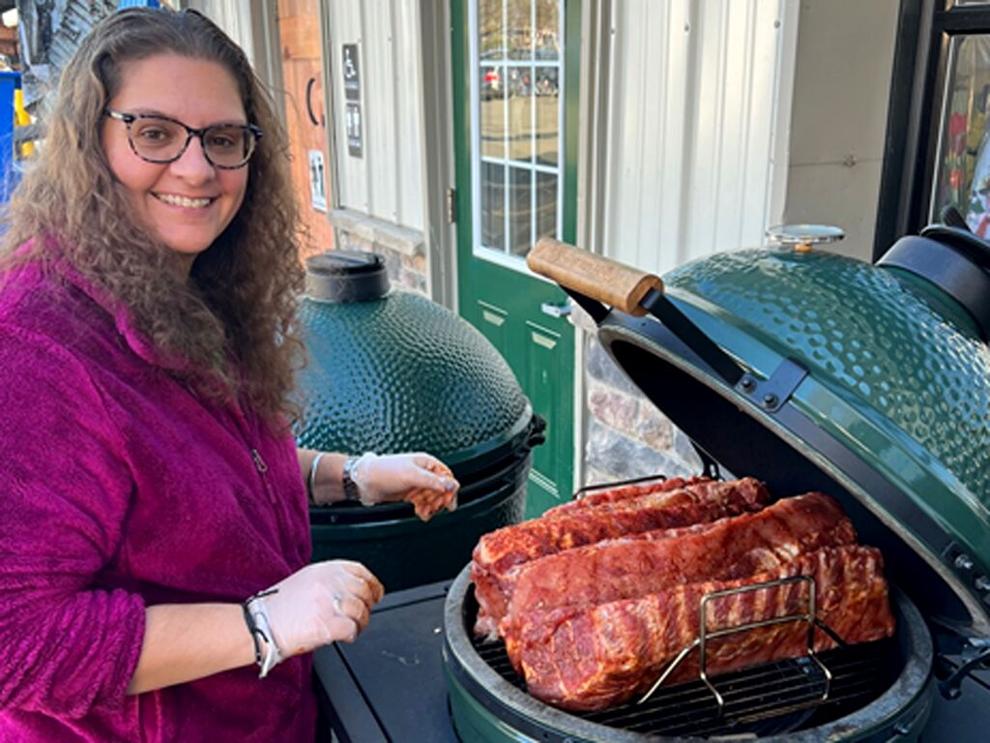 Buxton's Backyard Structures features swingsets to fit any backyard, available in both wood or vinyl construction, the sets are designed for fun, value and most importantly safety. Children can slide, swing, climb and challenge their imaginations, while exercising and enjoying the fresh air and sunshine. In addition to play sets, Sheds for storage or that She-Shed that she always wanted, along with handmade outdoor furniture from picnic tables, benches, to Adirondack chairs are also available. As an authorized dealer for The Big Green Egg®, a premier ceramic cooking system renowned for its signature green porcelain glaze, precise temperature control and easy clean-up.
The Big Green Egg® is perfect for the cooking enthusiast who enjoys grilling, smoking, searing, and baking all in one grill in your backyard. Come join the first ever NJ EGG FEST, on April 29th, 2023 at the Buxton Complex. Come out for a day of grilling, tasting and talking anything and everything Big Green Egg®. Whether you've had an EGG for years, are just getting started or are thinking about purchasing your first EGG, EGG FEST is the perfect place to get all your questions answered. There will be special offers and demo EGGs for purchase. We will have many EGGsperts on site with lots of knowledge on everything Big Green Egg®. Visit www.NJEGGFEST.com for tickets.
Buxton's Quality Furniture hosts a 6,000 sq.ft. showroom of quality American-made furniture from 12 highly skilled builders. Discover amazing bedroom and living room sets as well as desks, bookshelves, chests, kitchen islands, and more. All furniture is made from solid wood and is available unfinished, stained or painted. Purchase right off the floor or order the size, style and color that will match your home design.
Buxton's Boxes Self Storage offers a very organized way to store your belongings, whether you are moving, decluttering, renovating or need storage for business purposes. COWs, Containers on Wheels, make staging your home, renovating and local moving painless by keeping your container at your own location, you can take your time loading/unloading your belongings. To make all your moving needs painless, there are also boxes and moving supplies available in store or delivered right with your container. For over 20 years, The Buxton Complex has been your local neighborhood dealer, need a truck or trailer? The Buxton Complex can help with your rental whether local or one-way.
Whether you are shopping for something particular or just looking for some ideas on how to furnish your home or property, The Buxton Complex located at 1536 Lower Ferry Road, Ewing NJ is the place to visit, 7-days a week! www.TheBuxtonComplex.com or call 609-771-0274