Voters in Bordentown Township will have a chance on Election Day to decide among two incumbent Democrats and two Republican challengers for township committee this fall — with one Republican challenger having served on the committee once before, more than a decade ago.
Mayor Steve Benowitz and Deputy Mayor Eric Holliday are running again for three-year terms on the committee, while Rob Delaney, a GOP candidate this year, is a familiar name to long-term followers of township politics, having servied on the committee from 2005-2008. Delaney is joined on the ticket by first-time candidate Nick D'Angelo.
Benowitz and Holliday also ran together on the Democratic ticket in 2018, when their Republican opponents were Vanessa Meades and Kyle Melendez, and in 2015, when Thomas Dalton and Mark Drew were the opposition. Election Day is Nov. 2.
Steve Benowitz, 75, is a retired school administrator. He has lived in Bordentown since 1969. Benowitz, a Democrat, has been a member of the township committee from 1979 to 1971 and from 2013 to the present day. He has served as mayor of Bordentown Township in 2014 and from 2017 to the present day.
Benowitz and his wife, Ellen, raised two children in Bordentown Township. He has also been a planning board member for a total of 11 years.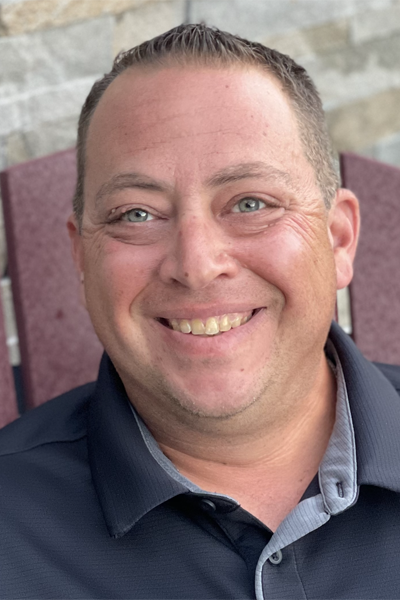 Nicholas D'Angelo, 40, is an electrical contractor and real estate investor. The Republican candidate has lived in Bordentown Township for most of his life. A fourth generation Bordentown resident, he is married to wife Maria and has two sons, Nicholas and Bryce. D'Angelo has served on the board of directors for Habitat For Humanity Burlington County, and has been active in coaching in local athletics even prior to having children of his own.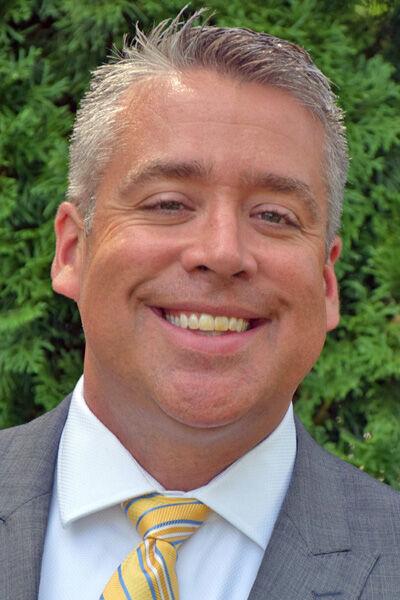 Republican Robert Delaney, 45, has lived in Bordentown Township for more than 20 years. He works as a director/client partner in IT consulting. From 2005 to 2008, he was a member of the Bordentown Township Committee. He lives with his wife, Anna, and their three children, Olivia, Liam, and Keegan.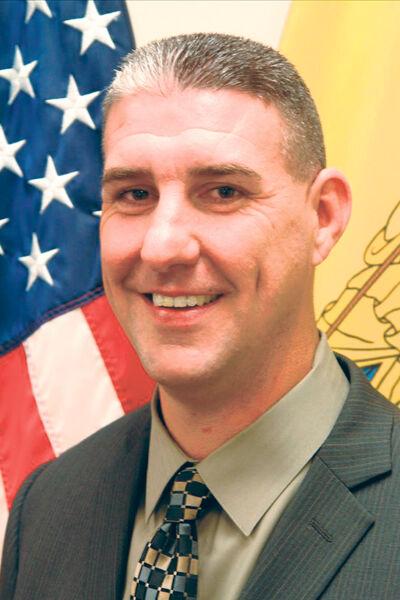 Democrat Eric Holliday, 53, retired as a sergeant from the New Jersey Department of Corrections in November 2014 after 25 years of service. He began his tenure with corrections at East Jersey State Prison and then was promoted to sergeant and served at the Adult Diagnostic and Treatment Center.
Later in his career, he was assigned to the special operations group, where he was a hostage negotiator and the emergency management coordinator. He was also an instructor at the Correctional Officer Academy. Holliday was a member of the New Jersey Law Enforcement Supervisors Association, where he served as trustee, sergeant of arms and president before retiring.
Holliday has been a member of the Bordentown Township Committee since 2016. He has served as deputy mayor in 2020 and 2021. He enjoys exercising, mountain biking, camping, skiing and softball, and belongs to the Bordentown Rotary Club. He has lived in Bordentown for 21 years.
The Current emailed questionnaires to the candidates which they filled out and returned. Their answers follow. Responses have been lightly edited for length and clarity.
Q. Tell us about the moment when you decided to run, or run again, for the committee.
Benowitz: I left politics for over 20 years, but believed that the township committee was not serving their constituents. In 2012, I began attending meetings. It was obvious that the township was not bringing tax ratables and did not appear to be financially sound. There were no plans to upgrade infrastructure, recreational facilities, the Public Works Facility or government communication.
Having a sense of community and understanding the importance of a master plan, I decided to run.
D'Angelo: My family and I are proud residents of the Georgetown Estates section of Bordentown. After several years of watching the children's playground at what was Terry Field rust and become a hazard, I decided to get involved and meet with our mayor and township administrator to address the problem before someone got hurt.
Terry field's playground was eventually replaced, however, the baseball field that I had very fond memories of as a child was removed. During this process I realized it was time to get involved.
Delaney: After speaking to our neighbors, seniors, and local small business owners willing to invest into Bordentown, the overriding common theme was clea: our current leadership and administration have lost their way. Campaign promises were made and simply weren't kept. When leadership and a vision was desperately needed, the current Township Committee remained quiet.
My running mate, Nick D'Angelo, and I will bring leadership and proactive engagement back to Bordentown Township
Holliday: If I can offer my services and experience to guide the township forward and still feel like I have something positive to offer, I will pay back to this community by stepping up and serving.
By voting for me, you will continue to make Bordentown a great place to live and work. Let's continue the momentum toward unprecedented progress in our town to continue to make it a better community.
Q. What, in your opinion, makes Bordentown Township a great place to live? What do you love about this town?
D'Angelo: The people. When my wife and I decided to move back to Bordentown, our decision was 100% community based. Family and community are the root of all good things and Bordentown is blessed with people who care about each other.
Delaney: Bordentown Township's diversity as well as a community founded in a strong desire to make a positive impact locally for our families (many who have lived here for generations), neighbors, visitors, and anyone in need make our town a great place to live.
Holliday: The location of the township is right in the middle of my love of the Eagles and my career. From here you can go anywhere, within 45 minutes you can be in New York City or Philadelphia. I am proud to put the effort in to make this town an enjoyable place to live with great public works, police, parks, and a sense of community. All this with an affordable municipal tax rate.
Benowitz: Bordentown Township is a great place to live. As a result of our police department's community involvement, we enjoy a safe place to raise our families. Due to appropriate planning, we are continuing to upgrade and increase recreational facilities. We have increased community events. Increased services are provided through Public Works. Maintaining a flat municipal tax rate over the past 9 years has permitted residents affordability to continue to live here.
Q. What are two issues of vital importance in the township right now? How will you as a member of the council for the next four years address these issues?
Delaney: Smart Growth and development are vital to the future of Bordentown Township. Our township committee and administrator (who served as the director of community development) constantly ignore the importance of this issue. We will proactively engage large and small businesses to invest into our town.
The overall degradation of the services we provide our residents is a huge issue. For example, we've decreased the frequency of trash collection and decided to penalize our residents for having an average-sized family by charging for an additional trash can. However, there's never a week where our residents/taxpayers are not burdened with an issue related to trash collection.
My running mate and I are committed to resolving these important issues and holding our service providers accountable.
Holliday: Taxes are always at the top of everyone's minds. We have maintained stable taxes during my time on the committee due to sound financial practices. We have an outstanding bond rating and that allows us to borrow at reduced rates which saves our residents an unwieldy tax burden. This allows us to maintain our roads and other long-term purchases to keep the township moving forward.
Maintaining open spaces that offer our residents a place to unwind or play is very important. We always try to improve the quality of life of our residents. We do this through expanded public works services, a recycling yard, parks, and youth sport expansions. New fields allow our children to learn about sportsmanship and gives them a sense of belonging.
Benowitz: The first issue is to maintain fiscally sound budgets. Financial planning has resulted in a flat tax rate. Prudent financial strategies have resulted in our continued high bond ratings. My goal would be to increase commercial/business ratables.
Additionally, highway commercial projects need to be developed. As we increase highway commercial projects, we must improve our traffic flow. We are in the process of improving the U.S. 130 – Farnsworth Avenue intersection and building a new connector road between Dunns Mill Road and Rising Sun Road in an effort to keep truck traffic off our local roads. Of course, it is important to continue to increase recreational facilities.
D'Angelo: Transparency and services. As I mentioned, Bordentown is a great place to live and a small enough town to get its residents involved. While I understand that meetings can be attended, I feel with all of the social media and exposure available in 2021, we can do more to engage forums and encourage fellow residents to offer input when impactful decisions are upon us.
As for services, our trash pick-up changes are a perfect example of things that can't happen. It is unreasonable to cut services while adding fees to our friends and neighbors.
Q. How would you like to see Bordentown Township grow and change in terms of future development and redevelopment? Lay out your vision for the next 15 years.
Holliday: I am anxiously awaiting our newly expanded parks of Joseph Lawrence Park and Northern Community Park. Terry Field is nearly done and an amazing improvement from its recent past. The new 65-acre park can have great potential if managed and planned properly.
Investments in our employees, infrastructure and parks will allow the township to continue to be a great place to live and work. We look forward to further shifting the tax burden on to our business and off our residents.
We want Bordentown Township to be a safe, enjoyable and affordable place to live.
Benowitz: I have 2 important goals: One is to increase highway commercial along corridors and eliminate any present zoning that permits warehouses. The second is that I would like to have a Town Center in the Southern Gateway Redevelopment area. This area would house businesses and many amenities for our residents.
I would work diligently to increase our services including recreational opportunities and open space such as the development of the 65-acre open-space project that the township recently purchased.
I am proud to say that we have fulfilled our affordable housing commitment without overstretching our resources. In other words, the residential obligations should not impact governmental services, including schools.
D'Angelo: Strategic growth is my planned approach and vision. We need to look for and welcome businesses that can fill the needs of our town and residents. As someone involved in commercial construction, I understand warehouses and their role in today's economic structure. However, they need to be placed in areas where they do not directly impact our neighbors.
We as a town need to encourage small and large businesses to want to build in or move to Bordentown, and when they do, we need to support them together as a strong united community so they can remain successful here.
When it comes to recreation and open space, as I mentioned I grew up in Bordentown, I have wonderful memories of my childhood playing in Terry Field or JLP, as well as soccer, baseball, and basketball games with friends. Our children need to be together now more than ever and providing them with clean and safe places to be children is extremely important.
Delaney: With limited space, smart growth and economic development/redevelopment is key to our success. The reference to Bordentown Township as the "Crossroads of the heart of New Jersey" was first established by the township committee during my previous term, years ago. Two major roads run through Bordentown Township, and we're still at a point where standards have not been developed for our corridors.
Our current township committee has promised a new grocery store for years. Yet, we're still staring at a shopping center with signs from a business that closed more than 20 years ago as warehouses take over our farms.
We are committed to bringing the right people to the table to create those standards and establishing a renewed focus on the needs of our residents.
Q. For incumbents: What top one or two accomplishments during your time in office are you most proud of?
Benowitz: Over the past 9 years, we were able to use prudent financial planning to provide additional services while maintaining a flat tax rate. Additional services include: recycling improvements at the Public Works facility; community outreach and events; infrastructure improvements including road resurfacings; increased police services; and upgrading our recreational opportunities to include the purchase of 72 acres for additional open space.
The other major accomplishment is the improvement of the quality of life for all our residents through items mentioned above. The bridge between our "bosses" and government officials has been kept open and is alive.
Holliday: Our leadership has enabled a stable tax rate and that allows families to secure their financial future while living in a town they are proud to call home. As the cost of living increases from every other angle in our life, it is nice to know that at least the municipal portion of the tax bill is extremely stable.
I am also proud to work with our Office of Emergency Management and offer my experience in this field to allow that office to grow and reach its real potential.
Q. For challengers: What makes you the most qualified candidate currently running for Bordentown Township Committee?
D'Angelo: Leadership is the skill that I believe makes me best suited for the role. I believe in listening to others, learning from others and making the best possible decisions after gathering all the data. Again, I am a 4th generation resident, who believes in our ability as a community to always prosper.
My running mate, Robert Delaney, and I are confident we can provide the best leadership for our community moving forward.
Delaney: I have previously served on township committee, the planning board, and Burlington County Workforce Investment Board. I currently serve on the BFC/BCSA Board (soccer), Philadelphia Union Advisory Council, and as chairman of a local credit union. As a client partner for a large IT consulting firm, the success of my job is solely dependent on my ability to bring people together to make decisions that benefit my clients as well as the company I represent.
I believe all of these roles provide me with a unique ability to provide thought leadership focused on positive outcomes for Bordentown Township.