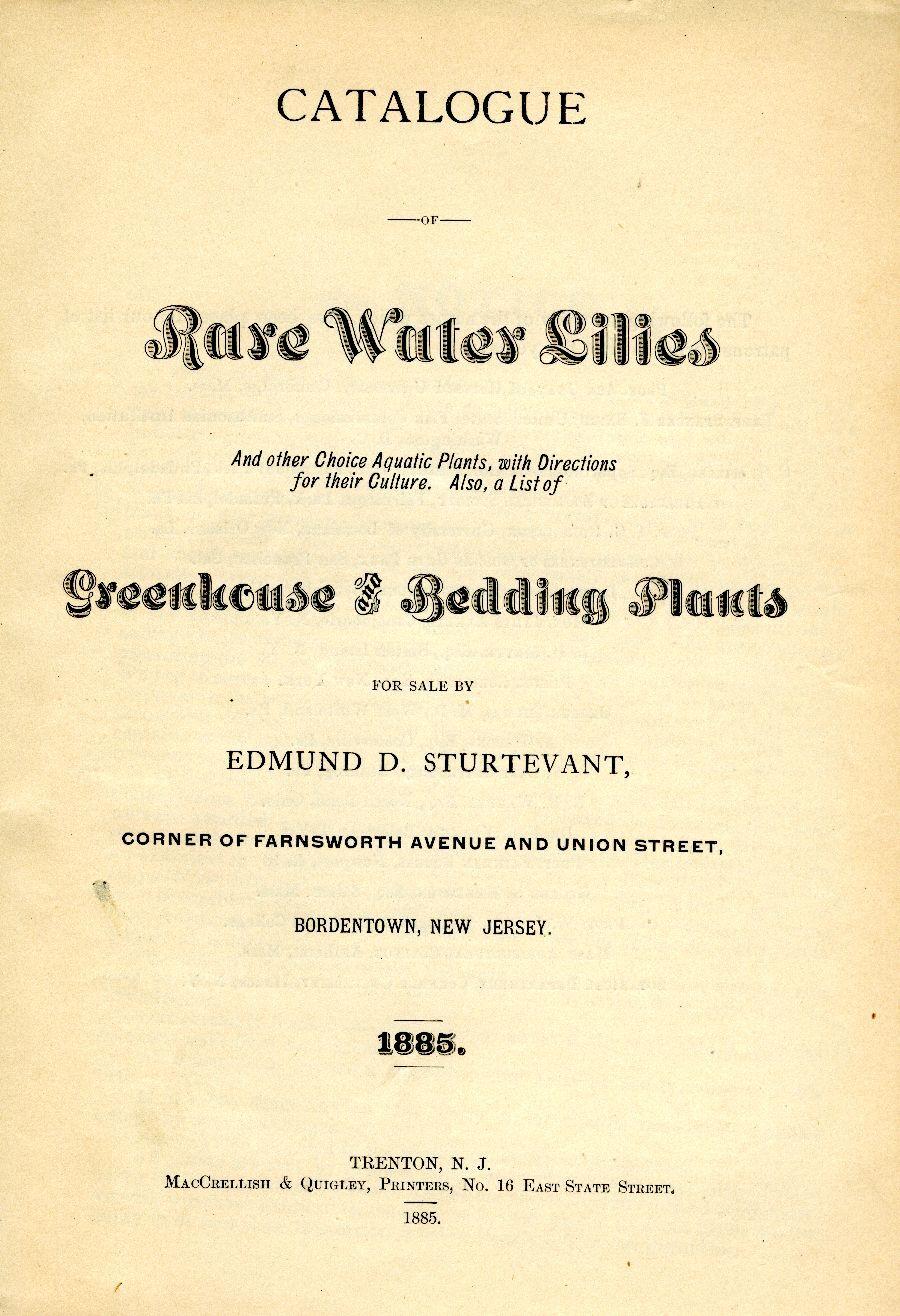 Everyone knows that there's a good reason why New Jersey is nicknamed the Garden State. We are blessed with producing some of the best fruits and vegetables in the nation.
According to the New Jersey Department of Agriculture, crops such as eggplant, bell peppers, cranberries, blueberries, peaches, sweet corn and our famous Jersey tomatoes are more abundant and delicious than those grown in the farm belt and neighboring states. Admittedly, we have the most productive farmland in the country based on highest dollar value per acre. That means roughly 27% of our landmass, or 715,000 tillable acres, are preserved for the purpose of agriculture.
For a small state recognized for its dense population, that's extremely impressive. In addition, our nursery, greenhouse, and sod industries have annually ranked high among the top 10 states. On any given day, it's hard to miss these bucolic farms as they present themselves along country roads through nearby Chesterfield and Upper Freehold Townships.
Although Bordentown City and its surrounding landscape don't showcase similar scenery, its uniqueness lies in the fact that it was the site of the first successful aquatics nursery in the country, established in 1876 by Edmund Day Sturtevant (1842-1922). The Westport, New York native grew up and managed a farm overlooking the western shoreline of Lake Champlain. But the frigid winters were daunting challenges for a man with a restless spirit.
By 1870, he had decided to venture south to Beverly, New Jersey, where he worked as a gardener before settling in Bordentown. Understanding the composition and benefits of soil, he would walk several blocks from his home on Carpenter Street and observe wildlife in the meadow below the embankment where Black's Creek flowed.
At high tide, water spilled over into low areas where wetland plants sustained a rich swig of nutrients. At low tide, the creek's bank walls were exposed of dark sediment that resembled a shimmering snake. The flourishing vegetation tantalized Edmund's inquisitive mind.
Although he was eager to find a natural location for aquatic plants to thrive, he concentrated his efforts on the water lily tank that he constructed in his shade-free back yard for the public to enjoy. The tank, measuring 20 by 30 feet, was lined with nine inches of brick, and hand dug to a depth of two feet. The base was laid with rough stone and grouted with cement.
Then he installed pots and wooden boxes of different sizes that were filled with soil and an inch of clean sand before aquatic tubers were inserted to allow for staggered height. Lastly, water was poured in the tank for an hour each day to prevent stagnation and evaporation loss.
The landscape was quite unusual, as the tank was connected to the home by a glass greenhouse filled with vaulting grape vines. A hot-water boiler kept the water warm, thus protecting the plants from freezing in the winter.
Edmund's success as one of the country's leading florists grew exponentially. Traveling to other states and abroad in Europe, he tromped through all conditions of mud and muck to collect the finest specimens of lilies, lotuses, and bog foliage plants that could be found and brought back to Bordentown for cultivation.
In the fall of 1878, his remarkably brilliant plants were in full bloom for the country to see at the Pennsylvania Horticultural Society in Philadelphia. At home, he held the first garden festival in town, with a throng of 500 people that were treated to an evening gala of music and fine food accentuated by lilies illuminated by a machine for manufacturing electric light.
The following year, his life was illuminated by marital bliss as Eunice Filley (1845-1940) of Springfield, Massachusetts became his wife in an extravagant ceremony. Within two years, they moved to Prince Street and started a family, while Edmund maintained his business office at the corner of Union Street and Farnsworth Avenue.
Known as a "master of his vocation," he introduced the first public catalog for aquatic plants in the country. The catalog was devoted to a vast array of water lilies, fuchsias, floating plants, greenhouse plants, roses, and ferns that were very affordable to the average homeowner.
As the demand for aquatic plants was rising across the continent, Sturtevant focused his attention again on Black's Creek and the search for a large pool or cove where he could grow his plants offsite. One day as he trekked along the slippery bank, he found a manmade cove, or mill pond, that was one or two feet deep.
Unable to bridle his excitement, he wrote about his observations upon his return home: "two miles from my present home is an artificial pond, a secluded corner of which was selected for the experiment." That experiment involved the cultivation of a single Egyptian lotus tuber that Edmund extracted from Kew Gardens near London.
Within a few years, its offspring spread and the surface of the water "showed a solid mass of magnificent foliage and bloom, covering three-quarters of an acre." Standing three to six feet above its broad leaves, stalks of pink and white flowers projected a colorful horizon that seemed out of character with the environment of Black's Creek. Slender rhizomatic roots were snatched by net, stored, and transported to desired destinations like the fountain basins in New York's Central Park, Fairmount Park in Philadelphia, Lincoln Park in Chicago, Golden Gate Park in San Francisco, and the Botanic Gardens in Washington.
Although Edmund's experiment was a proven success, with plant seeds having noticeable resilience, the reality was that without the implementation of large greenhouses, some of the inventory was sacrificed to the whims of winter weather. Forging a bold plan, he decided to travel west and establish his aquatic nursery in the dry hills of Hollywood, in California.
After four years of fulfilling this endeavor on a 15-acre site, he had built a reputation so great that he left his business and nursery in Bordentown for a permanent stake in the Golden State. Moving his family to Los Angeles, he purchased an extravagant home in the style of Spanish Revival splendor.
Always active, he contributed articles for the California State Floral Society. Less than a year before his death in 1922, he sold his business to a 27-year-old nurseryman named Harry Johnson (1894-1987).
As a teenager, Johnson had gained knowledge in the field by working many summers for Sturtevant. After graduating from high school in 1912, he was employed in various capacities regarding the care of plants. Returning to Los Angeles as a married man, Johnson became a teacher of horticulture in the city's school system.
Thrilled about the acquisition of his former mentor's business, he changed the name to Johnson Water Gardens. In 1928, he moved the nursery 15 miles south to Hynes, California. While at this 10-acre site, he became known for growing cactus and other succulent plants. He named this separate branch Johnson Cactus Gardens.
In keeping the theme with his late employer, he published two catalogs a year beginning in 1936: one for water and aquatic plants, and the other for cactus and succulent plants. The covers always advertised, "Since 1876," with a pictured profile of Sturtevant in color. Johnson always enjoyed boasting to his fellow customers that "we have one of the largest stocks of Water Lilies in this country, as well as the most complete."
In the late 1940s, Johnson's two sons handled different aspects of the nursery: one son was in charge of retail sales, while the other was in charge of wholesale. During that time, the business employed a staff of 10 full-time and about 10 part-time workers. With productivity high, Johnson was able to take foreign excursions in search of collecting new specimens and seeds from cacti.
These were then propagated and distributed from his nursery as brilliant-looking hybrids. In 1969, he moved operations once more to the town of Fallbrook, California, where it became a wholesale nursery called Cactilandia Gardens.
Edmund Sturtevant and Harry Johnson were crown achievers in their own right. They introduced hybridized aquatic plants that were unparalleled in this country and created the first public catalogs for selling them. Beginning with the Gilded Age, water lilies and lotus plants became the rage for any wealthy industrialist to exhibit either inside or outside of their own home, as long as they had a fountain of circulating water.
In the early 20th century, Harry Johnson improved perfection as he propagated and hybridized beautifully colored cacti and succulent plants for customers that resided primarily in the West.
To think that, from the seed of Bordentown, sprouted a blossoming floral industry.