The start of 2021 brought some changes to the arts community in Bordentown. One of them was the launching of Bordentown Arts, an organization dedicated to creating, celebrating and raising the awareness of arts and culture in the region.
With that came the onset of a new project—a massive, collaborative mural created by several local artists and painted by middle school students.
It was an ambitious idea, but Leon Stanley is used to that.
"I like collaborating," he said. "I think I'm pretty good at a lot of things—jack of all trades, master of none. I'm not a visual artist. I think we've all seen a lot of ideas that never quite saw the light of day, no matter how great they are, because of obstacles like a lack of organization, financial issues, timing. I think this project, at least, was very much born out of and inspired by that."
The Bordentown Arts Children's Mural Project was inspired by the turmoil of 2020—the pandemic, social unrest. The organization said in January that it hoped the project would be "a manifestation of Lincoln's 'the better angels of our nature.'"
The piece will be made up of four 4 ft. x 8 ft. themed panels. Hamilton artist Tom Kelly's design is inspired by "Hope," Bordentown City artist Jessica Petty's design is inspired by "Love," Cranbury artist Catherine Martzloff's design is inspired by "Peace" and Princeton native Marlon Davila's design is inspired by "Community."
Each artist's design was then transferred onto a panel, which was then cut up into 18 16 in. x 16 in. squares. Each square will be distributed to a MacFarland Intermediate School student to paint on their own and then reassembled once finished, in the same vein as a paint-by-numbers mosaic.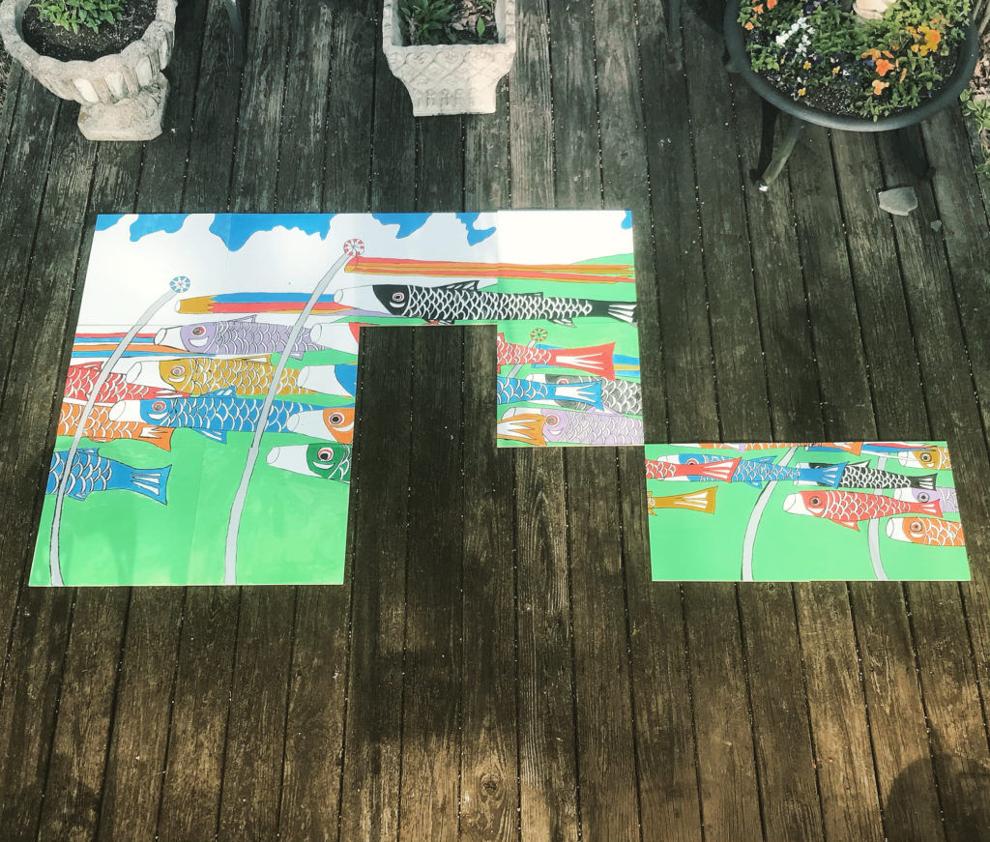 "Symbolically this forced tactic introduces a sub-theme to the work—that though we are still mostly forced to be apart, we nevertheless continue to be a part of, and work within a larger whole," a Bordentown Arts press release said. "With creativity and expression not thwarted due to challenging circumstances."
The Downtown Bordentown Association's donated materials and supplies. The project will hopefully be completed sometime this spring, and it will be installed in the new Bordentown City Municipal Complex, set for the former site of the Divine Word Mission.
"Our goal in undertaking this project is to have artists, but more especially our children, in their own special way, memorialize this incredibly unique and demanding time in our history," Stanley said. "And then have the work inspire and serve as a reminder of the values that, as a community, helped carry us through this dark, tumultuous and uncertain time."
The mural isn't Stanley's first Bordentown venture. He has been involved with the Cranberry Festival since 2017 and is generally an idea kind of guy—they're the subject of lots of dinnertime conversations between Stanley and his wife, CJ Mugavero, who own the Artful Deposit in Bordentown City and is the president of the Downtown Bordentown Association.
"I might have an idea for a project, maybe it would come and go," he said. "Finally, right toward the end of the year, I was thinking about this. She said, 'Leon, do it. You don't need anybody's permission. If you want to do it, it's a good idea. Figure it out and do it.'
"So we went to the drawing board. I look at this as a four-legged thing, like a table. All four elements need to stand up and be a table. We need artists. We need children. We need money. We need a location. Where's it going to go? Any artist that creates something wants to share it with the world. We bisected it and figured it out."
This was the perfect project for Stanley to spearhead, he said.
"These are the things that I enjoy doing," he said. "I'm passionate about them. It's not about me. I'm just the ringleader, and sometimes that's just what it takes. Even taking that idea forward, if someone came to me with an idea, I say, 'Let's figure it out.' I don't want it to just be my ideas. As this thing hopefully evolves and has some kind of track record, somebody might come to us and go, 'I have this really crazy idea.' And we can work on it."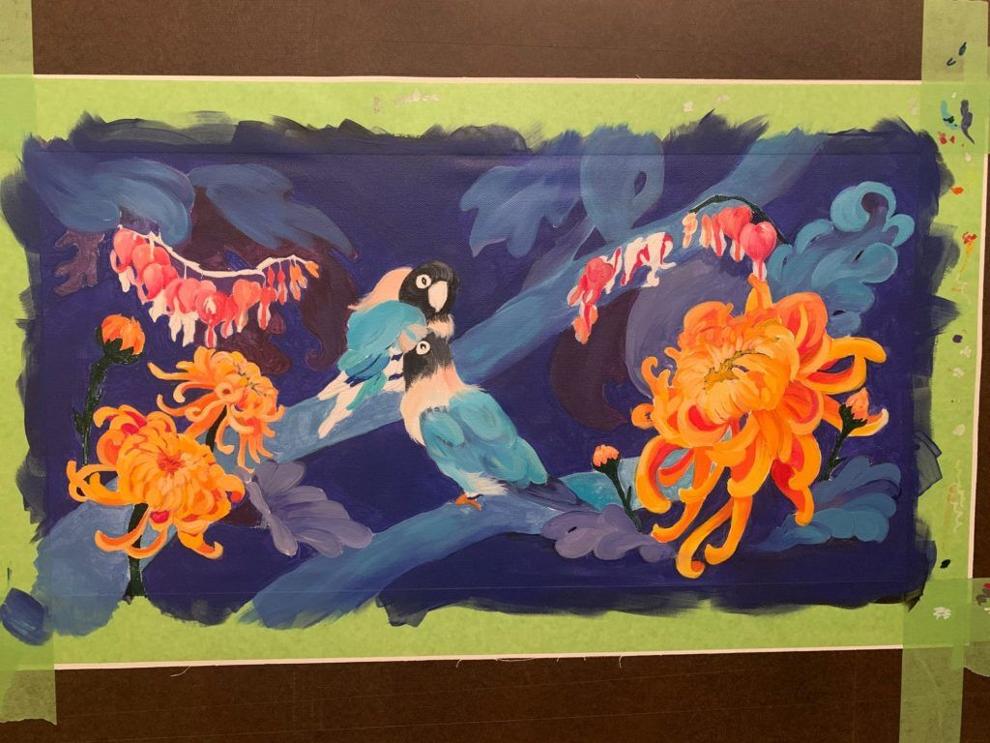 He views himself as a facilitator, and he values collaboration, so being able to pass the reins over to Kelly, Petty, Martzloff, Davila and the kids was satisfying. It's been an exciting few months for everyone involved, he said.
"The parents of the kids are so excited," he said. "The kids are excited. I think especially in this crazy time that we've lived through, that's a big part of what we need. We don't know when things are going to get back to normal, but we can look forward to this. I'm just trying to do positive shit when the world seems completely crazy at times.
And that's exactly what Stanley hopes the future holds for Bordentown Arts. He's aiming for other collaborative projects, like a crowdsourced holiday record—anything that can bring Bordentown City and the arts closer together.
"Bordentown Arts is an arts council of one, but obviously this is a hell of a lot more than just me," Stanley said. "I'm just the idea guy. We wouldn't be anywhere without the four artists, 30 kids, the business community. We couldn't do it without these people. It might just be a community art project, but it's been inspiring at times because I think it really shows the resilience of us as a species."
For more information about Bordentown Arts, visit facebook.com/ bordentown-arts-105807271421989.