Two plate appearances and one official at-bat.
That's the amount of varsity experience the Bordentown High baseball team has returning this season and it's all in the form of Connor Wood. The senior is the lone Scottie returning with varsity "experience" after COVID-19 wiped out last season.
Thus, Wood is the team's grizzled veteran after collecting a single, walk, RBI and run scored in 2019.
"Even though sports can be unpredictable at times," Wood said, "I still would not have any idea how this could have happened."
If we've learned anything over the past year, it's that anything bizarre is possible.
"It's crazy," coach Chris Glenn said. "Two years ago we were so senior heavy and then 2020 happened and now I'm sitting here with one at-bat. This is gonna be the first year I've been here where we don't have a pitcher that has some varsity experience. We're starting with a bunch of new guys. We're gonna be competitive, but as far as having experience, we don't have much."
When it comes to pitching they don't have any, at least on the varsity level.
But other teams will obviously have similar situations so hopes are still there to maintain the Scotties recent winning legacy, which includes a 46-23 record from 2017-19.
"We plan to be a threat in the division and state tournament just like the teams before us," Wood said. "Missing out on last year has given us more motivation and a reason to prove ourselves this year.
"To make a strong playoff run and bring another division title back to Bordentown would be great. There is no doubt that this team has the talent to do so. Not having varsity experience has just given us more reason to make a name for ourselves and continue the winning tradition set forth by teams before us."
Glenn knows that anything is possible, as long as Bordentown can adhere to the old adage of getting solid pitching and defense.
"The whole thing is if you can find guys that can throw strikes consistently and we can play defense, then we'll be competitive," he said. "I think we have some bats in the lineup where we're able to score some runs, it's just a matter of can we do those other things, can we find guys to throw strikes?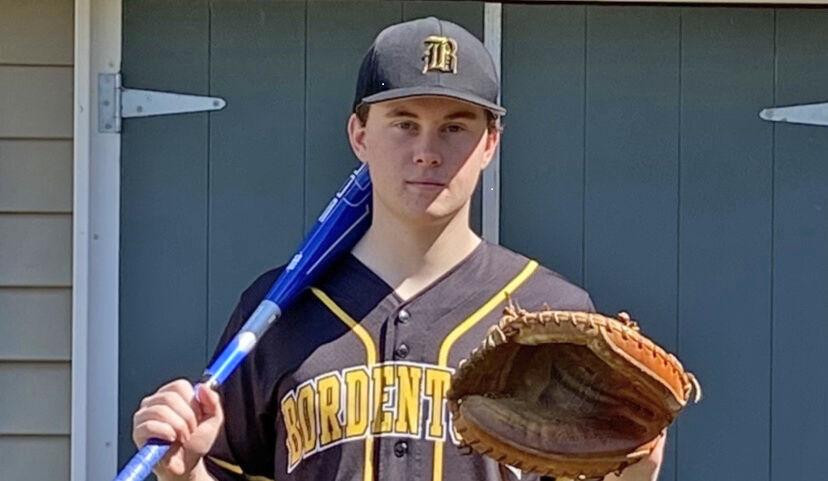 "Two years ago when we had (Kyle) Marchetti and (Kyle) Kato they would go five or six innings every game. We're gonna be three innings here, three innings there with our pitchers. It's an opportunity for some of the younger kids to get an opportunity and hopefully they take advantage of it."
Speaking before preseason practice, Glenn said he had some thoughts on who might play where, but wouldn't be sure of anything until he saw them on the field. His only definite is Wood, who is returning to catcher after working out at second and third base on the JV as a freshman and varsity as a sophomore.
Wood is a catcher by trade but was behind Jack Parker and Ryan Tomasulo, who both played the position. In order to make his way on to varsity he worked out in the infield. But with Parker and Tomasulo both gone, he is back behind the plate.
"Honestly, the first time I got to see him catch was during that (Last Dance) summer tournament," Glenn said. "For school he hasn't really worked out there. It's gonna be interesting to see. I talked to his summer coach and that's where he played all the time, and he told me he's solid. He's one of those kids that just works constantly. I'm pretty sure he'll be solid back there."
Wood is part of a nucleus that has had success together through the years. They won District 12 and New Jersey State Little League titles as kids and enjoyed success with the Hamilton-Northern Burlington Babe Ruth program and Bordentown Post 26.
"We've finally reached varsity baseball this year," Wood said. "It has always been the same core group playing and growing up with each other, which has made baseball so great."
Although he did not play much on varsity as a sophomore, Wood was in the dugout and exposed to how things got done at the highest level.
"I was fortunate to be a part of the 2019 team and they were filled with great leaders," he said. "I learned that sometimes a team is best led when the players lead each other in what they are great at.
"Chris Wade's charisma, Jack Parker's willingness to sacrifice his body every game to help the team, and Kyle Kato's ability to lock in every start were a huge part of what made our team great. I look forward to our squad taking a page out of the 2019 team's book in that respect."
He feels this year's Scotties will be fueled by their inactivity in 2020.
"I was disappointed and last year was hard for all of us," Wood said. "Just like all of the guys around me I trained even harder knowing our shot would eventually come."
Glenn noted that one other player —senior Matt Greenemeier—is pretty certain to find a starting spot this spring.
"He couldn't play his sophomore year," the coach said. "He came back out last year and we got the six days of practice before that got shut down. He's an outfielder, so we'll see what we have. I kind of envision him playing centerfield."
The one true certainty is Wood, whose only crime as a sophomore was playing behind too much talent.
"He fell into that group where we were so senior-heavy and they were all very good players," Glenn said. "He was with us but he never really got an opportunity to get on the field. It's funny, because we missed last year I still think of him as a sophomore, and all of a sudden he's a senior leader."
Sometimes it's just amazing what one at-bat can do for a person.