Cats have clearly been connected to humans forever. If you doubt that statement, just look up the history of the word "cat" on etymonline.com. Latin: catta, Byzantine Greek: katta, Old English: catt. Old Norse: köttr, Dutch: kat, Old High German: kazza, German: Katze, and from Late Latin: cattus.
But despite all the names, cats come from a very small genetic line. A 2007 study looked at the genomes of 979 domestic cats and concluded "cats were domesticated in the Near East, probably coincident with agricultural village development in the Fertile Crescent," an area in the Middle East which is defined by the Tigris, Euphrates, and Nile rivers.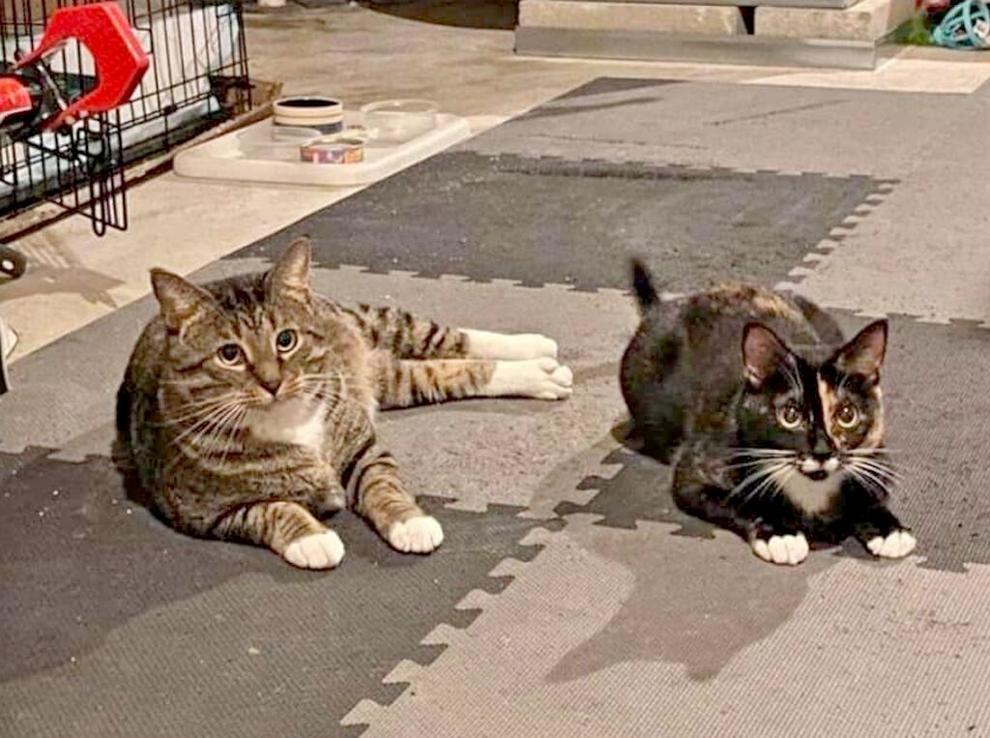 As the study noted, today's domestic cats "derive from at least five founders from across this region, whose descendants were transported across the world by human assistance." And that human assistance for cats is how strays and ferals in Bordentown City find new homes, thanks to a rescue effort called Bordentown City Cats.
The rescue began after an observation made by Mary Ann Kieffer after she moved to Bordentown City from Princeton.
"I was surprised by the number of friendly cats roaming around Bordentown City," Kieffer said in an interview. "They would follow me around. They weren't ferals, but cats that had been left behind."
Many of the cats had been abandoned at the Bordentown City Beach, Kieffer said.
After enough residents complained about the cats, Kieffer said, the police would come and round them up and take them to a shelter to be euthanized. That's when Kieffer decided to take action.
"I put an ad in a newspaper asking if there were people interested in addressing the cat problems," Kieffer said.
She was surprised by the response: 17 strangers stepped up to help organize a rescue operation.
Kieffer said that the name, Bordentown City Cats, came from the fact that her address went on the paperwork, and she lived in Bordentown City.
For the last 20 years, Bordentown City Cats has managed the city's feral cat population through what is called TNR: trap, neuter and release. Essentially, feral cats are trapped, taken to a vet for neutering or spaying, and then they are released back to the same area where they were found.
Board members Anne Lyon and Carol Hill both agreed, TNR "stabilizes the feral population and gradually reduces it by attrition."
Hill said Bordentown City Cats currently manages five feral cat colonies in the area. That management mostly involves making sure the colony has food, and checking on the health of the cats in the colony.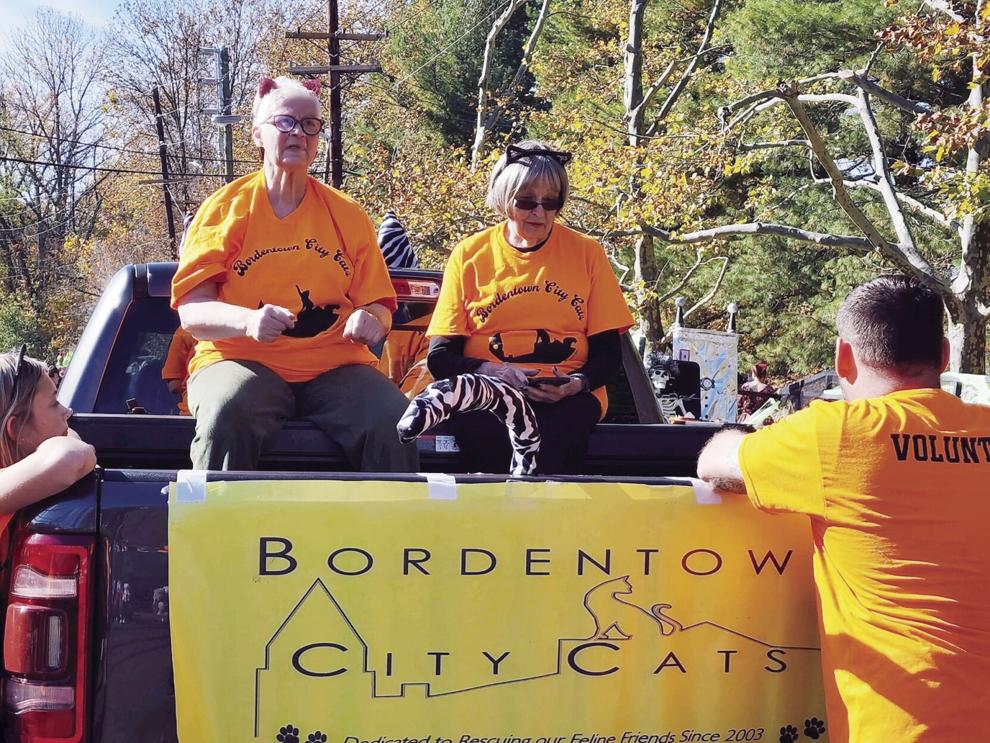 Ferals rarely adapt to living as indoor cats. They roam at night; they hunt like wild animals. Some residents provide food and shelter for ferals in their backyard. Hill, for example, has a feral cat who lives on her property. She provides it with food and shelter.
"When we do pick up kittens," Anne Lyon said, "we keep them until they are old enough to get them vaccinated and neutered." Lyon added that the organization also works in partnership with Friends of Burlington County Animal Shelter, which pays the cost of neutering and spaying most of the ferals.
* * *
In 2010, Bordentown City Cats applied to become a not-for-profit organization. The IRS approved the application in 2014.
In addition to taking care of feral colonies, Bordentown City Cats rescues and cares for cats that can be rehomed. Some of those cats are pets who have been abandoned.
For example, cats Alex and Mary were abandoned in the parking lot of the former Mastoris diner along with old furniture. Bordentown City Cats took them in and the two were part of a special Valentine's Day promotion. The organization worked to find homes for bonded pairs of cats.
Many people seek cats through the organization's Facebook page and website. Sometimes people meet the cats at the Hamilton PetSmart.
"Last year we found homes for nearly 150 kittens and cats," Lyon said.
Additionally, the organization neutered and spayed about 100 cats who were returned to the wild.
Lyon said that Bordentown City Cats currently has about 60 volunteers who do everything from trapping feral cats for neutering and release, to fostering cats in private homes until they can be adopted out.
"Funding comes from donations," Lyon said. "A lot of volunteers do things without getting reimbursed." People who decide to acquire a cat through Bordentown City Cats also pay a fee which covers some of the costs the organization incurs for getting the cats vaccinated and ready for a new home.
And, according to Mary Ann Kieffer, Bordentown City Cats operates beyond the city's borders because of need. "It's almost impossible to stay within the City of Bordentown," Kieffer said.
For the last two years, the organization has been able to house and attend to adoptable cats in a building located on Route 206. Cats and kittens have been taken to the site to be attended to, and to wait for transportation to a site for neutering and spaying. Male cats can be released immediately. Female cats need to recover, and the house is also used for that purpose.
That property is for sale, so the organization needs a new home. Carol Hill said she has had discussions with various people. She hopes the organization will find a new location by Spring–one that is donated, so the organization doesn't have to pay rent.
Mary Ann Kieffer said there have also been discussions about creating a Cat Cafe and that the organization has started to bank funds for the idea. These cafes bring together people with cats who need homes. These cafes are usually found in big cities. Kieffer said the organization has held discussions with the Burlington County Health Department which has laid out some rules for such an operation. For example, cats and people-food, and drink, cannot be in the same location. There would need to be a vet tech on site during hours of operation. Cats would need to have a place to escape to when they wanted to be left alone. Kieffer said a Cafe like this would also need to have events to help sustain it–maybe kid birthday parties, or a shop selling cat-related items.
Kieffer said she expects the organization's newer, and younger, members will bring these dreams to fruition, and will continue to expand the organization's reach.
"There were a lot of people who were not happy with what we were doing," Kieffer said. "But in the end, we gave a voice to cats."
And Kieffer thinks that voice for cats, provided by the organization, will still be going strong 20 years from now,
Bordentown City Cats meets monthly. The next meeting will be held at 6:30 p.m. on March 7, at the Carslake Community Center.
BCC is always looking for purr-fect volunteers to lighten the workload. The organization needs people to work the feeding stations for the feral colonies. Drivers are needed to take cats for neutering and spaying.
There is a need for people to foster cats until they are placed in permanent homes. Volunteers assist with events. Additionally, there are the typical 501c3 needs for fundraising and social media work.
Interested people can contact Bordentown City Cats on the organization's website. Bordentown City Cats is on Facebook.