In the aftermath of Napoleon Bonaparte's defeat at the Battle of Waterloo in 1815, many of his siblings and followers fled Europe by any means necessary. With the family dynasty in ruins, Napoleon was captured by British troops and exiled to the island of St. Helena in the middle of the Atlantic Ocean, where he spent the remainder of his life.
The fate of his oldest brother, Joseph, was more fortunate in that he boarded a merchant vessel under an assumed name and in disguise for America where he spent almost the next two decades in self exile. Ironically, the bluffs of Bordentown were chosen as the site to build his palatial country estate and filled it with personal belongings that were fitted for a king.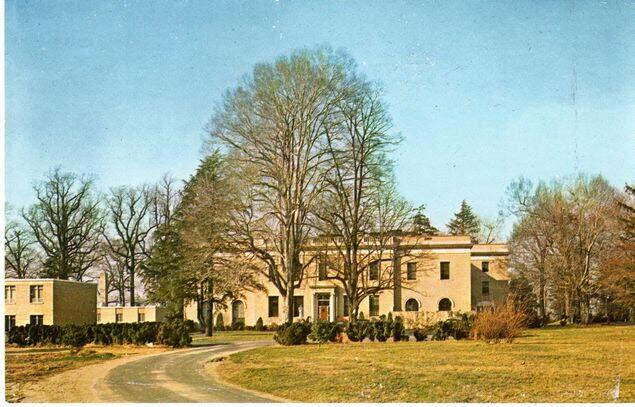 When he left the United States forever in 1839, he gave away many of his valuables to his friends. After his death in Florence, Italy in 1844, it was a matter of time before the rest of his valuables and household belongings would be sold at public auction. In 1845 and 1847, Bordentown residents and interested parties were able to marvel and purchase such treasures.
Over the past several decades, the Bordentown Historical Society has been extremely grateful to have received some of these important relics through generous donations.
Peter Tucci, one of the directors of the historical society and the largest private collector of Joseph Bonaparte artifacts in the country, reflects on the former king of Naples and Spain in this manner: "During the almost 20 years that Joseph Bonaparte resided in Bordentown, his estate at Point Breeze served as the epicenter for Franco-American relations. He had a bold impact on American culture by popularizing Picturesque landscaping and exposing Americans to his vast collection of European paintings. He also helped to popularize Empire style furniture in the US as evidenced by the significant amount of such furniture which is still used in the White House to this day."
For the next several months, a series of distinguished speakers will explain the importance of this collection: Gregg Perry, a restoration specialist, will speak about Empire furniture on Sept. 10; Dr. Thomas Ombrello, a professor of biology at Rider University, will talk about "Napoleon's Weeping Willow" and other historic trees on Oct. 1; Tony DiGerolamo, a noted author, will give a presentation and book signing on Joseph Bonaparte and his encounter with the Jersey Devil on Oct. 8.
In addition, on Saturday afternoons of Sept. 17, Sept. 24, Oct. 15 and Oct. 22, the public will be able to engage with costumed performers as fictitious and real individuals that either visited or worked on the Point Breeze estate during the 1820s and 30s.
For information regarding visiting hours to the Bonaparte Exhibit at 302 Farnsworth Ave., go to bordentownhistory.org.