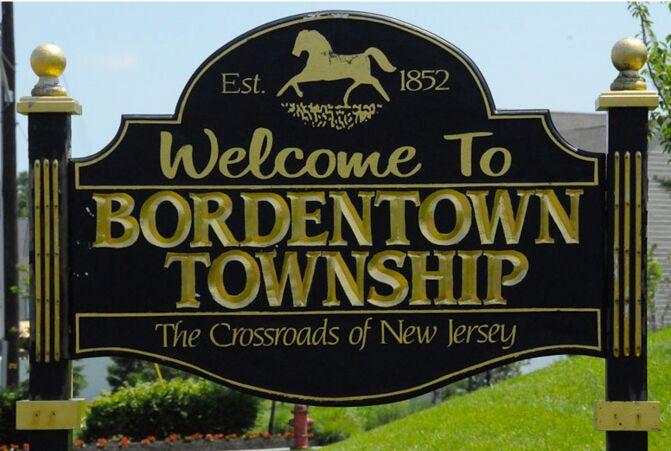 Two years ago when he was Bordentown Township police chief, Frank Nucera compared black people to ISIS and threatened to line "them" up along a wall and shoot them as part of a firing squad.
So reads an outrageous criminal complaint filed by the U.S. Attorney's Office against Nucera last month. The complaint details how last fall, members of the township police department reported multiple incidents of racist behavior by Nucera to the FBI.
The subsequent investigation led to Nucera's arrest on Nov. 1. He was charged with committing a hate crime and violating a man's civil rights by using excessive force during an arrest.
In January, before the results of the investigation were made public, Nucera quietly retired. Now, the allegations are public, and many people in Bordentown have questions about Nucera's tenure, as well as about how the township is handling the matter.
The police department, now under the command of acting chief Brian Pesce, has begun a number of outreach initiatives since Nucera's departure. Other township officials, including Mayor Steve Benowitz, have been reluctant to even address the matter.
Many residents wonder why it took so long for the case to come to light. Though township officials were mum about his reasons for retiring until he was arrested last month, the allegations date back to 2015.
After Nucera's retirement became public knowledge, the Bordentown Current called the township for comment. Benowitz declined to comment, saying only it was a "personnel matter" before he hung up the phone.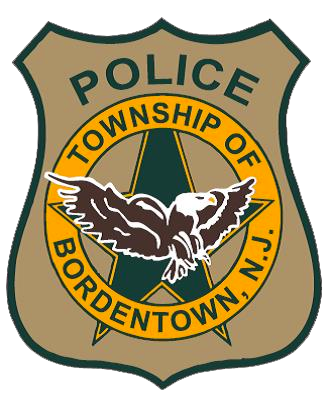 He made a similar comment at the Jan. 23, 2017 township committee meeting when he announced Nucera's retirement. According to the meeting's minutes, Benowitz said Nucera "elected to retire, leaving immediately" and that the township was "not able to discuss this personnel matter at this time any further."
Benowitz said in a prepared statement following the arrest that the first time he heard about the allegations against Nucera was the day he was arrested, a claim he reiterated during a Nov. 13 interview with the Current. Also sitting in on the interview were Township Administrator Michael Theokas and Pesce.
"The fact is we were shocked," Benowitz said that day. "It's more than being shocked. It's just the fact that I didn't believe that this could be happening. I'm being point-blank honest. I don't think anybody else on the township committee believed that this would happen. If any of us on that committee had any inkling that something like this was happening, something would have been done immediately."
* * *
The criminal complaint filed by the U.S. Attorney's Office against Nucera states that the then-police chief assaulted an 18-year-old black man at the Bordentown Ramada on Sept. 1, 2016.
According to the complaint, Nucera has a history of using racial slurs and making racist comments about black citizens.
A pair of BTPD officers responded to a phone call from a hotel employee, who claimed that two teenagers stayed in a hotel room without paying. The situation escalated into a physical confrontation, and the officers called for backup. Several additional officers, including Nucera, arrived at the scene.
According to the complaint, two officers were escorting the 18-year-old—handcuffed and in custody—out of the Ramada and into a police cruiser when Nucera allegedly approached him from behind and slammed his head into a doorjamb, as witnessed by a BTPD officer. Another officer later added that the 18-year-old was no longer resisting at the time of the assault. In the complaint, he said he didn't report the use of excessive force, because he was afraid Nucera would retaliate.
Nucera was later secretly and legally recorded by township officers using racist language to refer to the two teenagers, saying, "These f***ing people should stay the f*** out of Bordentown" and added that "it would have been nice" to use police dogs during the arrest because, "That dog, that dog will stop anything right then and there [makes dog noises]. I'm telling you. You'd have seen two f***ing n*****s stop dead in their tracks. I love that when they do that. I just love that."
Later, on Dec. 31, 2016, an officer recorded Nucera defending his use of excessive force in the September 2016 incident, saying that a number of officers responded to the scene "'cause of six unruly f*****g n*****s."
He also is documented to have said, "I'm f*****g tired of them, man. I'll tell you what, it's gonna get to the point where I could shoot one of these motherf*****s. And that n****r b***h lady, she almost got it."
According to the complaint, Nucera has a history of using racial slurs and making racist comments about black citizens, often referring to them as "n*****s," "n**s," "moulinyans" (an Italian American-derived racial slur that attacks skin color) and "moulies," an abbreviation of the former.
Around November 2015, Nucera ranted the following to a subordinate officer: "I wish that n****r would come back from Trenton and give me a reason to put my hands on him, I'm tired of 'em. These n*****s are like ISIS, they have no value. They should line them all up and mow 'em down. I'd like to be on the firing squad, I could do it. I used to think about if I could shoot someone or not, I could do it, I'm tired of it."
Nucera is also reported to have used police dogs to intimidate. He specifically ordered officers to bring canine vehicles to high school basketball games staffed by the BTPD, positioned towards the entrance of the school with the intent to intimidate black attendees. And again, in an April 2016 conversation that was recorded, Nucera directed an officer to walk a police dog through an apartment complex, saying, "let these f*****g moulies see him. Let 'em see him. I don't care."
* * *
Pesce, who has been with the township police department for nearly 20 years, was named acting chief shortly after Nucera retired. The police department, he says, was aware of Nucera's behavior when it happened, and his documented comments and behavior were reported to the FBI.
The investigation, he said, indicated no wrongdoing by anybody but Nucera.
"It didn't represent the police department as a whole, which is why we reported it," he said. "The U.S. attorney and the prosecutor's office stated that this wasn't an overnight thing. This was a comprehensive investigation over a long period of time, which involved a thorough exam of the whole police department. There was no indication that any of this permeated to any area of the police department, besides that one former employee."
'It's what should have been done and what needs to be done in the whole country.'
Reporting it, he added, was just the right thing to do.
"It's what should have been done and what needs to be done in the whole country," he said. "People talk a lot about the thin blue line, and people turn their heads and permit inappropriate and unlawful behavior, and that's not true. This is the new means of going about policing. This is what we stand for, and they did what they should have done. I'm proud of the fact that they did that."
J.W. Piercey III, the first vice president of Southern Burlington County NAACP Branch 2106, says this could signal the start of a shift in policing. The country is less than 50 years removed from the assassination of Martin Luther King, Jr. and public instances of widespread police brutality, he said. Some still in law enforcement today likely came up through the ranks with officers who were trained with that mentality.
But the doors of acceptance are opening, he added.
"Now, you have a group of individuals who are growing up, who are accepting of a lot of things, who are not tolerating things that used to be the standard," Piercey said. "You have an individual who works in the department, saw something, and said, 'That's enough.' That's a good thing, and hopefully it'll start a trend where all of the bad seeds are removed…20 years ago, this may have been totally different."
* * *
There isn't a road or soccer field that could change the fact that wounds were created when a township official compared black residents to terrorists.
During the interview with the Current, Benowitz was in full spin control mode. He repeatedly tried to steer the interview toward positive initiatives in the township.
He says the township "hasn't missed a beat" since Nucera left and after his arrest. "A lot of activities have occurred this year, and we anticipate more next year," he said. Activities, he and Theokas said, include attending community meetings, speaking with township residents, improving roadways, getting grants for new park space, industrial and commercial growth.
"We're doing a lot of community improvement that people don't necessarily see," Theokas said. "We have to promote ourselves. People will latch on to negative things. It's the nature of the world these days, unless you point out the positive things."
The negative, in this case, is police racism. And, in addition to consistently steering the conversation away from the issue, the administrative end of the township has done little to address it head on. Benowitz does say he is planning to reach out to Trenton Mayor Eric Jackson, saying that he's stood for diversity his "whole life" and acknowledged that the healing process is ongoing.
"Right now, we're working through things," he said. "It's a matter of timing. Those things are going to come at all levels. It's not that we're not going to start that. We are. It's going to start even in the future and continue because we have work to do in the healing process. We know that."
But when asked about what specifically the township has done to prove to residents that Nucera's racism is not endemic to the police department, he balked, opting to first criticize residents for believing it may have spread.
"We do have on Facebook some of our people indicating 'one bad apple, this type of thing, it had to have permeated throughout the department,'" he said. "I would love to talk to that person one-on-one. That's absolutely incorrect. I'm saying since I've been on this committee, the deal is, I have respect for every one of those police officers down there."
In the Nov. 13 meeting with the Current, he also credited himself and the rest of the township committee with assembling "a great administrative team" and stressed the importance of shared services. Benowitz discussed the township's road program in-depth, as well as a planned connector road and a potential site for new soccer fields. The township is actively working in spite of the allegations against Nucera.
But there isn't a road or soccer field that could change the fact that wounds were created when a township official compared black residents to terrorists.
* * *
J.W. Piercey III, of the Southern Burlington County NAACP, says Nucera's arrest could signal the start of a shift in policing.
Meanwhile, since the arrest, Pesce has met with Andre Grinnage, president of Bordentown's Woodlin Lodge No. 30, a black fraternal organization in town.
He also spoke in front of the Southern Burlington County NAACP Nov. 16. During the meeting, he fielded questions from members about the case and about the township. He called the session "productive," and Piercey agreed.
"We heard from the acting chief, and he was put in a weird situation [by Nucera's arrest]," Piercey said. "'Here you are, we need you to fix this.' He's putting things in place. It won't be overnight. I understand that. But at least he didn't just say, 'Oh well, that's just one person. We're moving forward, not making any changes.'"
Pesce welcomes similar conversations from residents. Opening a line of dialogue is key to the healing process, he said. He hopes residents will come to him with issues regarding police in the future.
"Because this behavior was exposed within, I think the reaction has been positive for the existing members of the department," he said. "That's the mindset we're going to keep. If you see something, say something. It's totally fine. We want to root out that type of behavior in law enforcement in general. Everything's been positive so far."
Pesce, a Bordentown resident, pointed to department activities like National Night Out, sponsoring scholarships, Coffee With a Cop and an expanded social media presence. Piercey says interpersonal communications and community policing can be a key part of a police department's relationship with its residents.
"You need to know who you're protecting," he said. "Instead of driving around in a police car or showing up to an event and standing there as a presence, they can get to know people. It might be odd at first. But once you break that wall down, there's a positive in the back and forth. It won't be so weird for residents if they get pulled over, or if they need to call the police because someone broke into their house. It's that line of communication where residents understand the police and the police understand them."
Pesce added, though, while community engagement is important, he views continuous training as a vital tool.
He says officers have received more training this year than they have in his entire tenure with the department, and much of that training has focused on use of force. Every officer in the department attended a deescalation class, which teaches how to defuse tense encounters without using force.
Pesce also sent one member of each squad to critical intervention training to learn appropriate ways to help those who are emotionally disturbed or mentally ill. The end goal, he said, is to defuse a potentially violent situation and then get them the help they need when necessary.
The department also purchased body cameras that should be on officers within the next month. The use of body cameras has become more widespread, though some studies suggest they do little to change police behavior.
Many residents have been vocal online about Nucera. "I was surprised there wasn't more outrage from the residents of Bordentown," wrote one. Another questioned whether or not any township officials had apologized. To date, none has.
"It's really just so upsetting considering how much diversity there is in both the township and city," wrote another. "I have neighbors of varying faiths/ethnicities/races/backgrounds, and I love what we all bring to the table. Our differences should be celebrated."
Pesce admits that there is still work to be done. To be expected, given the severity of the allegations.
"It's going to take time, but I think that trust and legitimacy we've built up over the last eight months, we're not going to stop," he said. "We're going to keep moving forward. I think that's how you gain that [trust] with the community."