Demolition is complete at the southeastern corner of U.S. 130 and Farnsworth Avenue in Bordentown Township, and ground was set to be broken late last month for two new buildings, including a 9,600-square-foot CVS Pharmacy, to be built on the site.
Not everyone is happy about the development. When the township planning board approved the final site plan for CVS last February, a number of residents voiced opposition to the proposal, on the basis that the busy corner could not handle any increased traffic that a new store might create.
The intersection is notorious for its poorly timed traffic lights and lack of turning lanes that routinely cause backups, especially during peak commute times.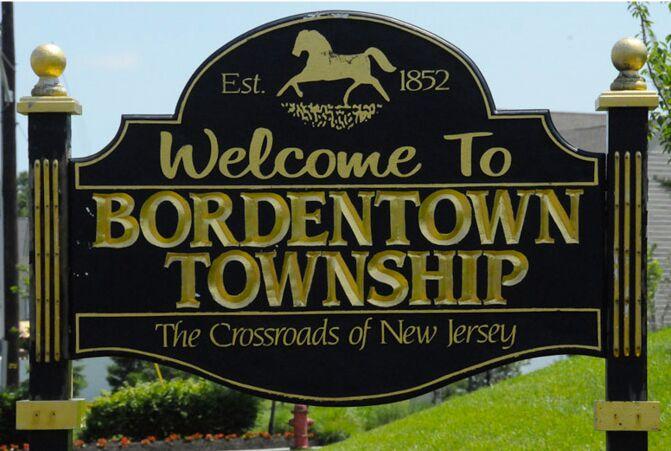 But township officials say agreements between Pomona Development Group, which is building the CVS, and the Department of Transportation will lead to a new road configuration that could at last relieve traffic congestion at the intersection.
Township administrator Michael Theokas says that Pomona has agreed to cede some of the land at the southeastern corner to the DOT, allowing it to widen the road. Widening the road at that corner would allow for a left-turn lane from Farnsworth Avenue onto Route 130 south, as well as a right-turn lane from Route 130 north onto Farnsworth Avenue.
Further planned improvements include the addition of timed left- and right-turn arrows for the new lanes, as well as improved safety protocols for pedestrians, including timed pedestrian crossing signals.
Of course, there is a catch: while construction is set to start soon on the CVS, DOT has not indicated that it will be ready to make its improvements to the corner any time soon.
"The frustration we have obviously is there's very little the township can do — DOT is not necessarily on the same time schedule as everybody else," Theokas says. "In a perfect world, DOT would be doing their work in conjunction with the construction of CVS. It doesn't look like it's going to happen at the same time right now. But suffice to say it's going to happen — it's just a matter of when."
Steve Benowitz, the township's mayor, says he has lived in Bordentown since 1969, and the corner of Farnsworth and Route 130 was a "failed intersection" even then.
"DOT operates in their own time frames," Benowitz says. "But because CVS is donating this right of way to DOT, we have the opportunity in the very near future, probably in the next year, two years tops, to fix a failed intersection that's been like that forever."
Pomona's plans for the corner site include the CVS and a second, one-floor retail or office building. There are also plans to make several other changes involving the McDonald's restaurant that is just south of the intersection. Those changes will also be aimed at improving traffic flow.
The McDonald's currently has two narrow access roads, one off Farnsworth and one coming from Route 130, that both contribute to traffic congestion. To help improve the situation, and to make room for the pharmacy, Pomona has also acquired the lot at 788 Farnsworth Ave. and demolished the boarded-up home on it.
Pomona has agreed to construct a new access road for the McDonald's more than 100 feet farther east on Farnsworth than the current access point. There are also plans to lengthen the McDonald's drive-through and add a second drive-through lane to help with backups there.
Benowitz knows that some residents, in both the township and the city, are unhappy about the new CVS. But he says that he has also heard from many residents who welcome the new store.
"It's like when Wawa came in little further up on Route 130 and everyone was saying, 'Oh, the traffic.' I can tell you right now, we haven't had any accidents there. There haven't been any problems. Aldi came in, Dunkin Donuts, they have caused no problems whatsoever," he says. "CVS is not the kind of business that is going to add a significant amount of traffic."
He also says he doesn't believe that CVS will endanger existing pharmacies in the area, like Boyd's in Bordentown City.
"I firmly believe that's not true," he says. "People who have supported Boyd's Pharmacy, for instance, are going to continue to support it. CVS is going to pick up other sorts of business. Boyd's will be fine and believe me, I want that to happen too. I would never do anything to try to hurt them, and I hope people understand that."
* * *
Back in 2018, the township secured a $2.1 million grant from the DOT for the construction of a new road off 130 that Theokas says would further ease congestion at the Farnsworth-Route 130 intersection.
The new road would be built between Dunn's Mill Road and Rising Sun Road, near the Interstate 295 interchange. The new road would provide direct access from 295 to the Bordentown truck stops.
To reach the truck stops today from 295 south, a truck driver must use the jughandle at 130 South and Dunn's Mill Road to make a U-turn onto 130 North. Drivers then make a difficult right turn onto Farnsworth and take it to Route 206 South and on to the truck stops.
Once the connector road is complete, drivers using the jughandle would be able to cross 130 on Dunn's Mill Road and continue east, then take the new road south to Rising Sun Road. Hedding Road currently connects the two roads, but is not rated for heavy truck traffic.
Theokas says the township has reached an agreement with the owner of the property where the road will be built, and the project should go out to bid soon. He expects that construction on that project will get underway early in 2022.