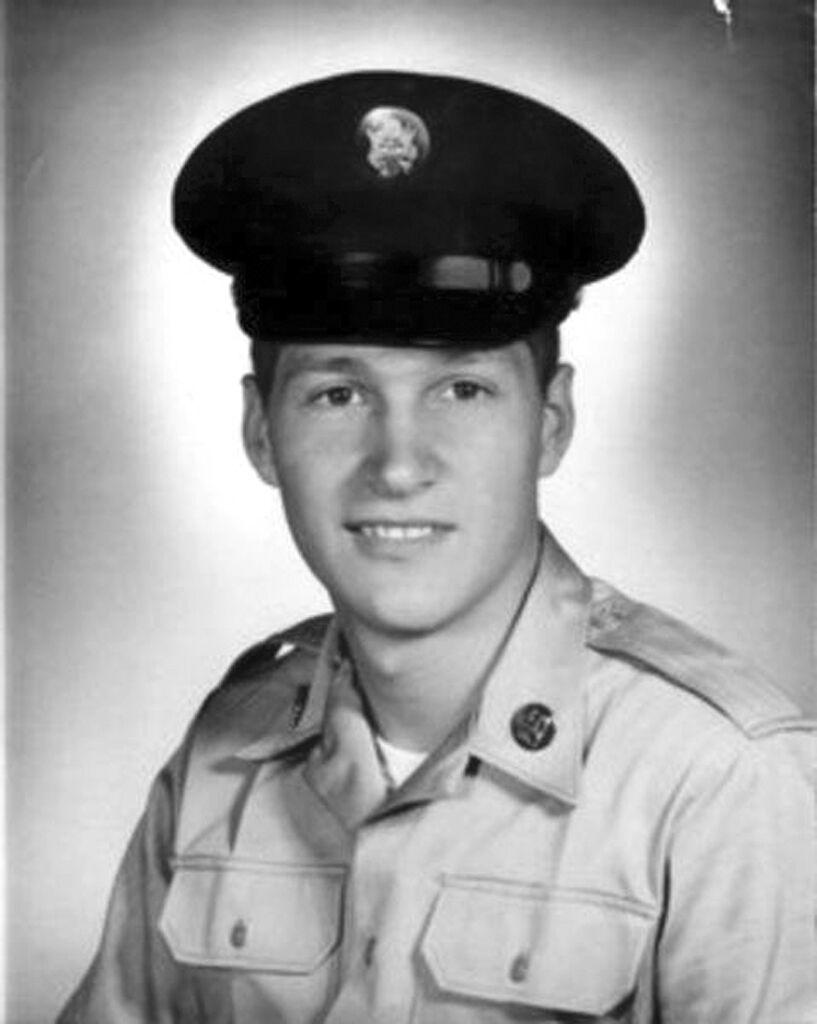 On March 21st, Pfc. Joseph Thorn of Bordentown should be turning 73 years old. Instead, Thorn is forever 18, and never far from the thoughts of his surviving family members, and his classmates from Bordentown Regional High School.
He is gone, but thanks to those classmates, he stands as a continued reminder of what it means to serve one's country.
Thorn died on May 31, 1968, during a battle Vietnam war historians sometimes call "Little Tet." And those same historians call May 1968 the bloodiest month of a very bloody year for the American forces who were in Vietnam.
Peace talks began on May 10, 1968; but, according to scholar Ronald Spector, author of After Tet: The Bloodiest Year in Vietnam, those talks led to more intense fighting, since the warring factions thought battlefield success would provide an upper hand for negotiations.
Thorn's obituary ran on June 6, 1968, on page four of The Evening Times of Trenton, right next to obituaries for actress Dorothy Gish–the older sister of actress Lillian Gish; and an obituary for Randolph Churchill, the journalist son of Sir Winston Churchill. The front page headline that day told readers that Senator Robert F. Kennedy had been assassinated at a campaign event in California. Thorn's death was announced under the headline "Two Area Privates Die in Viet War." The second private, 19-year-old Marine Pfc Charles Danberry, was from Amwell.
According to the obituary, Thorn had last called home on May 23, 1968. His father, Albert Thorn, Sr.; then a firefighter with the Hope Hose Humane Company, told the newspaper his son had called to tell his family that he had been "named to receive the combat infantry badge on June 2."
Thorn left for Vietnam in 1967 shortly after starting his senior year at Bordentown Regional High School. His older brother, Albert Thorn, Jr. said in an interview that his younger brother had left a note for their Dad telling him he wanted to enlist. "My brother told Dad he wanted to be with [his] best friend, [his] brother. And that's why he came over," Albert Thorn remembered, "to be with me."
* * *
Albert Thorn also graduated from the Bordentown Regional School district. In 1966, he and his fellow senior high classmates were the first graduating class out of what was then new high school on Dunns Mill Rd. Today, it is the Bordentown Regional Middle School.
"Two weeks after I graduated, I was enlisted," Albert Thorn said. "Seven months later, I was in Vietnam." He was stationed at Phu Loi Base Camp located about 12 miles north of Saigon. "It was a dirt air strip in the woods," Thorn noted. "We were a small, mostly a chopper outfit."
The two brothers never saw battle together. Albert Thorn said, at one point, they were twenty miles apart from one another. Joey didn't have to go to Vietnam. After Basic Training, he went to Jump School. He was then stationed in Germany. He didn't want to stay in Germany and asked to be sent to the front line. He had a week at home in Bordentown with family before he left for Vietnam. Joey turned 18 in March of 1968.
Albert Thorn's staff sergeant broke the news that his brother had been killed in battle.
"Next thing I knew," Thorn said, "I was on an airplane dressed in my fatigues. I was put in a dress uniform in California and sent to Dover, Delaware." Thorn became the military escort for his brother's body, which was taken from Dover back to Bordentown.
Joseph Thorn was buried on June 19. Albert Thorn said his mother, who died in 1995, visited his brother's grave almost every day. She was so devastated by the loss of her younger son that Albert was not sent back to Vietnam to finish his last nine months of service. He went to Kentucky.
When asked to describe his brother, Albert said, "Joey was quiet, but in his own way, he did his own thing. There were so many of us in our neighborhood, and Joey was always right there with us."
The brothers grew up at 6 Spring Street in Bordentown City. Their aunt and uncle lived across the street at 7 Spring Street–two Thorn brothers married to two sisters. Each family had four children, so there were eight Thorn cousins playing in the neighborhood.
Thorn said he and his brother loved to fish, and Albert recalled a day when the two of them put their fishing poles on the side of their house in order to retrieve them in the morning. Instead of going to school, they went off to Bordentown Beach for the day.
"Mom asked us how school was that day," Thorn recalled. The brothers told her school was great. She in turn revealed that she already knew they hadn't gone to classes.
"It was a different time," Albert Thorn said. "Mom would tell us. Mothers know everything."
* * *
Joseph Thorn's classmates deeply felt his loss too. Fifty-five years ago, the Class of 1968 honored Thorn, whom they also called Joey, by having a flagpole and flag installed on the athletic field. That pole also carried a name plaque. The pole and plaque deteriorated over time. And, in 2006, when the school became a middle school, high school athletic events were moved to the newly opened Bordentown Regional High School. Consequently, few people saw the tribute to Pfc. Joseph Thorn.
That changed on Feb. 23, when a new plaque was unveiled at a schoolwide assembly attended by more than 500 students in grades 6-8. Bordentown Regional Middle School principal Joseph Sprague said he hoped students took away the message that "people in your community have done amazing things for our country." Joey's classmate, Pat Marino, spoke with the students about his classmate's sacrifice. Albert also shared memories.
The new plaque will hang outside of the main office of the middle school. Sprague said he and his staff consistently tell students to "take pride in what you do." The principal added, "our kids need to see the achievements of people who come from where they come from." Marino, his high school classmates, and the Thorn family are thrilled that this new remembrance for Joey Thorn will be in a prominent location.
Marino said he and his classmates also need to do some maintenance on the original flagpole. The pole needs painting; it needs a new flag. Marino added, flag protocol dictates that a continuously flying flag must have a light shining on it. So the class hopes to work with the Bordentown Regional School district administration to make that happen.
Any members of the BRHS Class of 1968 interested in donating to the refurbishing of the flag pole, as well as the purchasing of a new flag can send a check to Nancy Bullecks, 1 Vine Way, Bordentown, NJ 08505. Make checks out to BRHS Class of 1968.