Half a year into a pandemic and somehow, take-out pizza still tastes great. If the coronavirus was sent to test our talents for putting away two pepperoni pies a week, well then we have answered that question once and for all.
Still, there are those days when we hunger for something new, and by that we don't mean ordering a slightly different burger from Red Robin. Nor should it mean trying a new place for sushi, or Chinese, or Indian, or burritos, only to order the same old things and hope they're kinda not too different from the usual place.
When you're ready for something truly different from what you've been eating these past 6 months, here are six cuisines worth giving a try.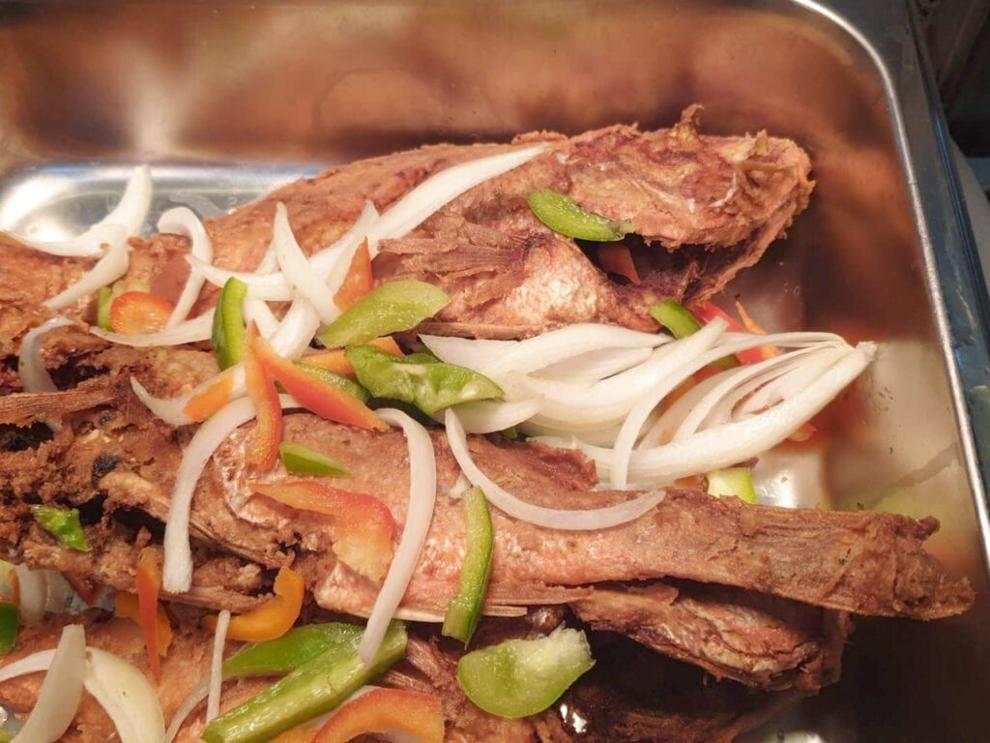 Haitian.Kafé Kreyòl (960 Spruce St., Lawrence NJ 08648; 609-551-1370) opened in the Trenton Farmers Market in June where the Amish stuffed pretzel stand used to be, serving up Caribbean specialties like fried red snapper and pork griot, a spicy Haitian classic.
Vietnamese. If it's phô you're after, there's always Community News favoriteThe Phô Spot (301 N. Harrison St., Princeton NJ 08540), in Princeton Shopping Center. The Phô Spot does just the one thing — phô — so you know it's got to be good.
For phô plus a little added variety — vermicelli salad, say, or a classic bánh mì — try Baguette Bistro (319 U.S. 130, East Windsor 08520; 609-490-0839).
Jamaican. Also in the East Windsor area is Morgan's Island Grill (110 Mercer St., Hightstown NJ 08520; 609-308-2108), where chef and Jamaica native Kenny Morgan is dishing out Caribbean favorites including jerk chicken, oxtails, curry goat roti and more.
For another take on Jamaican cuisine, head over to the Scotch Bonnet Kitchen (901 Pennington Ave., Ewing NJ 08618; 609-218-5787) which opened in January. Look for ackee and saltfish — the national dish of Jamaica — as a Saturday special.
Afghan. Middle Eastern cuisine remains underrepresented in Mercer County, but you can get tasty Afghan dishes at two restaurants a mile apart in Mercerville.
Aryana Kabab and Grill (335 Route 33, Hamilton NJ 08619; 609-528-0141) offers a variety of skewered meats including tikka kabab (chicken, beef or lamb) and kofta kabab (chicken or beef), served over a heaping bed of Afghan rice. But don't sleep on the stewed chickpea side, which I would and have ordered on its own.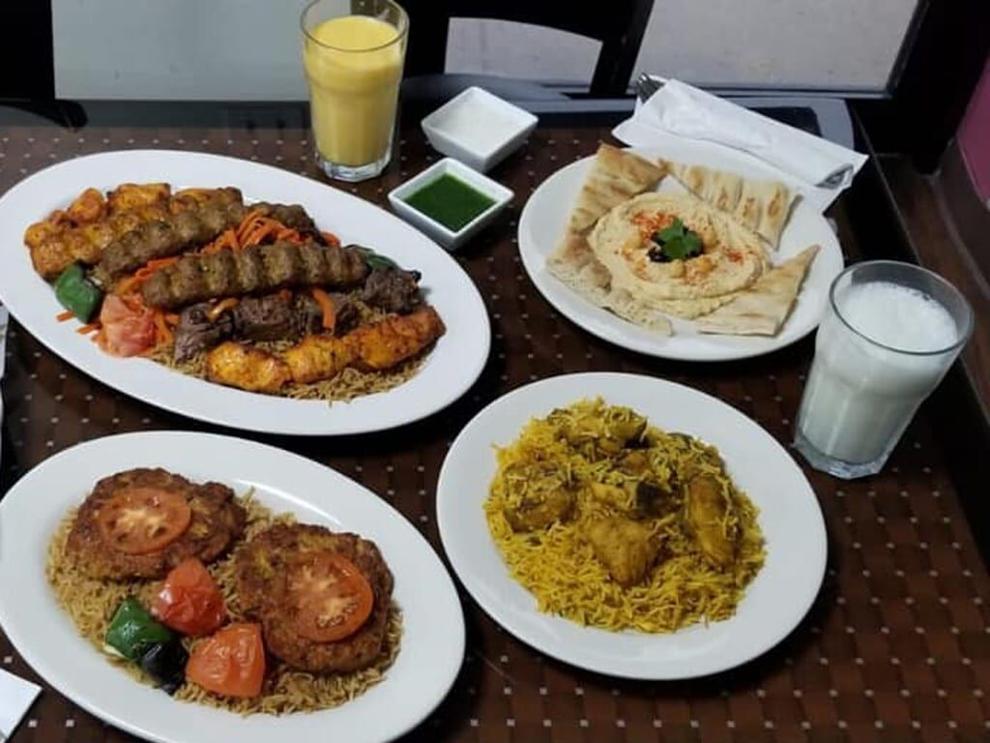 Just down the highway is Afghan Kabob and Grill (888 Route 33, Hamilton NJ 08690; 609-584-5566) with a similar menu, although it is there that you can splurge on T-bone or salmon kabob, if your heart desires. And for the scaredy-cats in your dining party, both restaurants also serve a wide variety of greasy spoon favorites including cheesesteaks, burgers, gyros and fried shrimp.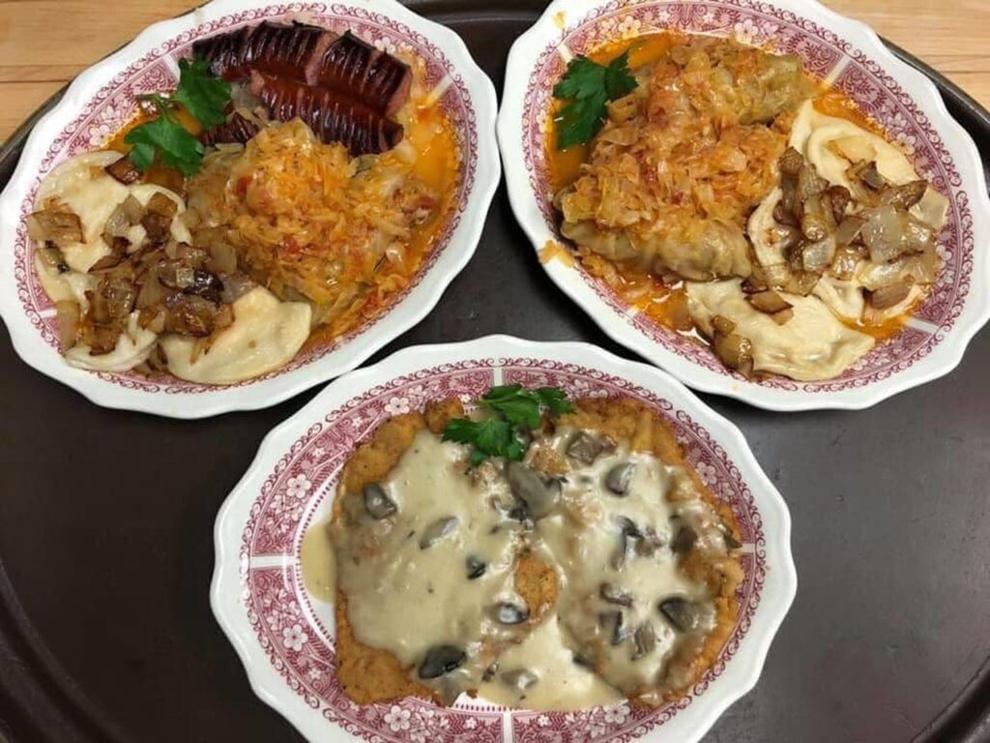 Hungarian. In Mercer County, there are basically two kinds of European cuisine: Italian food and Sicilian food. But here and there you can find other inspirations, including three restaurants that feature Hungarian dishes on their menus.
One is Barbara's Hungarian Food (1400 Parkway Ave., Ewing NJ 08628; 609-882-5500), serving traditional favorites like goulash, chicken paprikas (or beef, pork or mushroom paprikas), stuffed cabbage and, of course, apple or cherry strudel.
Another is Blue Danube (538 Adeline St., Trenton NJ 08611; 609-393-6133), where you can get stuffed cabbage and chicken paprikas, but also a variety of European specialties including dishes from Romania, Poland, Germany and, befitting the restaurant's Chambersburg location, Italy. Try the Chicken Mehedinti, a Romanian-inspired dish served with sauerkraut, cabbage and dill sour cream.
The Hopewell Valley Bistro and Inn (15 E. Broad St., Hopewell NJ 08525; 609-466-9889) has pub favorites like burgers, fish and chips and chicken pot pie, but they also serve a handful of Hungarian dishes, including goulash, chicken paprikas and wiener schnitzel.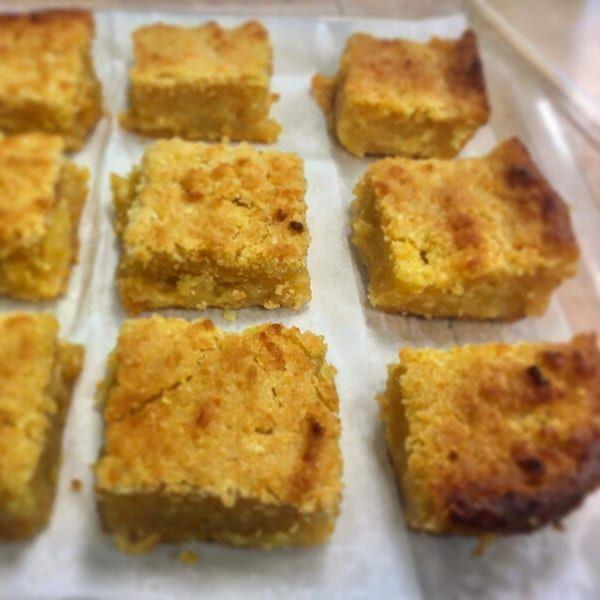 Trinidadian.Annie's Hot on D Spot Roti Shop (1469 Nottingham Way, Hamilton NJ 08619) is officially West Indian cuisine, but there's no mistaking the Trinidadian influence in owner Annie Sewdass' dishes, such as paratha roti (AKA "buss up shut,") dhal puri (a roti stuffed with ground split peas) and aloo pie (fried dumplings stuffed with potato.
But don't stop there: Hot on D Spot is noted for its desserts, including cassava pone (a West Indian bread pudding) and mango chow (which is spicy and sweet!).