Beth Horner doesn't mind that her son developed an addiction to sports at an early age.
Not when it's as healthy as the one he has.
And Bordentown High bowling coach Ron Jones doesn't mind it either, since junior Sean Horner is his top bowler on a team that has no seniors this year.
"He took advantage of a kids-bowl-free program when he was about five," Beth said while watching her son perform against New Egypt at Hamilton Lanes Feb. 15. "We've been bowling for years ever since he was a little kid. It just came natural to him and he just enjoys doing it. He's never stopped. He can't get enough of it. He'll practice and he'll have games and does tournaments and then he says 'Can we go bowling?'"
"It was kind of like baseball, it was something to do," Sean said. "During the summer kids bowled for free and I kept going after that. Nowadays I like it more than baseball. I used to have a temper (with bowling) but now I've calmed down and it's a fun sport."
Horner's older brother, Matt, was a soccer standout for Bordentown. His father, John, played both sports. And just as he had fun comparing his numbers to Matt's on the pitch, he does likewise with Sean at the lanes.
"There's still a slight rivalry," John said. "We definitely have competitive days when we go bowling. It's fun."
With a high score of 258, Sean is still 21 pins short of tying John's best of 279. But when it comes to going head to head with his dad, the younger Horner doesn't mind talking a little smack.
"Occasionally I'll let him win a few times," Sean said with a playful grin. "I like to give him a morale boost."
Horner's morale when it came to high school bowling was down at the start, as his road to competing for the Scotties had some potholes along the way. He was unable to participate as a freshman due to academic issues, and missed the first four games of his sophomore year. Those problems, however, were the proverbial blessing in disguise.
"That taught me a lesson, and I focus on my academics before sports now," Horner said. "Last year I came in late, this year I was ready and I came in at the beginning of the season."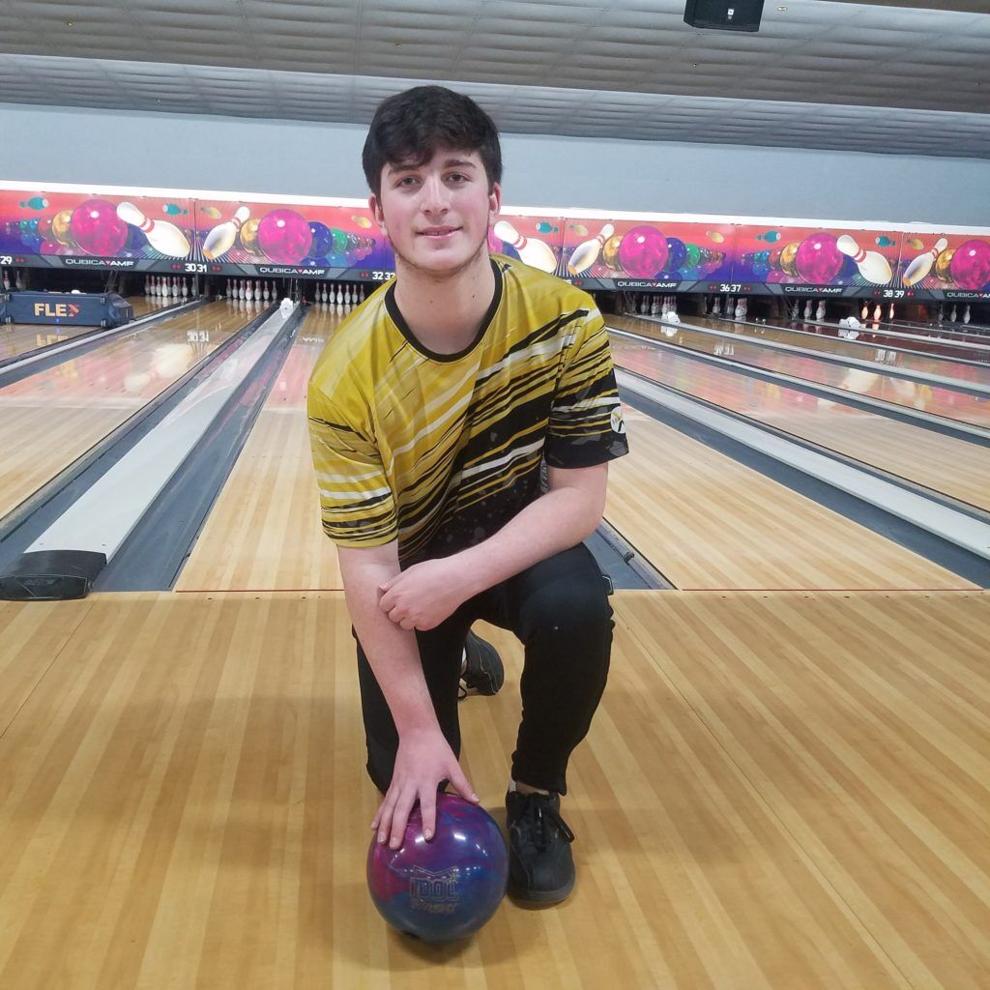 Horner's sophomore year produced a 151 average and he showed flashes of his potential with three games over 200 and a high series of 567. With several juniors from last year not returning this season, Horner has taken over the mantle as team leader and top scorer.
Because of the inexperience around him, Jones had an interesting message for Horner. Basically, Sean is the key to any victories the Scotties may get, but he can't worry about team success at the expense of his own.
"I told him at the beginning of the year that the team would only go as far as he can carry them," Jones said. "But at the same time I told him 'You have to bowl for you, because you cannot always carry this team. You cannot bowl a 620 series and expect to beat the other team because we don't have anyone to back you up.' I want him to be a little selfish and think about himself. If he wants to get anything out of it he has to do it for himself."
To his credit Horner, who has won both individual and duo tournament titles at Hamilton Lanes in league play, is attempting to think about both himself and the team.
"I'm trying to start focusing on myself individually and still give tips to others when I can so we have a good team next year," he said. "We have a bowler coming into ninth grade next year with a 190 average."
As for this year, Bordentown won its first two matches but dropped its next six. Through those eight matches, Horner led the Scotties with a 179 average, but the next closest player was at 131. Sean had four games of over 200, including his career-best 258 against Burlington Township when he started with two open frames before bowling 10 straight strikes.
He had two series of 600 or better and one at 552. The flip side is, he has also had three sets under 500. Gaining more consistency has become the main goal.
"He's improved overall from last year but he still has his ups and downs," Jones said. "He hasn't gotten a consistent line of scores. He's had two 600 series so far this year and three 450 series, which is not what you want to see.
"He may lose a little focus. He starts getting down on himself because the ball's not doing what he wants it to do. As soon as the ball doesn't do what he wants, he looks to change balls. He looks to change his delivery. He'll go from a one-handed delivery to a two-handed delivery. He has to keep doing what he knows he can do."
A good example of that was against Burlington Township. After his 258, Horner posted scores of 169 and 173.
"If he is on, there's no doubt about it," Jones said. "He rolled 10 in a row here (at Hamilton) two weeks ago and had no problem doing it. In the second game he came out with a split in the first frame and just got a 169."
That was the case in reverse against Maple Shade, when Horner bowled a 136 and 143 before finishing with a 200 game.
"I tell him when 'When you're good, you're very, very good, when you're bad you're very bad," Jones said. "He can go either way in the course of the day. But you still see a lot of potential in him, obviously, because he's dedicated himself to the concept of bowling. He knows what he needs to do."
He also knows what he needs not to do—let a bad frame snowball into a bad game.
"I've been working on transitions, fluidly throwing the ball and getting it out there," Horner said. "But once I get agitated or get frustrated, I get a little down and there goes my morale. I just have to slowly breathe, take some deep breaths, and get back in it."
With a year remaining, Horner has a chance to become a more consistent high school bowler. The bottom line is, he is still a talented kegler with a chance to become dominant, and his coach can't wait to see it happen.
"With what he can do," Jones said assuredly, "it's definitely great having him on the team."