Generations of the Mastoris family put everything they had into establishing and nurturing their reputation as elite-level restaurateurs in Bordentown.
Mastoris Diner at the crossroads of U.S. 130 and U.S. 206 was known locally and indeed up and down the East Coast as a great place to get a meal.
Now, three generations of the family are establishing new traditions over in Bucks County. First, Alex Mastoris — son of the diner's founders, Nick and Mary Mastoris — opened a steakhouse, the popular Rocco's at the Brick, in Newtown.
Now, Alex's son Nick and his son, Alexander, are getting set to open Nikos Restaurant in Yardley.
And while both restaurants have the benefit of the Mastoris family's near century of experience in the business, customers should not expect to walk in and feel like they are in the diner. The hospitality may feel familiar, but the ambience, as well as the menus (with occasional exceptions), will feel all new. And that's by design.
"Mastoris was more fast-paced, high-volume food," Alexander says. 'Here, we're slowing down, making creative platesand focusing on craft cocktails, It's going to be a little more of an upscale feel — I would call it upscale casual. It'll be perfect to come to lunch to casually, or dinner casually, but in the same sense it will be perfect for a date night as well."
Nikos will be somewhat unusual for its area, technically in Lower Makefield Township, because it will be the first restaurant in town to have a full bar, after voters supported a referendum last June allowing liquor sales in the previously dry township.
Executive chef Frederick Price will take the lead in the kitchen. "The menu is very innovative," Alexander says. "We're going to have flatbreads, we're going to have a vegan item with a vegan cashew cheese on it — we'll weekly and seasonal specials and we'll be constantly be bringing new things to our menu."
Nick and Alexander are adamant when they say that Nikos will not be anything like a diner. However, Nick does say that there will be some familiar items on the Nikos menu, like chicken parmigiana with housemade sauce and cheesecake.
"We want it to have a little of the past that you can feel, but this restaurant is all new," Nick says. "My son and I are the 4th and 5th generations in the Mastoris family, and we are looking forward to carrying on the family legacy in Yardley. My dad (Alex) is doing the same thing with Rocco's in Newtown."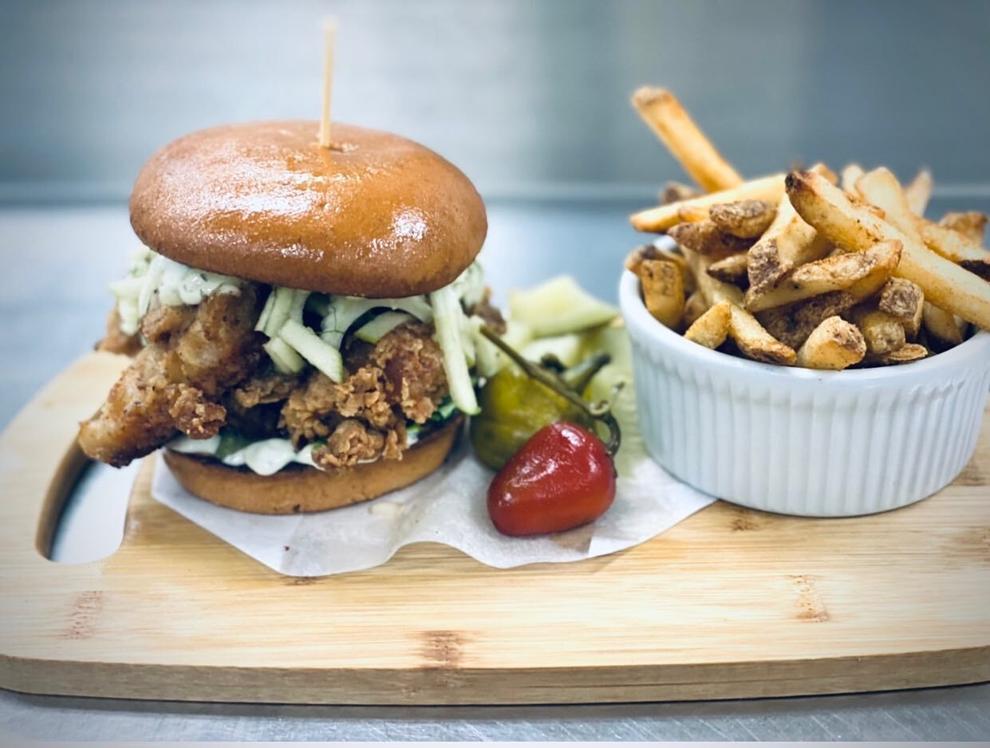 2021 is the first calendar year in which no one from the Mastoris family is working at the Bordentown restaurant that bears their name. The family became minority stakeholders in 2015, after Alex Mastoris retired. Nick Mastoris continued to work at the restaurant until last summer.
While he won't be drawn in on why he left, Nick does say that he "didn't abandon (his) business."
"The main thing I want to tell the Bordentown community is that I was very hurt that I had to leave. I didn't want to leave," he says. "I want all our loyal patrons to know that we appreciate them so much, and we are so looking forward to seeing them in Yardley. We're only 15 minutes away."
"We want people to know that this is a new concept, but now at Nikos is is the Mastoris family they know and trust," Alexander adds.
And while nothing is ever certain in the restaurant industry when it comes to opening a new restaurant, Nick and Alex are planning for a mid-September opening.
As for Mastoris, the restaurant is currently managed by co-owner Roger Price, and has been in the news lately after it announced that it would be the subject of a new reality TV series documenting the struggles of owning and operating a restaurant during the coronavirus pandemic.
"The American Restaurant, Then & Now" was set to begin filming in July, with Mastoris marketing manager Natalie Venezia producing.
"The purpose of the 8 episodes we plan on filming is to educate and entertain the viewers. We will give them access, behind the scenes of what it takes to run a historic restaurant post-Covid, a landmark bakery, a newly renovated bar, and a successful catering business all under one roof," Venezia tells the Current in an email. Mastoris says the finished show will air on Roku TV.
Nikos Restaurant, 385 Oxford Valley Road, Yardley PA 19067. Web: nikosyardley.com.
Rocco's at the Brick, 1 Washington Ave., Newtown PA 18940. Web: roccosatthebrick.com.
Mastoris, 144 U.S. 130, Bordentown NJ 08505. Web: mastoris.com.